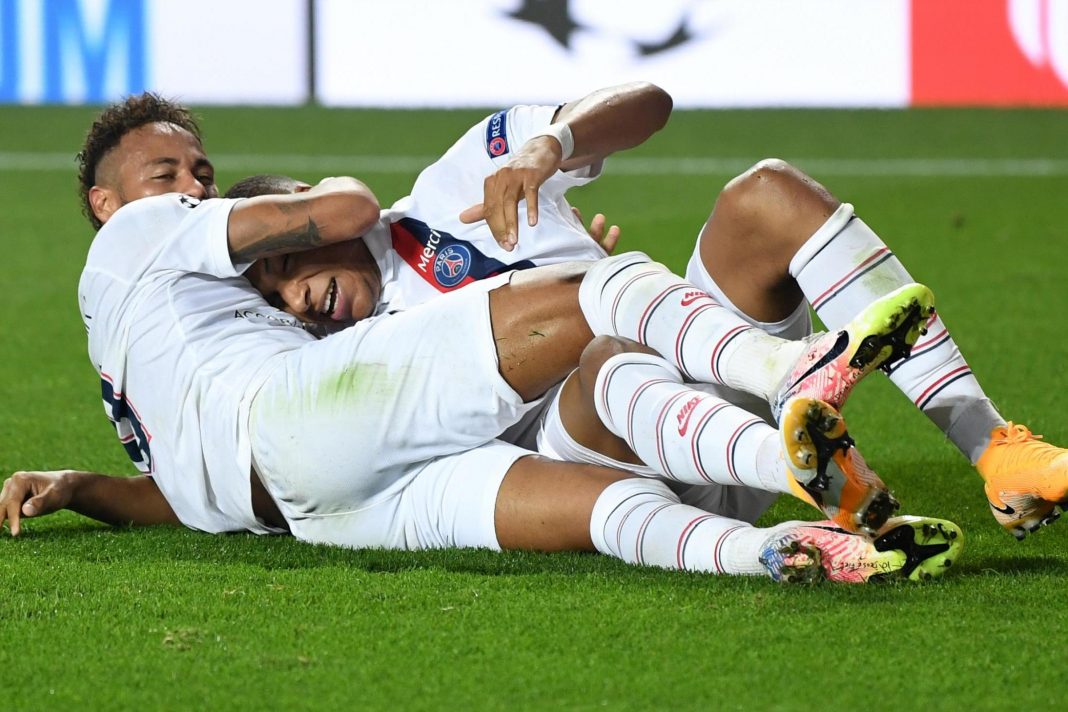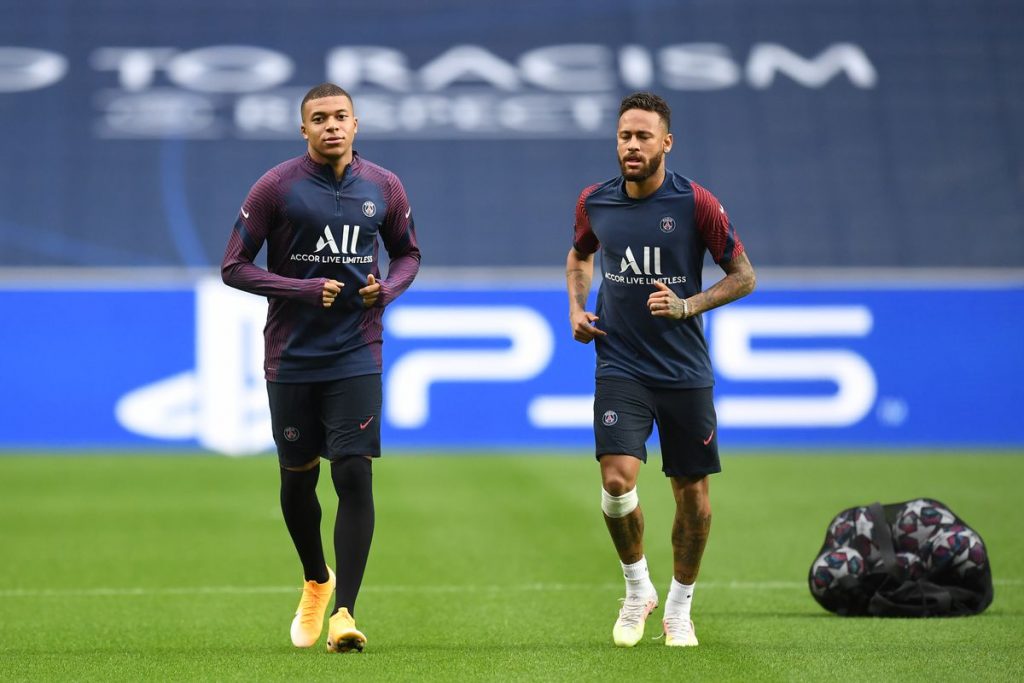 Nasser Al- Khelaifi claims that both Neymar and Mbappe will end their careers at PSG. The two forwards played a very important role in PSG's qualification to UEFA Champions League's semifinals. Despite missing a lot of goal scoring opportunities, Neymar's last touch helped produce his side's equalizer in 90th minute. Mbappe also provided the final pass for Choupo-Moting's winner in the added time.
Nasser Al- Khelaifi on Neymar and Mbappe
In a post-match interview PSG's president Al-Khelaifi broke his silence over potential transfers of Neymar and Mbappe. Al-Khelaifi said, "Our goal is very big but we are not thinking today of the final, only the semi-final. It's very important to change mentality. You too, the media, everyone doubts PSG. The Champions League, we needed this victory to go further. Neymar and Kylian are some of the best players in the world but it was the team that had a great game, even though Ney was really good. In recent months he has changed in the team. They're both going to stay, they're never going to leave!"
Neymar on PSG's comeback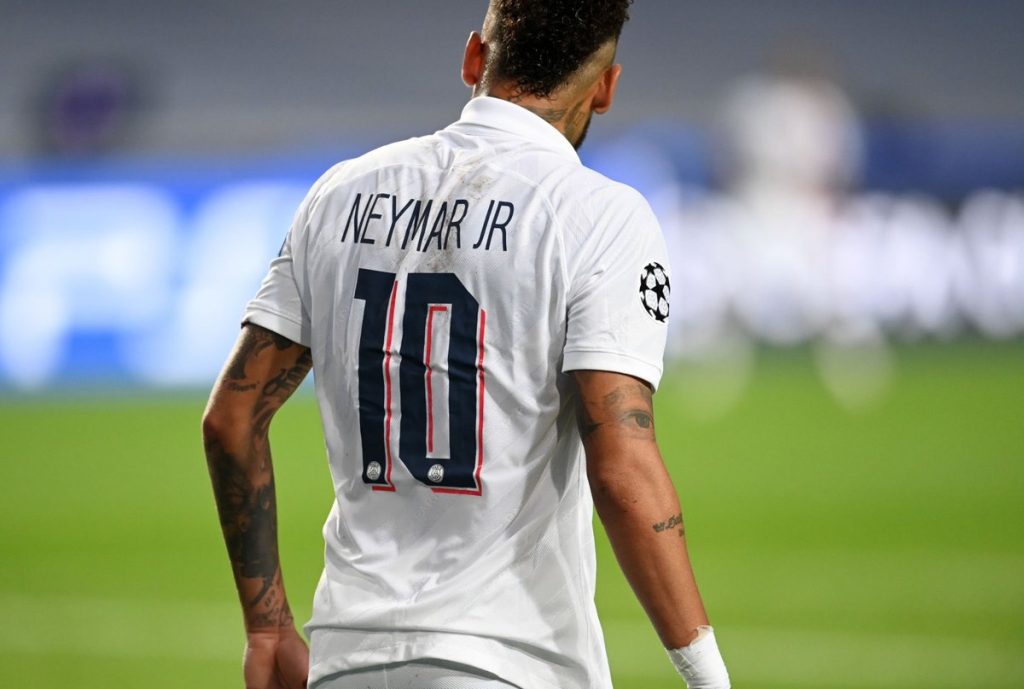 Man of the match Neymar Jr, completed a total of 16 dribbles in PSG's game against Atalanta. Despite missing some goal scoring opportunities, Neymar stated that he didn't lose faith in his team.
In a post-match interview with RMC Sport Neymar said, "It's a great night but it was very difficult. We knew that Atalanta were a great team, who played well all season and were the surprise team in this competition We never thought about elimination and we never thought of going home. No one is going to take my mind off the fact that I want to go to the final. They were aggressive and we knew they would rush us if we had chances. We are happy for what we achieved and had a great game. We will have to rest because it was mentally exhausting. It was a great match, difficult, another awaits us. We will have to sort out some things to make another great match."
Kylian Mbappé on his return from injury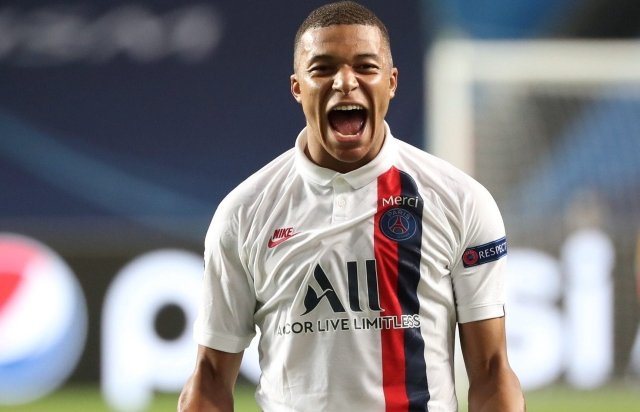 Paris Saint Germain's wonder boy Kylian Mbappé was introduced at the half-hour, his introduction got things up and running for the Parisians. However Atalanta's keeper Marco Sportiello denied Mbappe twice but the French winger provided the assist that led to PSG's winner. Kyllian was not included in PSG's starting lineup due to an ankle injury. Mbappe was expected to miss the quarterfinal due to this injury. Even PSG's manager Thomas Tuchel believed Mbappe would require "a miracle" to recover from the ankle sprain.
On his injury speculations Mbappe Tweeted, "You don't talk to me about pain. A big thank you to the medical staff for getting me back on my feet, no one believed it except us. Congratulations to the whole group, we want to get this one."
Thomas Tuchel on PSG's dramatic win
PSG's head coach who himself suffered an injury in last week's training session was ecstatic after his side's qualification for the Champions League's last four.
In an interview with RMC Sport Thomas Tuchel said, "It is a historic season, with four titles and a Champions League semi-final. I doubted after 88 minutes of play, I was realistic, but we always thought about scoring. I told my assistants: 'if we draw, we will make a difference soon after'. We had a great game and the qualification is deserved. It was a bit of luck with those late goals but if you look at the whole game, it's deserved."
PSG's Hero Eric Choupo-Moting
PSG's quarterfinal hero Eric Choupo-Moting was bought on in the second half. Despite the late inclusion, the striker never looked in loss of faith in his team. Moting played an important role in both of PSG's goals after entering in the 79th minute. However his moment of Heroism came in added time, when he tapped in PSG's second goal to finish the tie 2-1.
In a post-match Interview Choupo-Moting told BT Sport, "It was a crazy game. A tough game against a tough opponent. It wasn't easy. Neymar had a great game. I thought when I was coming on, 'We can't lose, we can't go home like this'. I was confident in myself and the team. We had a good feeling in the team, we are enjoying good moments on and off the pitch. We won four trophies but this one is the most important and we believe in ourselves. Everyone knows we have top-quality individuals but we wanted to show team [work]. I'm very happy we did it today."
PSG have qualified for the UEFA Champions League semifinals only for the second time in the club's history. Neymar and Co. are looking motivated to lift this year's UEFA Champions League title. PSG will face the quarterfinal winner from the match between Atlético Madrid and RB Leipzig.

Also Read: PSG through to the UCL semifinals with two late goals over Atalanta