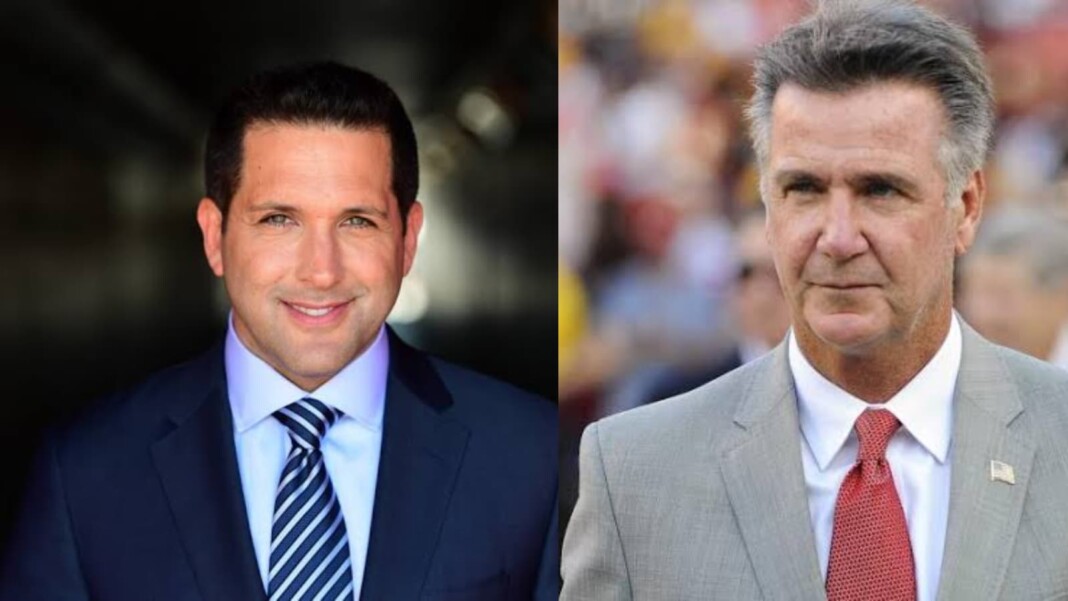 The Washington Football Team has been the talk of the town for the last couple of years. Unfortunately for the fans, the reason behind the media attention isn't very positive, to say the least. It all started when sexual harassment allegations were made against former employees, which led to a $10 million fine on the franchise from the NFL.
Post that, just when the controversy was looking to cool down, a number of e-mails regarding former Raiders coach Jon Gruden were put out and in no time, the coach issued his resignation. However, a lot of people were not pleased with the fact that the rest of the people involved in the case walked free while the only one to face the ax was Gruden.
'It is a common practice to run information past sources': Adam Schefter
Lawyers Lisa Banks and Debra Katz, who represent more than 40 former employees of the Washington football team also issued a statement asking for more clarity on the issue from the NFL. Now, an e-mail mentioning another big name is going viral.
Veteran ESPN NFL insider Adam Schefter has been mentioned in the emails from the NFL's investigation into the Washington Football Team. According to a news story from the Los Angeles Times, the emails sent by Jon Gruden to former Washington Football Team general manager Bruce Allen which led to Gruden's resignation were part of a court filing by WFT owner Dan Snyder. Amidst all those mails, at least one involving Schefter has appeared in the court filing.
The conversation was between the ESPN reporter and Allen during the NFL's labor negotiations in summer 2011. Schefter called Allen 'Mr. Editor' in the mail. It is being said that he sent Allen an unpublished draft of a story that came out later that day.
"Please let me know if you see anything that should be added, changed, tweaked," Schefter wrote. "Thanks, Mr. Editor, for that and the trust. Plan to file this to ESPN about 6 am," the mail read. Issuing his clarification on the issue, Adam said, "I've learned for a long time in this business not to discuss sources, or the process, or how stories are done. But I would just say that it's a common practice to run information past sources."
Also read: 'We deserve transparency': Lawyers representing former WFT employees call for investigation findings to be released after Jon Gruden's resignation