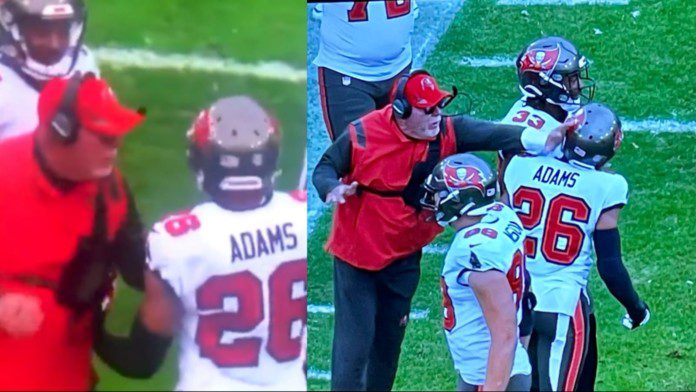 Tampa Bay Buccaneers coach Bruce Arians has been handed a $50,000 fine from the NFL. He was fined for striking the helmet of Bucs' safety Andrew Adams during their 31-15 victory over the Philadelphia Eagles this weekend in the Wild Card playoff round.
Video footage from the game, clearly showed Bruce Arians hit Adams on the helmet in the third quarter during a scrum near the Bucs' sideline. Adams appeared to be standing at the scene of the crime, while Arians came onto the pitch almost furiously to hit him on the helmet.
Bruce Arians has decided to challenge the fine imposed by the NFL
The Bucs coach later went on to explain that he was trying to take Andrew Adams out of the scene before he started to pull players out of the pile, which would have handed him a penalty. However, from whatever footage appeared during the game, the move from Bruce Arians seemed more in fury rather than to protect his player from being penalized.
"No, I've seen enough dumb (things). You can't pull guys out of a pile. We just got a big play, great field position, and he's trying to pull a guy out of a pile," Arians said in a Monday news conference. "And I was trying to knock him off that guy so he didn't get a penalty."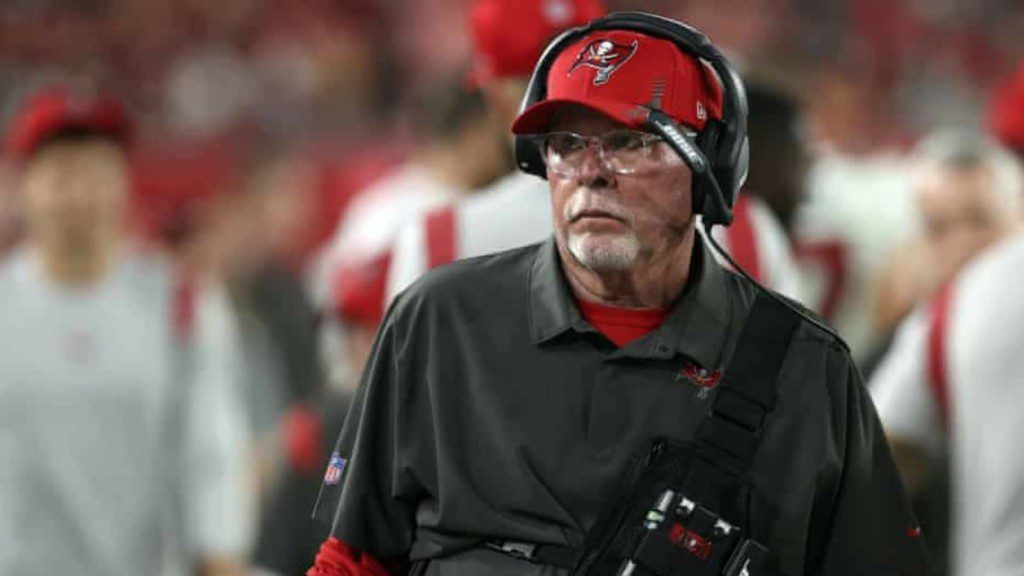 Bruce Arians made it clear that he will challenge the fine from the NFL because his motive was to eventually save Andrew Adams and not to cause him any physical harm.
"I'll appeal it," Arians told reporters on Wednesday. "It ain't got nothing to do with the game, so we're good."
Also Read: "Don't bet against Tom Brady," Geoff Schwartz makes bold prediction for Tampa's clash against LA Rams