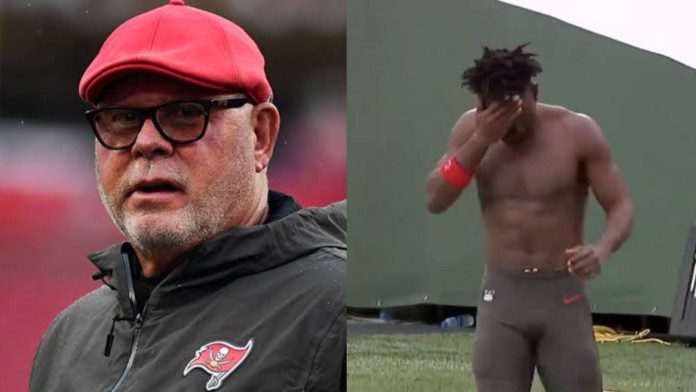 Antonio Brown has a knack for getting himself involved in controversies. He has had fallouts with several sides in the competition, he was banned for 3 games after the fake vaccination card controversy, and most recently, he made the headlines for his questionable actions on the field during the game against the Jets.
Antonio took off his pads, gloves, and T-shirt and then tossed his T-shirt and glove towards the crowd and walked towards the sidelines shirtless. As expected, Bucs head coach Bruce Arians made it absolutely crystal clear that the franchise has had enough of Antonio's shenanigans.
"In Arians' mind, Brown quit the team": Rick Stroud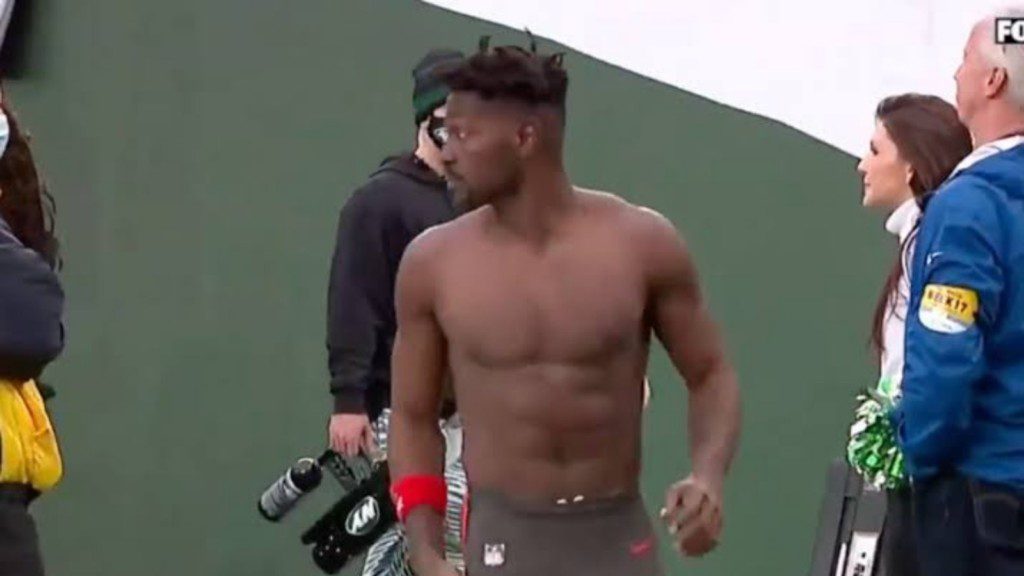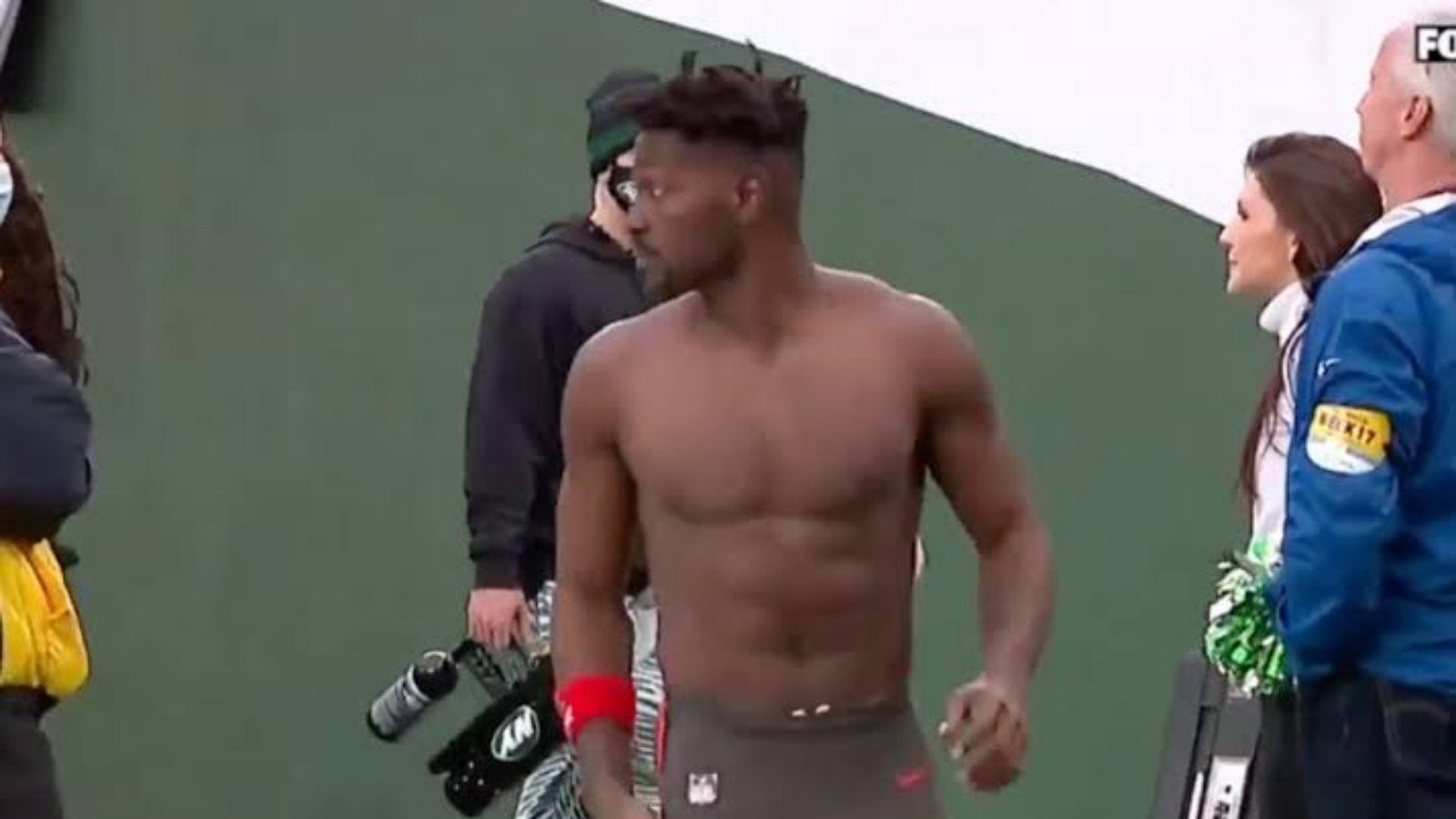 Talking about what exactly transpired on the sidelines at the Metlife Stadium, Bucs Insider Rick Stroud claimed, "I can tell you that Arians was asking him (Brown) if something was wrong but I don't know what Antonio Brown's response was. We know that it wasn't an injury."
"In Arians' mind, Brown quit the team," Rick stated, adding that maybe Bruce was unaware of exactly what went wrong with Antonio but Mike Evans tried convincing Brown not to do anything which might harm the team and his own reputation, however, it had no effect on Antonio.
Talking about what the future holds for Brown, Rick stated, "we don't know if they are going to release him today or what list he might wind up on but his Bucs career is through." Antonio has got a fair amount of chances to redeem himself, he has been backed by the likes of Tom Brady as well. However, his actions are just too hard to endure.
What he did at the Metlife Stadium would definitely have an effect on the team's morale, even if they ended up winning the encounter. It will be interesting to see how Brady and Co. perform in the upcoming games.
Also read : Watch: Antonio Brown takes off after taking his shirt in a bizzare incident against Jets in 3rd quarter .