Brandon Staley is a well known and respected figure in American football. The head coach of the Los Angeles Chargers of the National Football League has had an illustrious career. He previously served as the defensive coordinator for the Los Angeles Rams in 2020 and served for a while as an assistant coach with the Denver Broncos and Chicago Bears.
Staley is a true fighter by all means. The talented coach fought his way through cancer as well over a decade ago. Moreover, the 38-year-old's presence is definitely suiting the Chargers as they are sitting comfortably in first place in the AFC West points table.
Not just as a coach, Staley is being appreciated by the netizens for expressing his viewpoint with great clarity on different issues. Recently, Staley was asked about Jon Gruden's resignation from the Las Vegas Raiders after leaked emails exposed the former coach.
'Hopefully, this will be a chance for everybody to come together': Brandon Staley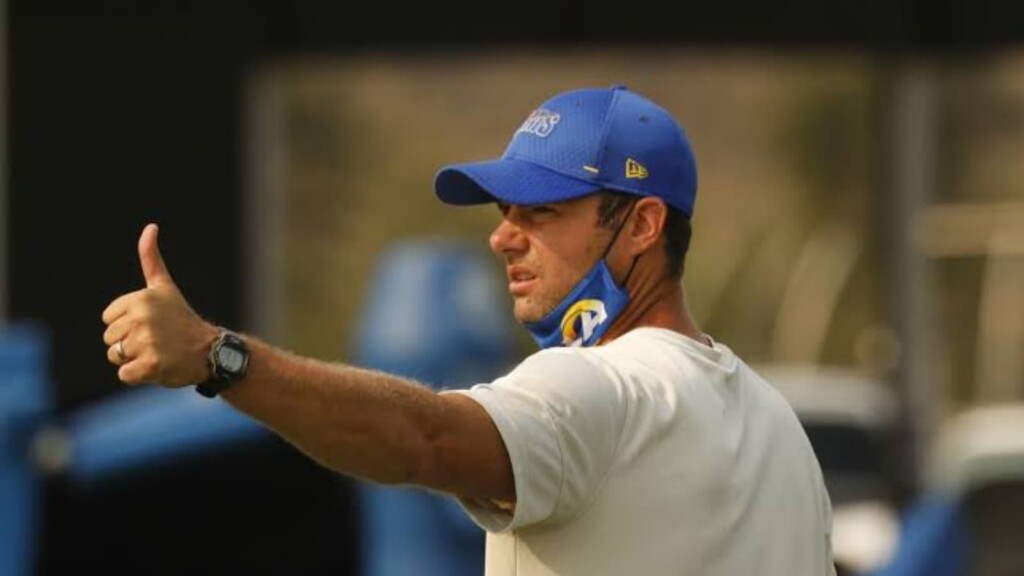 Staley gave a wonderful response on why Gruden's language was completely unacceptable. Staley said, "perspective and trust in this world are really, really difficult to achieve. I think about all the people that were affected by those emails, whether you're a person of color, whether you're a person, you know, a gender, your sexual orientation."
He went on to add that it becomes all the more difficult for the people who are already facing discrimination to trust anyone after such emails are exchanged by someone who holds the position of a coach. "Trust is really, really hard to achieve in this world. It's really, really challenging to achieve, especially with people with those groups that I just mentioned. People are really guarded and skeptical of people because of emails like that," he said.
Staley also asserted on the importance of learning from such incidents and working towards eliminating baseless stereotypes. "Hopefully, all of us can learn from this, that it's about bringing people together for me, so that people can become the people that they dream about. Hopefully, this will be a chance for everybody to come together instead of go apart."
Also read: 'We deserve transparency': Lawyers representing former WFT employees call for investigation findings to be released after Jon Gruden's resignation