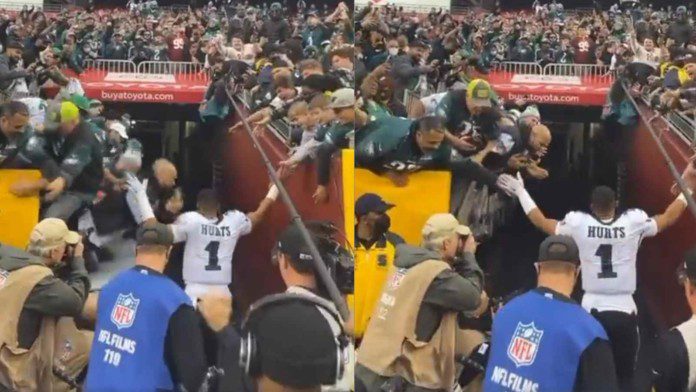 The Philadelphia Eagles faced the Washington Football Team on Sunday and it turned out to be quite an entertaining encounter. The WFT started nicely and scored 10 points in the first quarter, whereas the Eagles weren't even able to open their account.
However, the tables turned after halftime as the team from Washington wasn't able to score anything at all in the final two quarters and the Eagles made the most of the opportunities which came their way. The game eventually ended 20-16 in favor of the Eagles.
"Almost sacked again": Jalen Hurts narrowly escapes getting seriously injured as railing falls at FedEx Field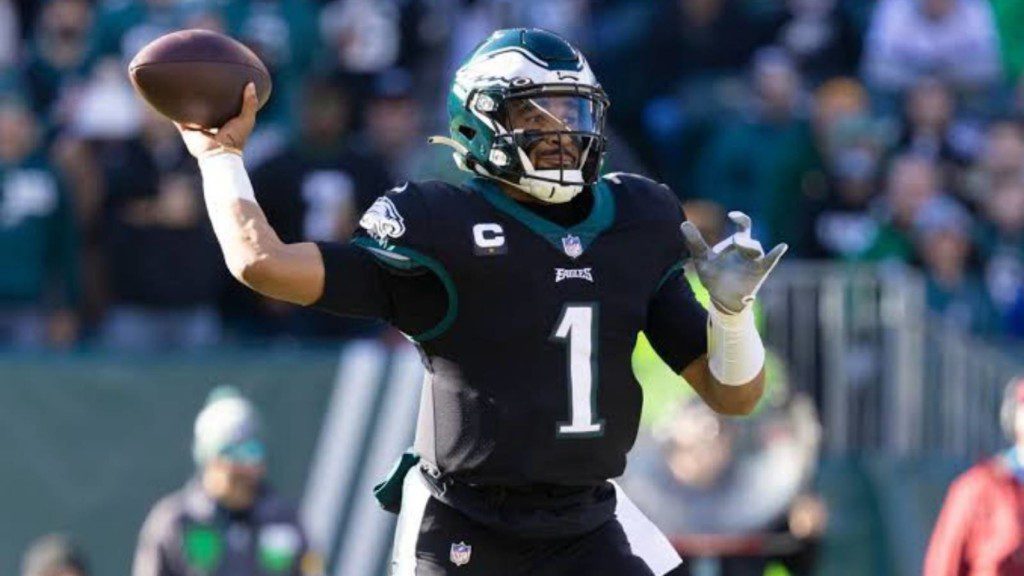 However, there was something that gained more attention than the game itself. Eagles star quarterback Jalen Hurts was making his way to the change room when he almost got crushed by the crowd. In an attempt to catch a glimpse of their favorite star from a close distance, fans leaned onto the side railing which couldn't handle the excess weight.
As the fans came raining down, Jalen was lucky as he was still a little away from the firing line. As soon as Jalen saw the fans fall down, he went ahead to ensure that everyone was doing fine. Fortunately, no one sustained any serious injuries.
The Eagles weren't as consistent as they would have liked at the beginning of the season. However, they have gained winning momentum at the fag end. They are on a four-game winning streak and they would like to extend it even further by winning the upcoming encounters.
Also read : Watch: Antonio Brown takes off after taking his shirt in a bizzare incident against Jets in 3rd quarter