The Los Angeles Rams eked out the closest of victories in their Week 17 encounter against the Baltimore Ravens, coming out with a 20-19 victory in the final minutes of the game. In a fiery game on the pitch, tempers were often flared during the match and sometimes often within the team.
The incident which took everyone's attention, in particular, was the coming together of two of the Las Angeles Rams players in Jalen Ramsey and Taylor Rapp. It took place quite early on in the first quarter of the match, just as the Rams were lining up to defend.
Jalen Ramsey threw in a punch on his teammate early on in the match
Videos showed Jalen Ramsey punch, Rapp, on the facemask of his helmet, as a result of which his face took a step back on the impact of the blow. Rapp looked to have a go at him as well, but others around the duo including safety Jordan Fuller and linebacker Ogbonnia Okoronkwo did a good job of controlling him.
However, the Las Angeles coach Sean Mcvay did not want to read too much into the altercation and dismissed it saying it's bound to get a fiery sometimes on the park. "It's two great competitors," McVay said.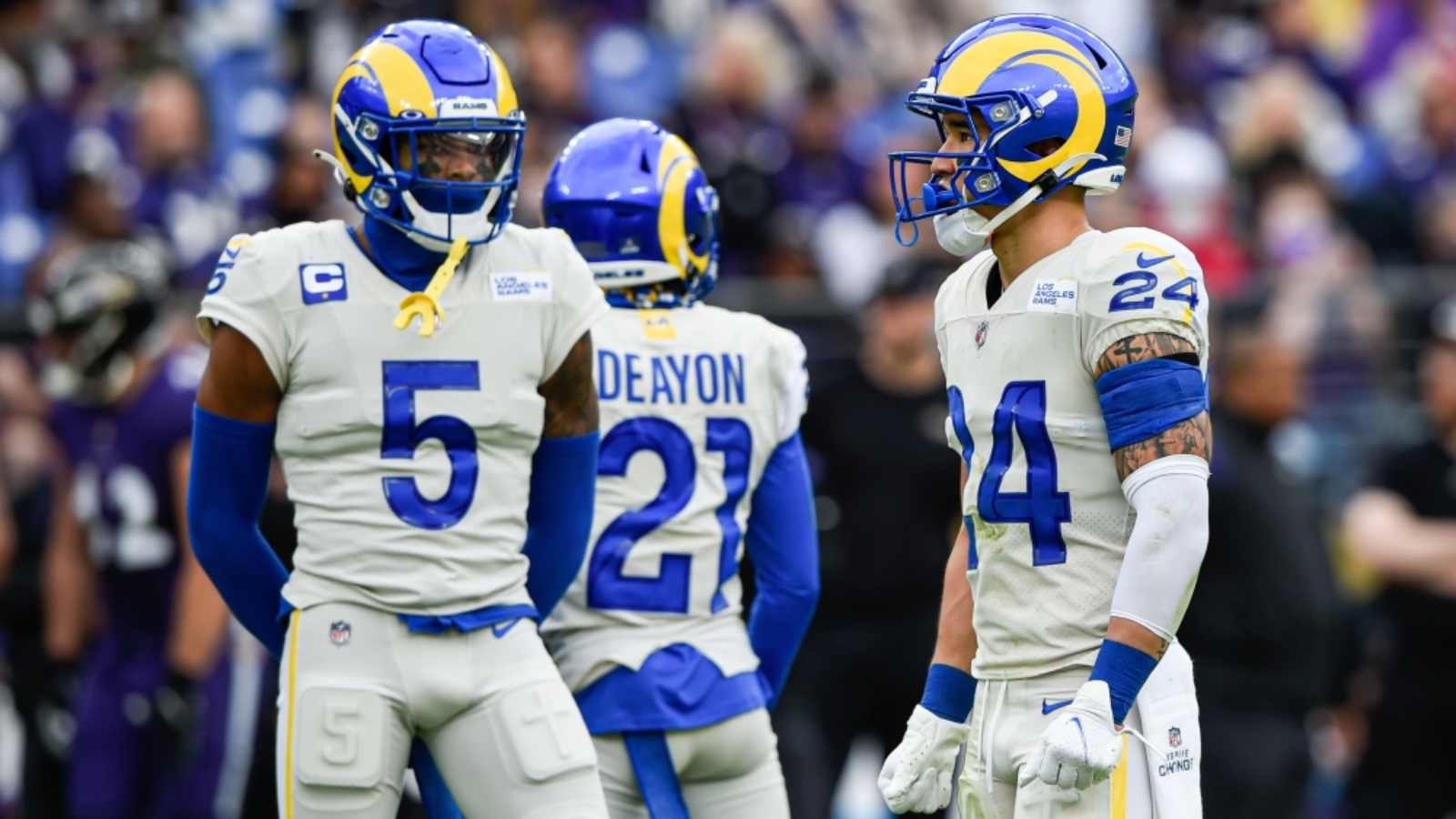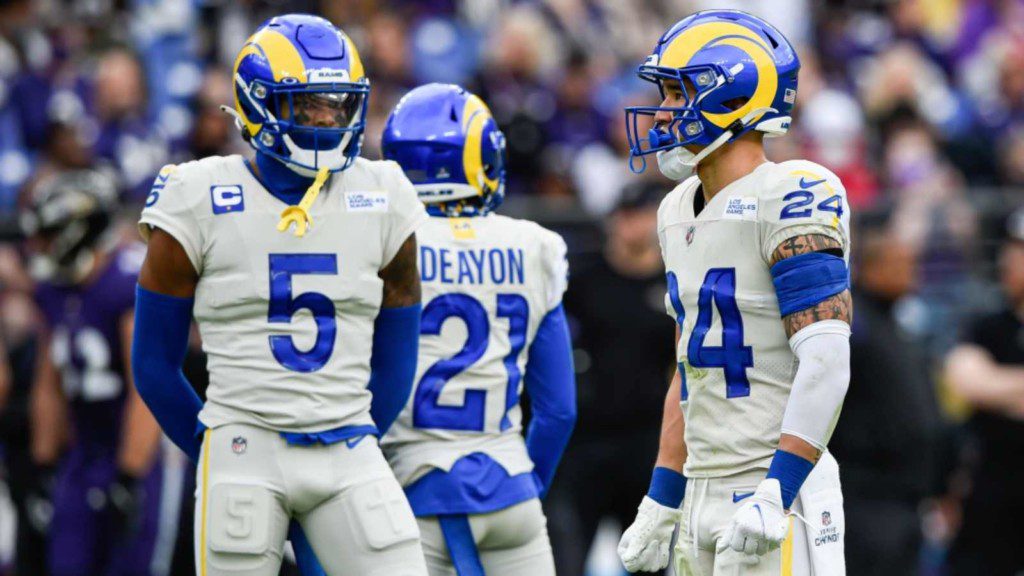 "They both want to do right. There was a little bit of a mix-up right there. It's just like anything else … You got into a fight with your brother? They moved on and they kept it going. I don't think it affected our ability to move forward. These are two guys that love football, that love one another. There was a little bit of a mix-up."
The Rams pulled off an incredible victory at the end as Odell Beckham Jr, scored a touchdown with only 57 seconds remaining in the match after a pass from quarterback Matthew Stafford.
WATCH: "Hurts Almost Got Seriously Hurt" Jalen Hurts narrowly escapes getting crushed by Eagles fans after railing collapse at FedEx Field