Green Bay Packers quarterback Aaron Rodgers is yet to make a decision on his future in the NFL. The 39-year-old has flirted with the idea of retirement for a couple of years now, without eventually calling it a day on his playing career.
However, things look a bit serious this season, especially after the disappointing year he had with the Packers in 2022/23, in which the franchise failed to make it into the playoffs. Rodgers had recently gone into a darkness retreat, a concept which involves him staying in a dark room for 4 days.
According to the veteran quarterback, he had a session of healing and self reflection during these four days, which he spent in isolation in the 300-square foot, semi-underground cabin in Oregon. After coming out of it though, Rodgers still hasn't finalised his decision but will make it soon enough as he stated in his long appearance on the "Aubrey Marcus Podcast."
Read Further: "Tannehill is my guy but…," Eagles WR AJ Brown has an HONEST admission about the difference between playing with Ryan Tannehill and Jalen Hurts
Aaron Rodgers is finally out of his darkness retreat and a lot closer to making up his mind than before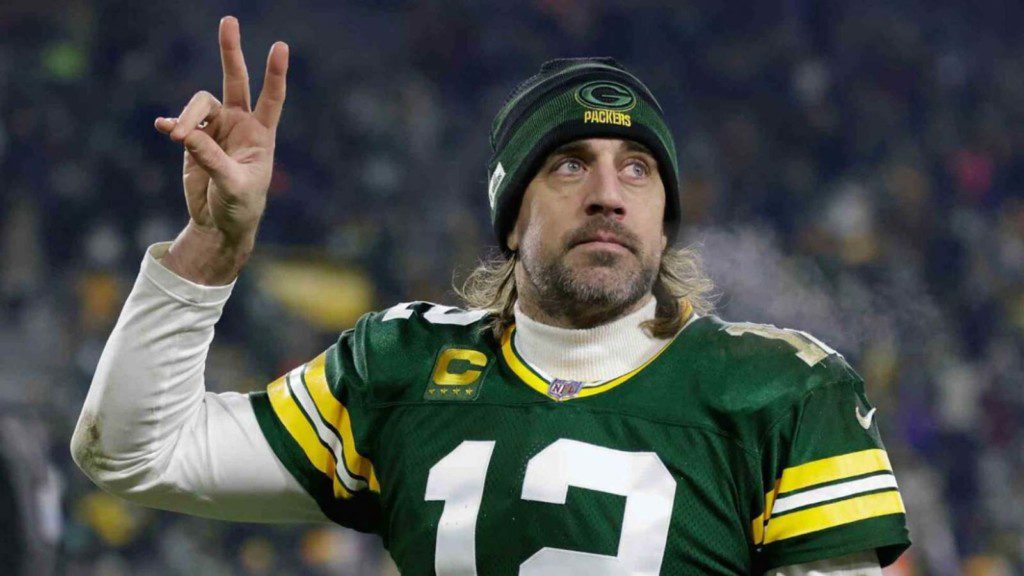 "I feel really good about the conversations that are going to be had, that have been had with important people in my life, yourself included, that helped orient me," Rodgers told Marcus.
"But I'm not looking for somebody to tell me what the answer is. All the answers are right inside me, and I touched on many of them — and definitely the feelings on both sides — during the darkness, and I'm thankful for that time. There's a finality to the decision, and I don't make it lightly."
Aaron Rodgers was also quick to claim that he does not want to drag the Packers around by deliberating on his future longer than usual. He still has a couple of years left on his contract with the franchise after he signed a massive $150 million contract in March, last year.
"I don't want to drag anybody around. Look, I'm answering questions about it because they asked about it. I'm talking about it because it's important to me. If you don't like it, if you think it's drama, you think I'm being a diva or whatever, just tune it out. That's fine. But this is my life, it's important to me, and I'll make a decision soon enough and then we'll go down that road and be really excited about it."
While Rodgers vouched that he will make the decision very soon, Packers general manager Brian Gutekunst though seems to be completely in the dark regarding his star quarterback's thinking. If indeed, Rodgers is interested in playing for the Packers next season, he needs to make up his mind soon enough, or else the franchise is better off without him, even if that means trading him to another franchise during the offseason.
Do follow us on: Facebook | Instagram | Twitter
Read Further – "You should be ashamed"- ESPN personality Molly Qerim THRASHED on social media for criticizing Aaron Rodgers' darkness-retreat activity
Read Further – "You should be ashamed"- ESPN personality Molly Qerim THRASHED on social media for criticizing Aaron Rodgers' darkness-retreat activity