The preseason finale game between the Falcons and Jaguars offered an interesting halftime show for the people. Though the Falcons won the game with comfort the star of the show was Blooper Braves.
Blooper Braves was part of a lighthearted halftime game to provide entertainment but the Atlanta mascot took things a bit seriously. He was seen pushing kids out of his way like small sticks. The furry mascot stiff-armed more than three children on his way to a touchdown and also celebrated in front of the kid he had just pushed.
Blooper is known for his theatrics on the field. Recently, he tried to jump through two tables off a ladder and he always tries to show off his football skills, sometimes by tackling other mascots or even children for that matter.
With no regard for safety or health Blooper was just running for the touchdown, the mascot turned into prime DeAndre Hopkins when running with the ball.
"Funniest mascot on the planet": Twitter reacts to Braves insane on-field theatrics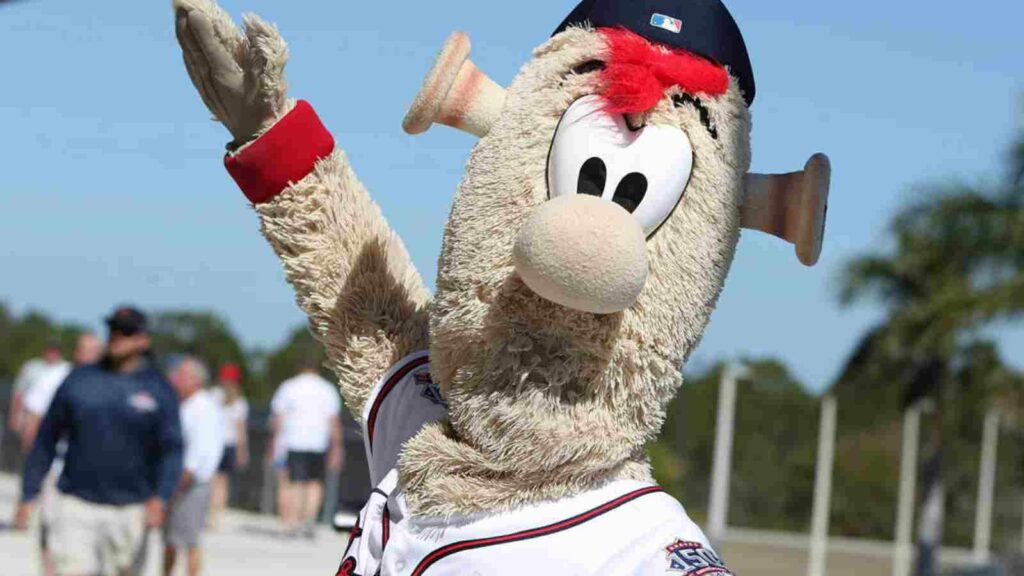 Blooper was one of the several mascots that played with the peewee leaguers at halftime. But that didn't stop the Atlanta mascot to play the game passionately.
It was great entertainment for people watching the game as well as the people on Twitter. It was quite entertaining and there were many tweets and reactions regarding this incident.
The Atlanta Falcons ended their preseason in great fashion with a win against the Jacksonville Jaguars. Now the Falcons will face the Saints in their first game of the NFL 2022-23 season.
Do follow us on: Google News | Facebook | Instagram | Twitter
Also Read: "You're a CONSPIRACY theorist" Aaron Rodgers makes SHOCKING revelations on how NFL portrayed him for questioning vaccine effectiveness
Also Read: It's OVER for Matt Araiza with the Buffalo Bills, "PUNT GOD" cut after RAPE allegations