There is no sophisticated way to put this – Tampa Bay Buccaneers had a horrible season. They went 8-9 during the regular season. The offense didn't click as it did two years back when they went on to win Super Bowl LV with Tom Brady. The defense was ranked 10th, but it didn't help them much given the lopsided offense.
With Tampa's 31-14 loss to the Dallas Cowboys in the wild-card game, almost nine coaches were fired, including Offensive Coordinator Byron Leftwich, who joined the organization back in 2019.
This firing of coaches has upset former head coach Bruce Arians who has shifted into the front office after stepping down last year. As per sources, Arians is "extremely unhappy" with the team's decision of firing the coaches.
Related: "The other looked better" – Cowboys' Dak Prescott gets brutally ridiculed on social media following rumors of him dating an LSU swimmer
Bruce Arians and Byron Leftwich joined Tampa Bay together in 2019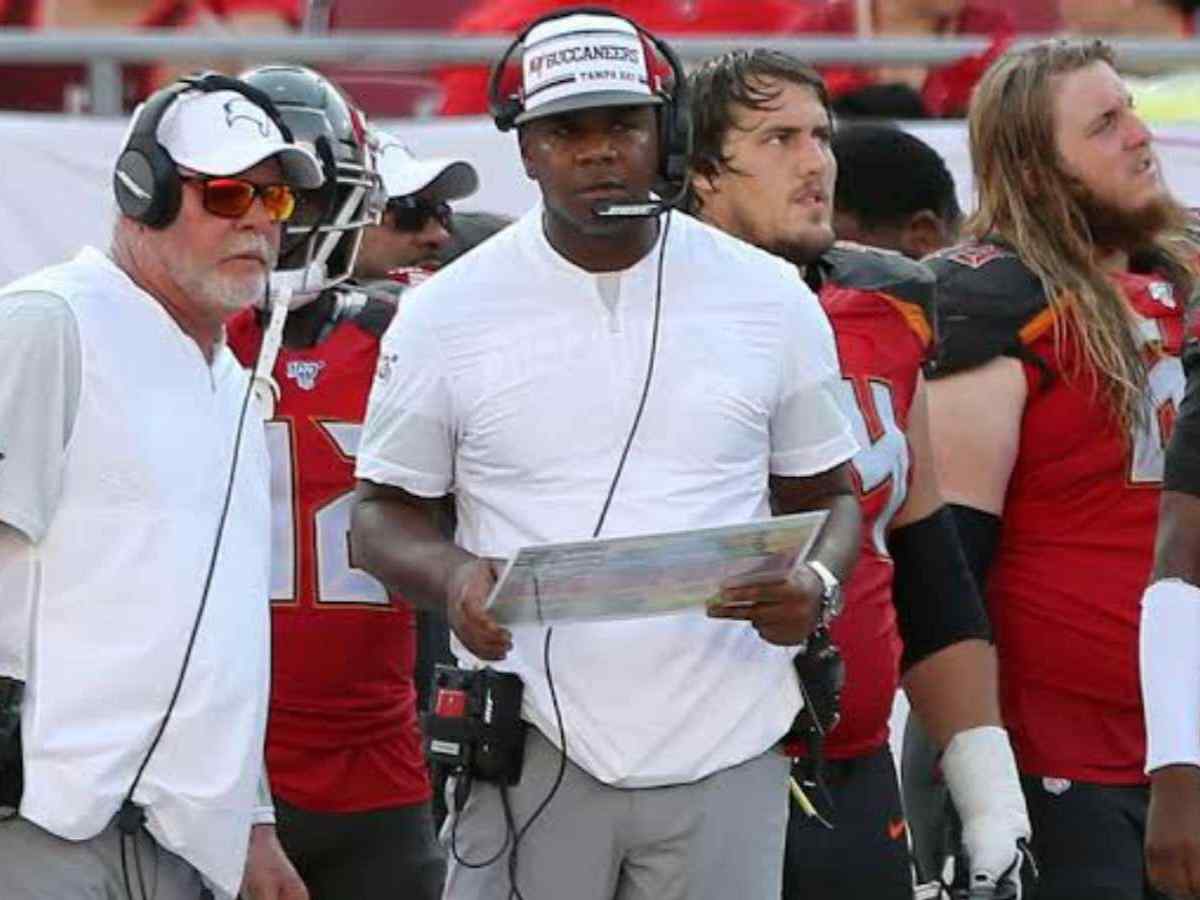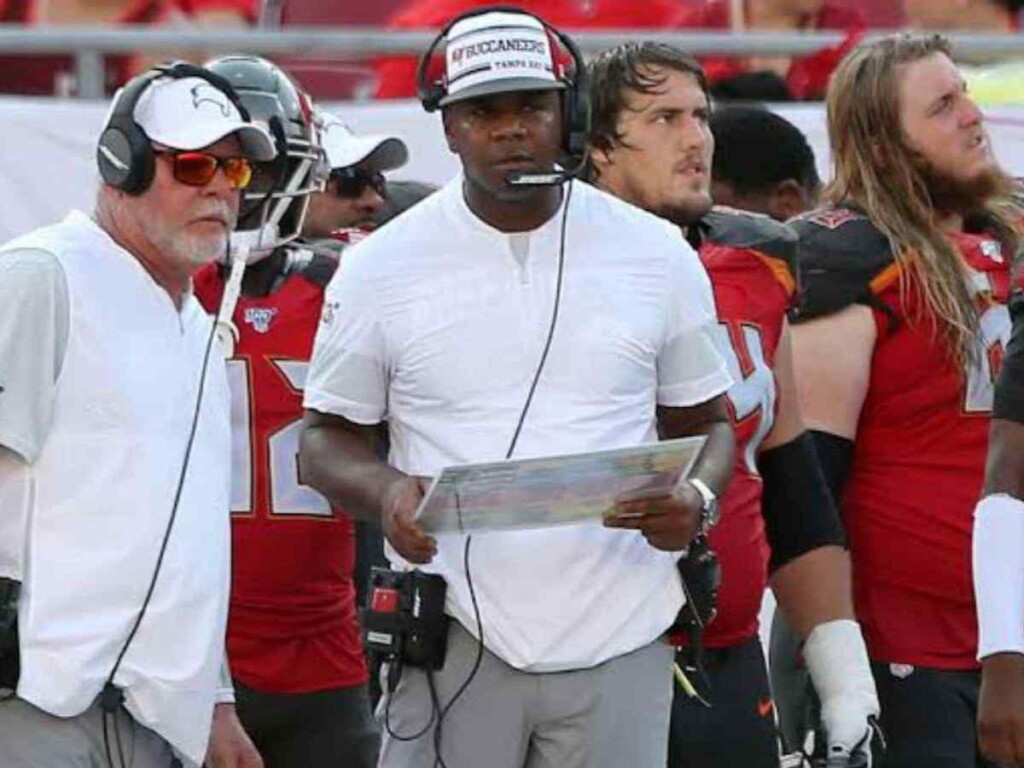 NFL reporter Rick Stroud of The Tampa Bay Times spoke on 95.3 WDAE and gave insight into Bruce Arians' anger for the management and their changes for the upcoming season. Stroud said of Arians' status, "Not happy. Very unhappy. Extremely unhappy." The former head coach who joined the team in 2019 and transitioned to the front office in 2022 said he didn't want his coaching staff to be fired just because one season didn't go as planned.
"Having had some interaction with [Bowles] about it," Stroud said of his conversation with Arians, "He's disappointed. You know, he's disappointed. I guess that's the biggest thing. You know, he wanted Todd to have this opportunity. He wanted to keep this staff together. He wanted these [coaching] families to be together. "
Stroud also added that many of the coaches who were fired had another year on their contract and most of them thought they would stay on as long as Todd Bowles was the head coach. The firing of his former staff really hurt the 2x AP Coach of the Year. "I don't know if you're going to see him around much next year," Stroud further said.
There was an issue with Byron Leftwich's playcalling, which couldn't be ignored in the humbling loss to the Cowboys. The run game wasn't utilized at all, which put all the pressure on Tom Brady. Running backs, Rachaad White and Leonard Fournette had just 12 combined carries in the entire 60 minutes of gameplay. The 45-year-old quarterback had to throw 66 passes, which garnered 351 yards for two touchdowns and one red zone interception.
Now the Buccaneers have two options left with them – either go all in with Tom Brady to replicate the 2021 Super Bowl magic one last time or go for a rebuild. With Brady showing interest in playing somewhere else, maybe they might go with rebuilding their coaching staff as well as roster. Let's see what the GOAT decides in the coming weeks!
Do follow us on: Facebook | Instagram | Twitter
Related: "No class or respect" – NFL Twitter CANCELS Cincinnati Mayor Aftab Pureval for his unnecessary 'paternity test' comments on Patrick Mahomes ahead of AFC Championship
Related: "Still up in the air," Jimmy Garoppolo is UNCERTAIN about his possible comeback to the 49ers for the Super Bowl