Dak Prescott has been the victim of various trolls and roasts on social media after the Cowboys were defeated by the 49ers during the NFL divisional round playoffs.
The Cowboys were expected to challenge for the Super Bowl this season. However, their journey was cut short during the divisional round. Most of the blame was centered around Prescott and his inability to perform during high-pressure games.
However, the worst was yet to come for the Cowboys QB. His girlfriend of two years, Natalie Buffett, broke up with him as soon as the Cowboys lost to the 49ers.
Although the reason behind their breakup is still unknown, there are rumors that it has to do with Prescott's professional life on the field. Nonetheless, the 29-year-old QB didn't take much time to move on from her.
Prescott is currently dating Jadyn Jannasch, who is a swimmer at LSU. It is reported that their relationship commenced somewhere around the holidays. Though, the official timing can't be confirmed.
"She has been telling teammates it's a rebound relationship for him, and it's still going on," Page Six insider shares, "but given that she's in school and he's in Texas, it's not an everyday thing."
The news of their relationship spread like wildfire on social media and everyone started criticizing the QB for dating a girl who is still in college. Nor, Prescott nor Jadyn have recently commented on their relationship status.
Related: "Not surprised at all," Rob Gronkowski DEFENDS Tom Brady's NSFW podcast blowup by citing his mental capacity over retirement decision
Dak Prescott roasted on social media for dating LSU swimmer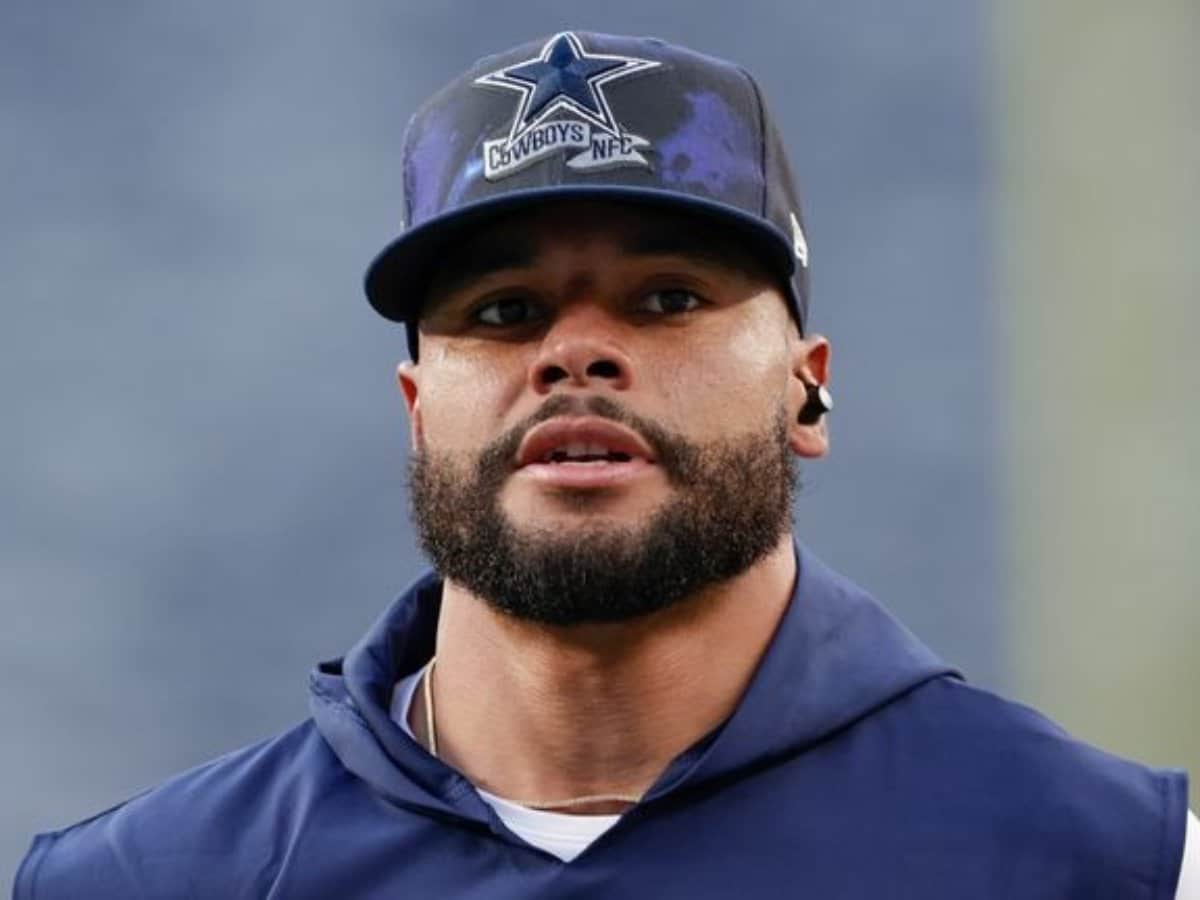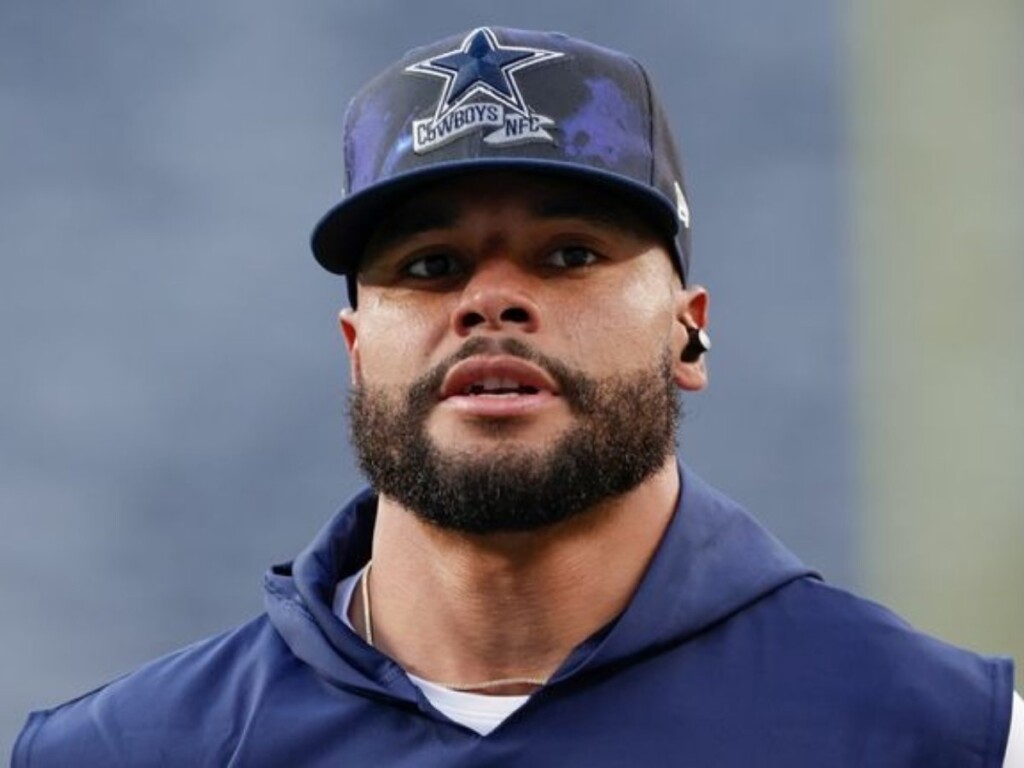 There are strong rumors that Prescott and Jadyn's relationship is just a short fling and mostly it's just a rebound as the Cowboys QB is coming off a 2-year relationship. However, that didn't stop NFL Twitter from taking shots at the QB.
Prescott was brutally roasted on social media for dating a girl 9 years younger than him and still in college. While many compared Jadyn to his ex-girlfriend, Natalie.
The Cowboys QB was already the center of all the jokes after his playoffs elimination and the news of his dating a swimmer from LSU didn't help. Prescott is currently trending on social media for all the wrong reasons. Take a look at some of the reactions down below.
Dak Prescott currently has a lot of figuring out to do, from his relationships to his career. However, the only thing important is how the QB performs on the field and that has to be changed by Prescott who still doesn't have a Super Bowl appearance or a trophy in his career.
Do follow us on: Facebook | Instagram | Twitter
Related: "But I'm the A-hole," Odell Beckham Jr hilariously reacts to Sha'Carri Richardson getting 'kicked off' the airplane
Related:"Stop that sh*t," Bills QB Josh Allen slams Damar Hamlin's body double conspiracy theorists during Bengals defeat