The Chiefs QB Patrick Mahomes and tight end Travis Kelce are arguably the most dominant duo in the NFL currently. The dynamic duo will go against a tough and gritty Eagles defense in a much anticipated Super Bowl matchup this Sunday. Ahead of the decisive game, the All-Pro tight end Kelce had an ultimate compliment for his quarterback Patrick Mahomes.
As a part of the build-up to the Super Bowl, the Chiefs and Eagles players addressed the media during the Super Bowl opening week ceremony. During this media event, the Chiefs TE Travis Kelce showered Patrick Mahomes with high praises and revealed that Mahomes is super focused on getting a victory against the Philadelphia Eagles on Sunday.
"He's been pretty damn focused. I can tell you that," Kelce said about his quarterback. "We went out and grabbed dinner, but that was probably about the only time I've seen him just cut it loose and relax. He's focused on trying to make sure he's as prepared as possible against the Eagles."
Furthermore, he also referred to Mahomes as "the King of making anything happen" during an interview with the Dallas Cowboys legend Michael Irvin. "We all know, Patrick Mahomes is the king of making anything happen," said Kelce. Well, people who watch Patrick Mahomes' games will certainly share the same opinion about the 6th-year quarterback.
Related: "It's now or never," Rihanna CLARIFIES why she made the decision to perform at Super Bowl LVII despite her previous stance against it
Patrick Mahomes and Chiefs aim for the Super Bowl glory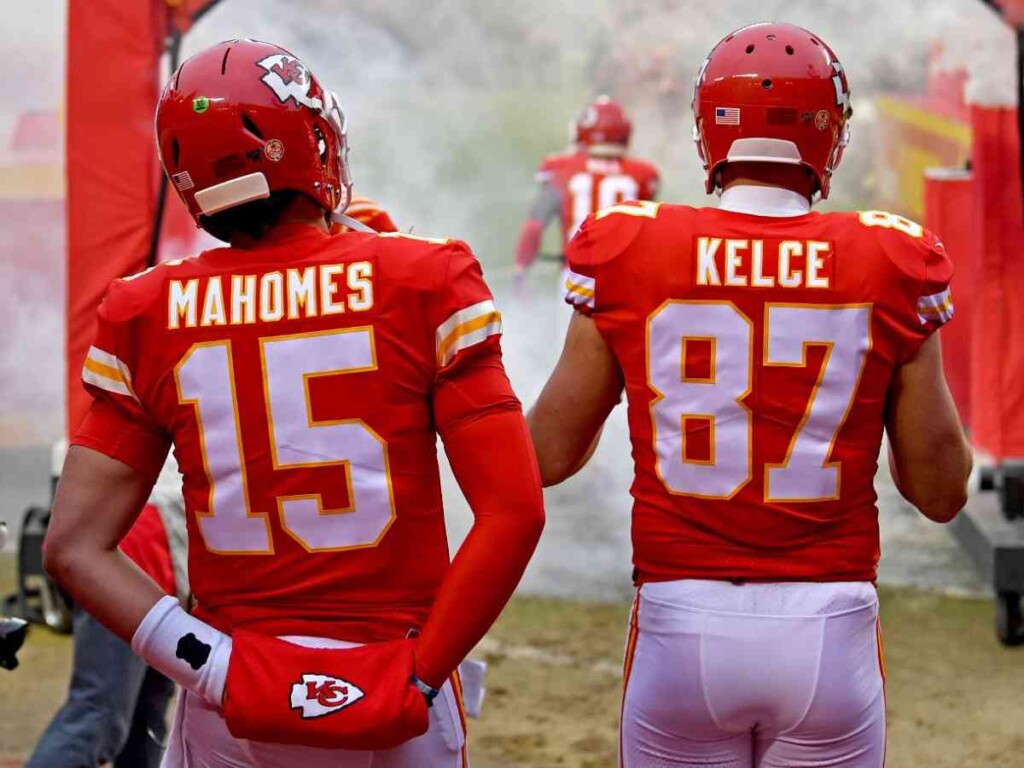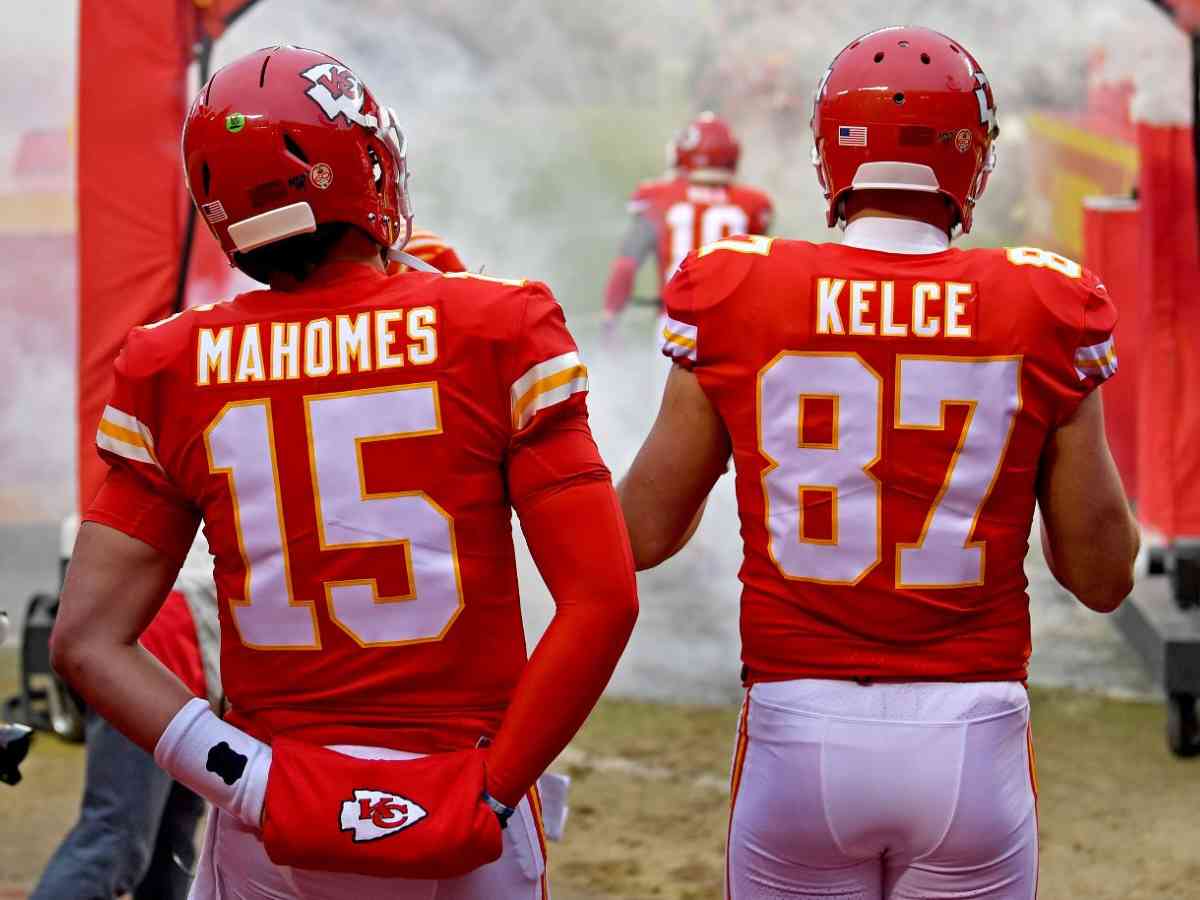 The star quarterback Patrick Mahomes is having a stupendous season with the AFC Champions Kansas City Chiefs. The 27-year-old QB made it to the Pro Bowl and All-Pro teams and is almost guaranteed to win the league MVP award for the second time in his young career.
Furthermore, Mahomes and the Chiefs are just one victory away from being crowned the NFL Champions for this season. And standing between Andy Reid's Chiefs and the Lombardi Trophy are the NFC Champions Philadelphia Eagles.
The Eagles are led by another young and talented quarterback Jalen Hurts, who is also the frontrunner for the league MVP honor this season. In just his third season, he has led the Eagles to become the NFC Champions and now will be aiming for his first and the Eagles' second-ever Super Bowl ring.
It's a clash between the two titans as the Chiefs and the Eagles, who are evenly matched in all departments, will go against each other this weekend in what will certainly be a fun and close game.
Do follow us on: Facebook | Instagram | Twitter
Related : Patrick Mahomes reveals which position he would've loved to play if not QB, hilariously ROASTS Travis Kelce in the process
Related : "Have so much respect for him," Eagles HC Nick Sirianni HEAPS PRAISE on the Chiefs HC Andy Reid ahead of their much-awaited Super Bowl matchup