Football analyst Colin Cowherd reacts to the fan reaction against the Pittsburgh Steelers offensive coordinator Matt Canada. The fans' despite winning against their division rivals the Cleveland Browns called out the team and its players. They targeted Matt Canada, the offensive coordinator of the team as he made multiple coaching errors against their rivals.
Speaking explicitly on the issue, Colin Cowherd also echoed the same sentiment that the fans posed against Canada. He said that this Steelers team have a weak point and that is Canada. Apart from him, the Steelers are a good team to watch.
From his football podcasting show, the player criticized Canada and said, " It would be one thing if the Steelers had issues, if it was a 'mystery', layered, we're trying to 'figure out' who done it and how to solve it… But it's not, there's one suspect. There's a dumpster fire and he's holding a match and a can of gasoline—it's Matt Canada, get rid of him. The receivers, the running backs, the tight ends; really, really good players. The defense is fantastic. The GM, the culture, Mike Tomlin has never had a losing season. Yet the offensive line growth has been stymied for four years, Kenny Pickett appears to have regressed, the running game is more often inept than dynamic. It's not a 'WHO DONE IT?', it's a 'HE DONE IT."
He kept on telling, "Matt Canada screwed the offense up, move on. Stop rounding up the suspects, make an arrest. Everybody in the room knows who it is. Kenny Pickett has regressed. Brock Purdy hasn't and he was a 7th rounder. CJ Stroud got better in two games, and Anthony Richardson has got a little juice. Even Bryce Young with no weapons looked OK the other night."
Related: Who are Desmond Ridder's parents?
Why has Matt Canada been targeted so often?
This is not the first time the fans targeted Matt Canada. He has been targeted often since last season. The offensive coordinator has made serious mistakes as a coach and hence has been subjected to criticism and trolls. Against the Browns, he also made some crucial errors and one of them seriously made the fans angry.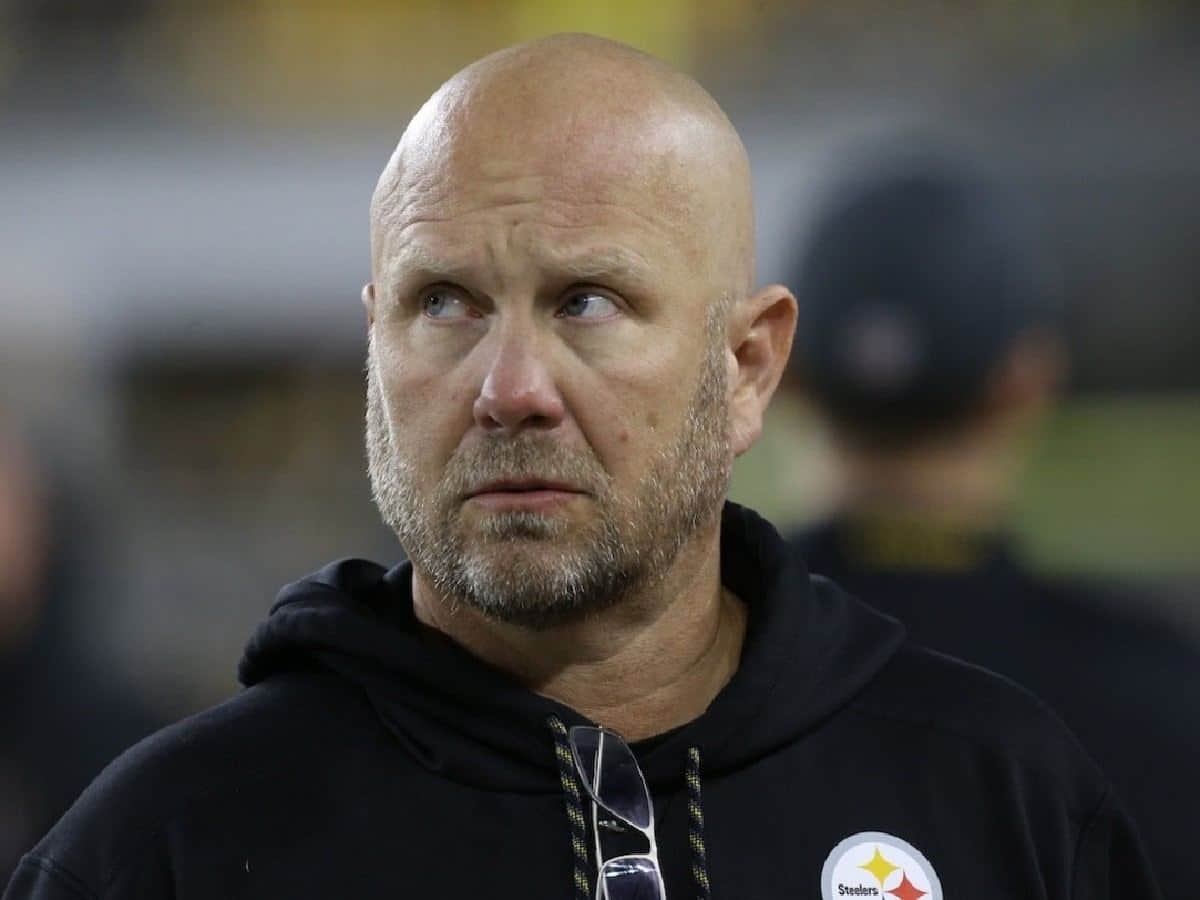 During the final minutes of the fourth quarter, the Steelers were leading by four points and were facing a crucial third down. Matt Canada called for a read option on third and 1 which did not go well. The Steelers survived and won the game. However, this particular error made the fans angry.
In case you missed it: