The Dallas Cowboys have maintained a great 10-3 record this season that makes them clear contenders for the Super Bowl. However, their biggest enemy is consistency, and that was pretty evident in the game against the Texans on SNF.
The Cowboys managed to get a scrappy 27-23 win against the Texans, who are considered the worst side in the league as they have just one win in their entire season.
The Texans game was a brutal check for the Cowboys who will have to improve considerably if they hope to challenge for the Super Bowl. The team was dominated by the Texans and maybe they were incredibly fortunate to get a win.
"If you want to do great things, just because you slip by doesn't mean it's perfect," Cowboys linebacker Micah Parsons said. "If you're OK with average or OK, then that's just tough."
The Cowboys turned over possession of the ball four times against the Texans who are 1-11-1 in the NFL currently. The offense was also looking shaky throughout as many passes were getting intercepted.
The Cowboys' failure to get consistent is the primary reason that they are trailing the Eagles in the division and likely won't win the Super Bowl. When the playoffs arrive, they will have to play the teams that are in ultimate form and that's where the true test will happen.
Also Read: WATCH: "Cry baby" – Tom Brady's FURIOUS uncensored reaction against the 49ers has left fans doubting his 'sportsman spirit'
The Dallas Cowboys were ridiculed on Twitter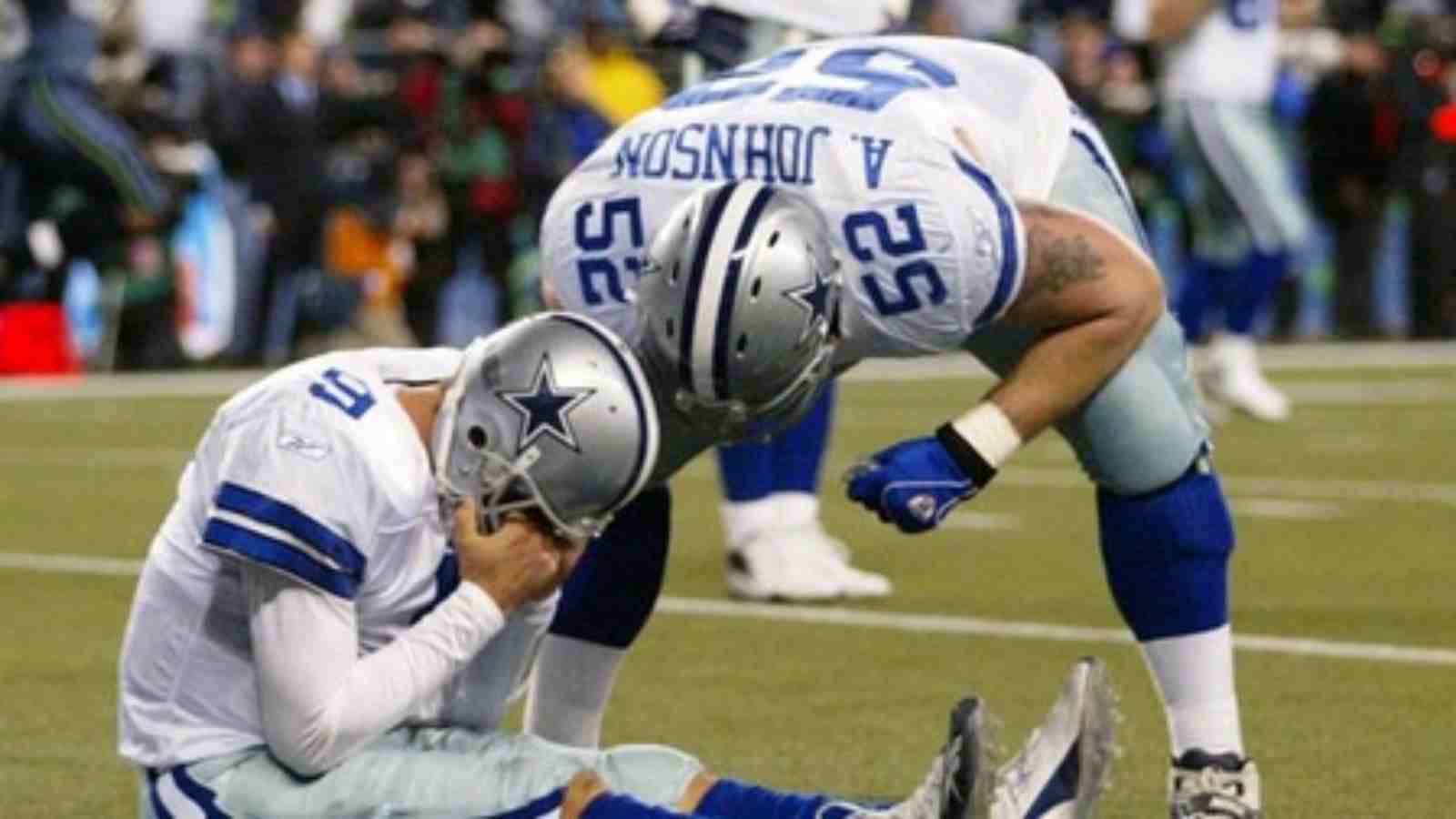 The Dallas Cowboys are one of the most followed teams in America. Therefore, the hate they get after a bad performance is greater than other teams.
Although there were many who celebrated the win, the Cowboys were brutally ridiculed for their untidy performance. Questions were asked about HC Mike McCarthy's leadership and QB Dak Prescott's credibility.
However, this is what social media does. They criticize when you are down and appreciate your good times. The Cowboys were lacking against the Texans and NFL Twitter was witness to that. Take a look at some of the most interesting reactions down below.
The Dallas Cowboys will have to improve significantly as they face the Jaguars and then the leaders of the division Eagles in their next game.
Do follow us on: Facebook | Instagram | Twitter
Also Read: "Loser in life and football" – Tom Brady gets HAMMERED on social media for getting humiliated by 49ers' debutant QB Brock Purdy
Also Read: WATCH: "This is what sports is all about" Brock Purdy's dad in TEARS seeing his son make his debut for the 49ers opposite legendary Tom Brady