As if the football world needed more proof of how great of a person Deion Sanders is. The retired NFL great has not only become the face of college football but also continues to win hearts with his tender touch as a friend and guide to the Colorado Buffaloes wide receiver, Jimmy Horn Jr.
The young playmaker was struggling last Sunday when regional rivals the Colorado State Rams came to Folsom Field. On top of being a game for bragging rights, it had become personal due to Rams head coach Jay Norvell's comments on Deion Sanders before the game. It was a crunch match for the ages because something had to give. With that amount of expectation comes pressure, and that showed in Horn's body language throughout the game.
Despite an 80-yard pick by Buffs Silo Sanders, the Rams managed to quickly overturn and take 14-7 when Ron Hardge III picked up a fumble by Travis Hunter and returned it for 45 yards.
Similar to the home team, Jimmy Horn, too, did not get off to a bright start. In the early moments of the game, he was involved in an intense clash on the field and also dropped a crucial pass. Seeing one of his players having a hard time, coach Deion Sanders called Horn over and gave the young man a lesson that he will never forget.
"I said Jimmy, 'your a dawg'," Sanders told Bleacher Report's Taylor Rooks in a recent interview what he told Jimmy Horn. "You're from Florida, man, and guess what? Pop is at the crib. He is incarcerated and watching you right now. And he wants to clap in front of all his different inmates because he believes in his son. We're going to make pops proud tonight."
Related: Who are Sergio Brown's Parents Myrtle Brown and Mario Brown?
Who is Jimmy Horn Jr., whom Deion Sanders called the dawg?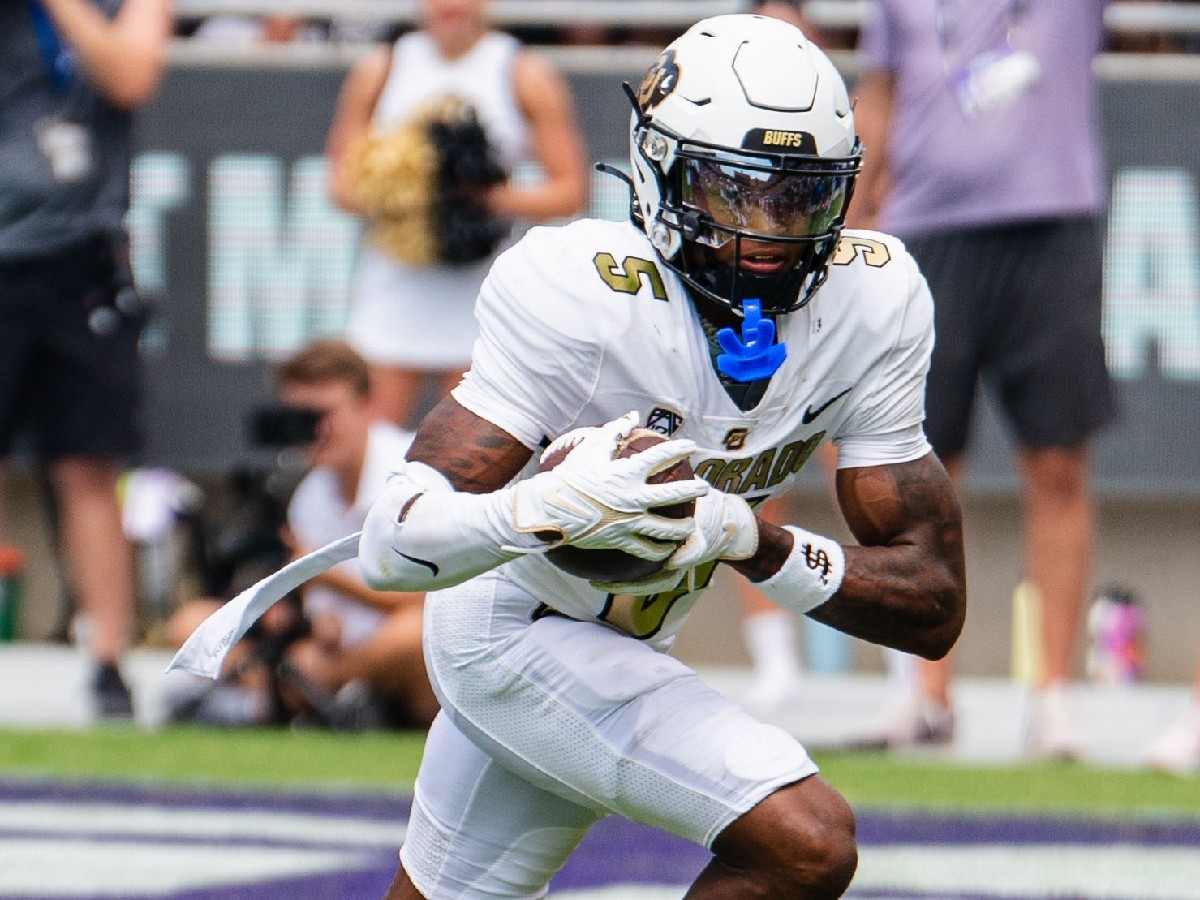 There have been major changes in the Colorado Buffaloes setup since Deion Sander's arrival. More than 50 students signed up for the program, dreaming of a chance to play for Coach Prime. Jimmy Horn Jr. is one of those chosen few that Sanders believes has the capability for future greatness.
Horn repaid that faith with a blockbuster finish against the Rams. He saved Buff's blushes in the fourth quarter by completing a 45-yard touchdown to tie the game 28-28. Prime Time's side would later go on to win the game 43-35 and prolong their unbeaten start to the football season.
Deion Sanders' interview has brought Jimmy Horn Jr. into the spotlight. The Florida native played high school football for Seminole and then for the University of South Florida.
Horn has a pretty decent record for the South Florida football team. In 23 games, he accumulated 959 receiving yards, four touchdowns, 107 rushing yards, and one rushing touchdown. For the Colorado Buffaloes, Horn amassed 247 receiving yards and 2 receiving TDs in three matches.
In case you missed it:
Do follow us on: Facebook | Instagram | Twitter
Follow Firstsportz on WhatsApp Channel