The Raiders and Derek Carr did not have a good end to their relationship. The Las Vegas-based football team benched Carr during the later stages of the 2022 regular season and tried to trade him for draft picks. However, Carr, who had a no-trade clause in his contract, rejected any trades and instead opted to become a free agent. And then, the 6'3″ QB ended up signing a 4-year contract with the New Orleans Saints.
Derek Carr agreed to terms on a 4-year and $160 million contract with the Saints. Moreover, the 3-time Pro Bowl QB formally signed with his new franchise on Saturday. Besides, the Saints also held an introductory press conference on the same day to introduce their new franchise signal-caller. During the press conference, Carr talked about how he felt after leaving the Raiders.
"I understood the business side of it and why things were happening, all that. I mean, I get it. But it hurt. For me as a competitor, I wanted to finish with my teammates. … It lit a fire in me that I've always had, but it just made it hot. It gave me this excitement," said Carr at Saturday's press conference.
Related : Cowboys owner had a conversation with Odell Beckham Jr.'s mother, says now he knows where the WR gets a lot of his skills
Derek Carr thanked the Saints HC Dennis Allen for the opportunity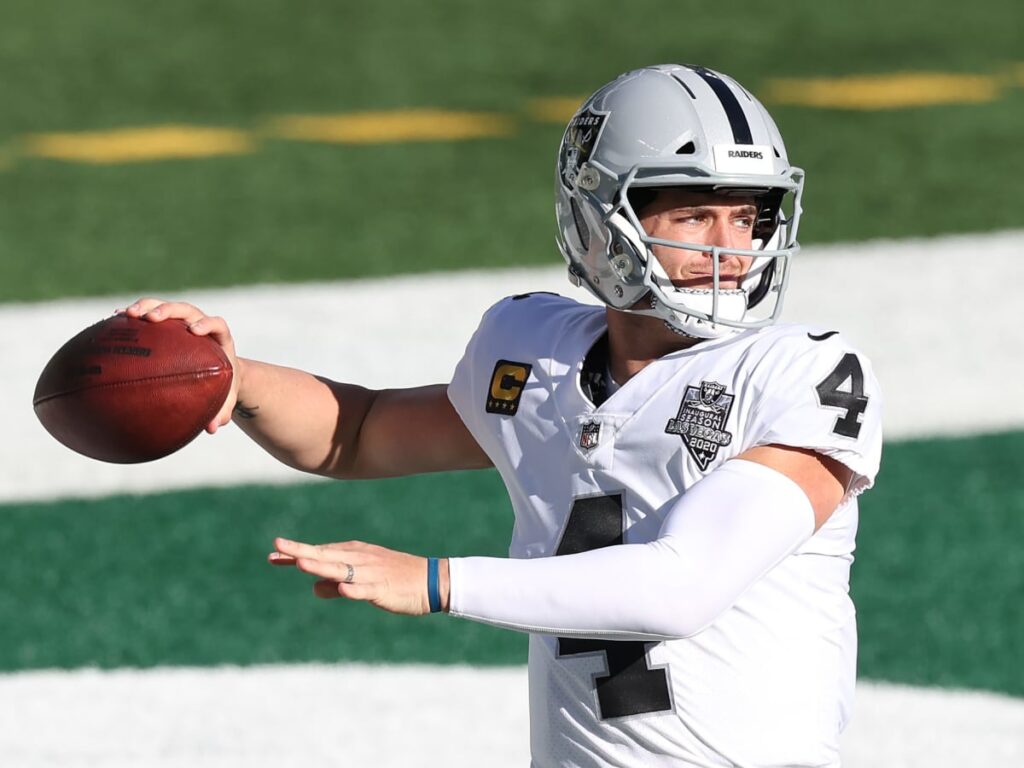 Additionally, Carr also went on to thank the Saints' head coach Dennis Allen for giving him a second chance. Allen was also the head coach of the Raiders when they drafted Derek Carr in 2014.
"DA, how I feel about this man, hopefully, me sitting here tells you what I think about him and the opportunity," Carr said. "You gave me my first opportunity, every time we played y'all ever since we weren't on the same team, I would always tell you thank you." The 31-year-old QB previously mentioned that one of the reasons he signed with the Saints is because of his good relationship with the former first-team All-Pro WR Michael Thomas.
"When he started recruiting and talking to me, he wasn't even trying to recruit me, he was just like, 'When are we getting to work? We're wasting time, time is ticking,'" Carr said. "I was like, 'Dude, I'm the same way. We'll get there.' But I think that our relationship has grown through the process, and I'm looking forward to hopefully making that relationship grow even stronger."
The Saints have finally found a solid quarterback after Drew Brees' retirement. The New Orleans-based football team has immediately become a contender for the NFC South division title with this signing.
Do follow us on: Facebook | Instagram | Twitter
Related : "You look like a THUG," Colin Kaepernick reveals SHOCKING details about his upbringing and dubs it as 'problematic'
Related : Aaron Rodgers to roll out his final decision as the trade deal is "essentially done" between the Jets and the Packers