Tyreek Hill is undoubtedly the fastest player in the league by a fair mile. The explosive WR is called the 'cheetah' by many due to his lightning-fast speed. He also has the best hands in the league making him the most complete WR.
However, he was no match against the extremely talented F1 racer Pierre Gasly. The Dolphins WR impressed Gasly with his super fast reflexes during the reflex drill for the racers.
Both the athletes faced off against each other for the drill. Although the competition was pretty close and down to milliseconds, those 'seconds' often determine the faith of the driver on the track.
Both, Tyreek and Pierre had a fun time during Friday's practice session for the Miami GP and even spoke to each other on the team radio. Hill asked Pierre to be "fast like a cheetah" during the practice session.
The reflex drill is used to train the F1 driver for their reaction time which is highly essential on the track. Surprisingly, Tyreek Hill delivered a great standalone performance. But, the difference was astronomical when the Alpine driver did the drill. Miami GP practice session was crowded with many celebrities who came to watch the race from the dugouts. Tom Brady's rumored girlfriend Veronika Rajek was also present along with DJ Khaled.
Related: Giants legend Eli Manning FIRMLY believes Daniel Jones can lead the franchise to Super Bowl glory
Social media divided over Tyreek Hill's reflex drill performance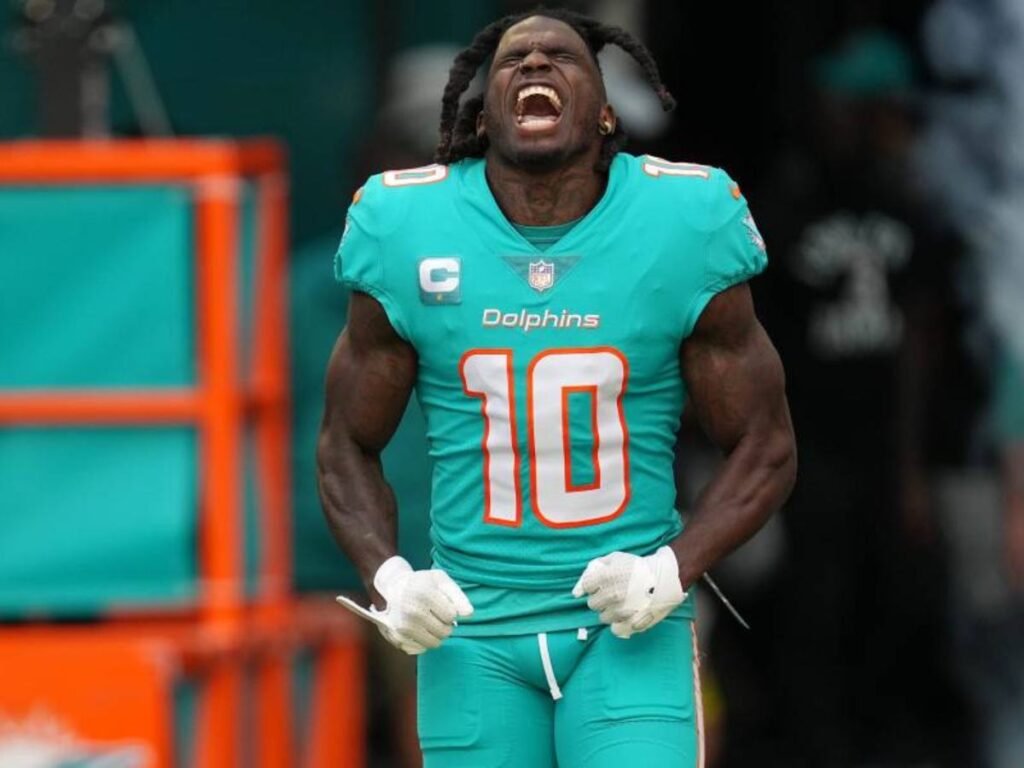 Tyreek Hill might be the fastest man on the football field. However, the F1 track is a whole other story and athletes need insane reflexes to turn their cars at massive speeds.
NFL Twitter was divided over the former Kansas City Chiefs WR's performance during the drill. While some appreciated him for doing a good job, there were some who believe that Gasly completely smoked him during the competition.
Still, it was just some friendly banter between the two of them, and didn't matter at all. Pierre Gasly and Tyreek Hill have met in the past as well and have formed a great relationship with each other. Regardless, the masses on NFL Twitter didn't see it that way and started to compare the two athletes doing exceptionally well in their respective sports.
In hindsight, Tyreek Hill delivered a great performance for the drill that didn't matter much to either him or Pierre Gasly. It didn't falter the strong relationship that they have created in the past years.
Do follow us on: Facebook | Instagram | Twitter
In case you missed it!