The Seattle Seahawks quarterback Geno Smith suffered a minor injury during the game against the Los Angeles Rams in week 11. However, the injury was not too crucial as the QB came back to the field and completed the game. However, he couldn't help his team avoid loss in the low-scoring yet intense encounter against the Rams. The Los Angeles-based team-based team won the fixture 17-16.
During the third quarter, Smith suffered a blow on his elbow following a hit by Aaron Donald. He left the field and was quickly replaced by Drew Lock. The latter completed playing the quarter and also had his stint for two more.
Smith, however, had a shocking return to the field after the Rams took a vital lead in the dying moments of the game. He went on to the sidelines and convinced the Seahawks trainers that he could have a return with some of his throws. The QB finished the game with 233 yards and a crucial touchdown, that went in vain. He had a 64.7% passing completion rate.
I was just trying to go out there and make plays to get us a position to win the game, it was still hurting, but obviously didn't do enough.

Smith via team's official website
The QB also had an update on his injury as he said,
A little sore, not the best, but God is good, so I'll just keep pushing.
Will Geno Smith play against the San Francisco 49ers?
On Thursday night of week 12, the Seattle Seahawks are going to face their divisional rivals, San Francisco 49ers. It will be a crucial fixture for both teams. The Seahawks presently hold a 6-4 record and they are at the second position in the NFC West Division. A win will take their tally to 7-4.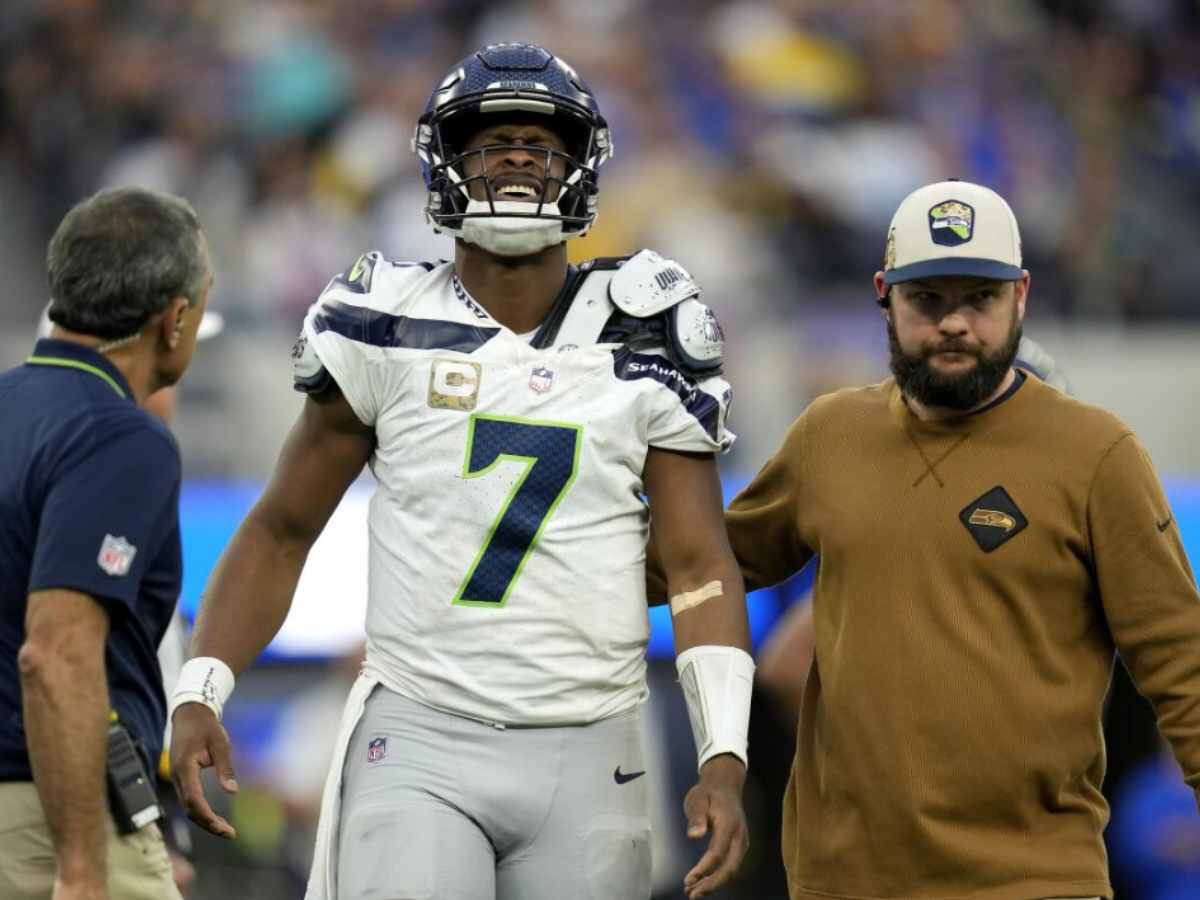 In this case, a pertinent question is arising, whether the team will receive the service of Smith in the game against the 49ers. Head coach Pete Carroll also seemed a bit tensed about the return of Smith against the 49ers. As things stand right now, the HC is unsure about the return.
Sure, on Thursday games, you're worried about everybody coming back. Everybody on your team, it's hard to do. It's one of the great challenges in the league.
Caroll further said Smith got a bruise on his triceps. The Seahawks are suffering from multiple injuries. Apart from Smith, safety Jamal Adams is also injured and his status is questionable in the squad.
In case you missed it: