Kyler Murray recently inked a five-year contract worth $230.5 million has further exploded the already booming quarterback market in the NFL. His contract is particularly important as it shows us the direction that the market is heading toward. Kyler Murray is a franchise quarterback and in many aspects, he is similar to another quarterback who is also going through extension talks, Lamar Jackson.
Murray and Jackson both have a similar style of play, they can throw the ball and they can run it even better. However, one look at the numbers of both the players and you can tell Lamar is much better than Murray. Jackson is definitely the franchise quarterback for the Ravens, at this point, he is the franchise. This means that Baltimore would definitely pay any amount to keep Lamar, however, the team appears to be playing hardball with the quarterback who represents himself.
Also Read: Peyton Manning": Cam Newton makes a BLASPHEMOUS statement
Lamar Jackson has got more leverage after Kyler Murray's extension: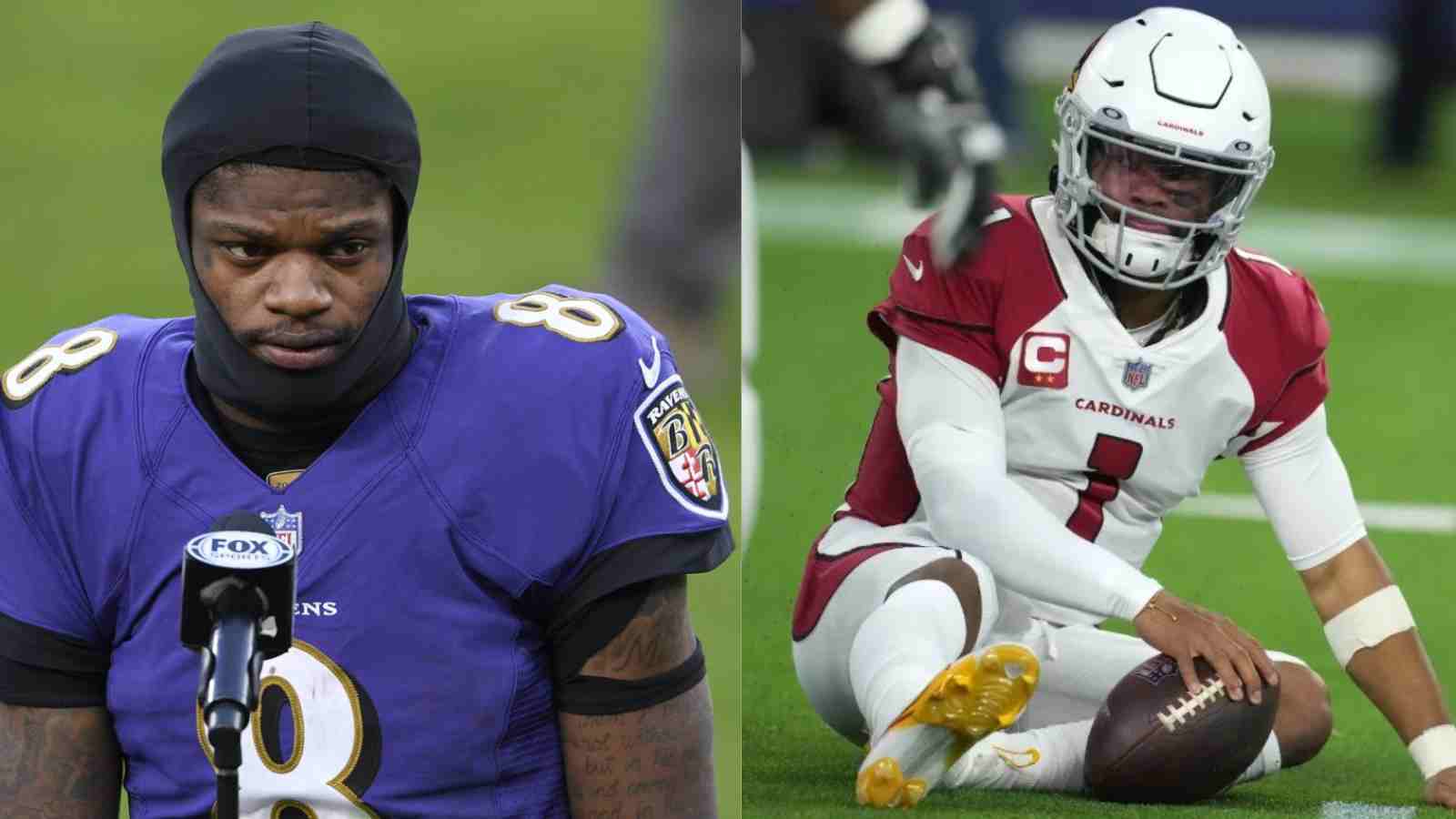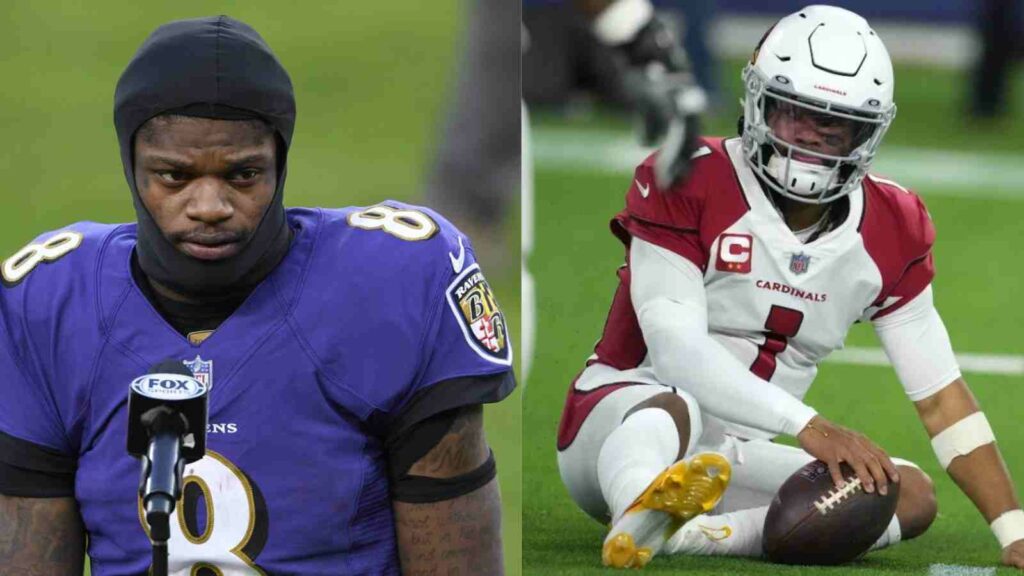 Kyler's latest contract has longstanding repercussions not only for the Ravens franchise QB but also for other top young quarterbacks such as Joe Burrow and Justin Herbert who are still playing on their rookie contracts.
If we were to look at the quarterback market now and assume it will continue to head in the same direction it is now, the future deals signed by star QBs on their rookie deals and other top QBs will exceed those of Josh Allen, Deshaun Watson, and Patrick Mahomes. Lamar Jackson is looking at the contracts in the quarterback market and he does not want to cut Baltimore a discount, definitely not after the team has essentially taken away his existing weapons rather than adding new ones.
A senior league source with knowledge of the talks elaborates on why the Kyler deal is big, "Kyler's deal is basically the floor for Lamar, and he is going to want more money than Kyler. Every big-time quarterback is going to ask for the Watson deal or more, but I view that one as an exception, not the rule."
He goes on to add that no matter how high LJ is paid this offseason, the future QB contracts will eclipse his numbers in terms of average per year. "Could that change? Of course, but teams are going to be hesitant to start making this like Major League Baseball with huge guaranteed contracts. Whatever Jackson winds up getting is likely going to be topped by the other QB deals down the road," he concludes.
Jackson seems to be confident in his abilities and talent, though he does not have an agent negotiating on his behalf, he seems to be holding his own in contract talks with the Ravens. He is not showing any visible urgency and this is not surprising as the Ravens are very unlikely to disappoint Lamar.
He is still due $23.01 million this year under his fifth-year option that the team opted to exercise but he would want more now, if he decides to demand top three quarterback money say somewhere around $46+ million per year that would be great for his bank balance but it would destroy the Ravens salary cap.
As mentioned before, Lamar is the system, and considering that John Harbaugh has drawn up a complete playbook around his quarterback, the Ravens and Jackson will arrive at some compromise or other in terms of contract extension talks. This could be in the form of a franchise tag or additional incentives. One thing we know for certain is that he will remain a Raven, as he is looking for a long-term deal. These extension talks may be progressing at a snail's pace but the situation is being handled perfectly by the Ravens. They are not pressurizing their QB into anything, they are hearing him out and are being patient.
Also read: "Will Baker Mayfield show up?" Rich Eisen calls Deshaun Watson's trip to Bahamas the 'world's most awkward progressive commercial'
Also Read: "They have NO interest in him": Ian Rapoport claims Seahawks aren't going after Baker Mayfield & are instead focusing on Drew Lock vs Geno Smith battle