Disappointment continues for the New York Jets as the team failed to win against the New England Patriots this Sunday. It was their third game in the season and after the third week, the team has a 2-1 record. 
The game vs. the Patriots was a low-scoring intense affair that went in the favor of the Patriots. Like the match against the Dallas Cowboys, the Jets were confined only to ten points. Another poor offensive performance by the backup quarterback Zach Wilson, who hardly created any threat for the Patriots. He was also not supported by his other teammates. 
Despite poor play on the ground, the Jets had an opportunity to convert the loss into a win. They enjoyed some moments on the field. One of the moments came when Zach Wilson heaved the Hail Mary into the air and the Patriots' safety, Kyle Dugger, knocked the ball out of the air. However, Randall Cobb from the Jets made a diving attempt to grab the catch. 
Alas! He failed. He not only slipped the catch, but in a way also slipped the match from his hands. The catch could have changed the dynamics of the game and become the game-changing touchdown. However, all went in vain. Cobb failed, and the Jets lost the game. 
In the post-match presentation, the player took all the responsibility and said it was due to him that the Jets lost the game. "We lost this game because I just dropped the Hail Mary. That's point-blank, period," he said.
"I was just reiterating the message that it's on me, I should have made that play for us to win the game regardless of what happened earlier in the game. What went our way, what didn't go our way, we still had an opportunity at the end of the game to win the game. I expect myself to make that play," he added. 
The New York Jets were disappointing in the last two games
Since the departure of Aaron Rodgers due to his injury on his Achilles, Zach Wilson has been handed over the responsibility of replacing him as the starting quarterback, and he has been far from meeting the expectations. In the game vs. the Patriots, he completed only 18 of his 30 passes and had zero touchdowns. He was instead sacked and intercepted. Against the Cowboys, he fumbled.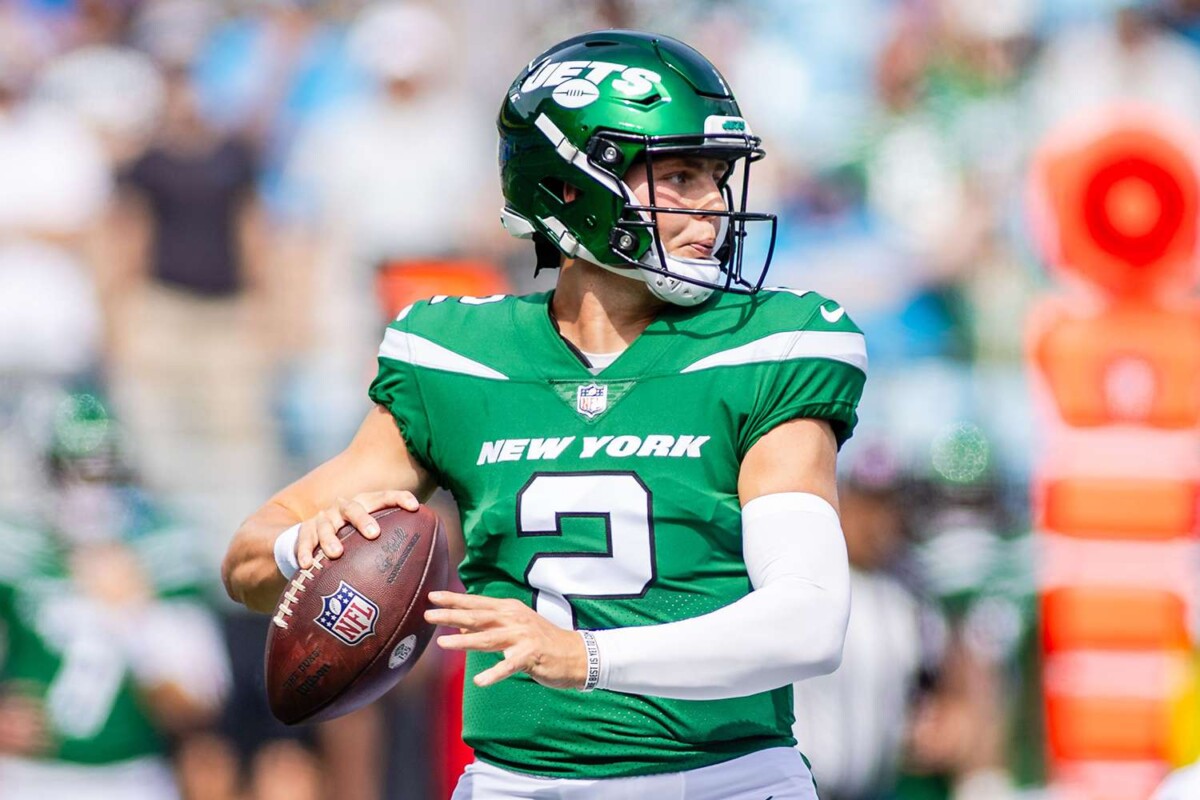 Despite performing poorly, the QB will enjoy more time in the coming games. He will be the regular starter in the coming games and the Jets will not look for any options. 
Wilson is enjoying the backing of his head coach Robert Saleh. In the post-match presentation, Saleh addressed the press, spoke about the game, and said that the player would definitely start in the coming games.
In case you missed it:
Do follow us on: Facebook | Instagram | Twitter
Do follow Firstsportz on WhatsApp Channel