Collision sports, like the NFL, are quite prone to injuries. Though several steps have been taken by the league, tackling, and on-field runs can be the cause of some gruesome accidents, like the recent Damar Hamlin case. Buffalo Bill's defensive back Hamlin suffered a cardiac arrest after tackling Cincinnati Bengals' Tee Higgins.
The accident has been followed by many opinions and concerns, the recent being by President Joe Biden. Biden has weighed on his thoughts on the Hamlin incident when asked if the NFL is getting dangerous.
Biden commented, "No, look … I don't know how you avoid it (dangerous hits). I think working like hell on the helmets and the concussion protocols, that all makes a lot of sense. But … it is dangerous. You've got to just acknowledge it."
Related: "He's ok," Zac Taylor reveals his conversation with Tee Higgins after collision with Damar Hamlin
President Biden comments on the recent Damar Hamlin incident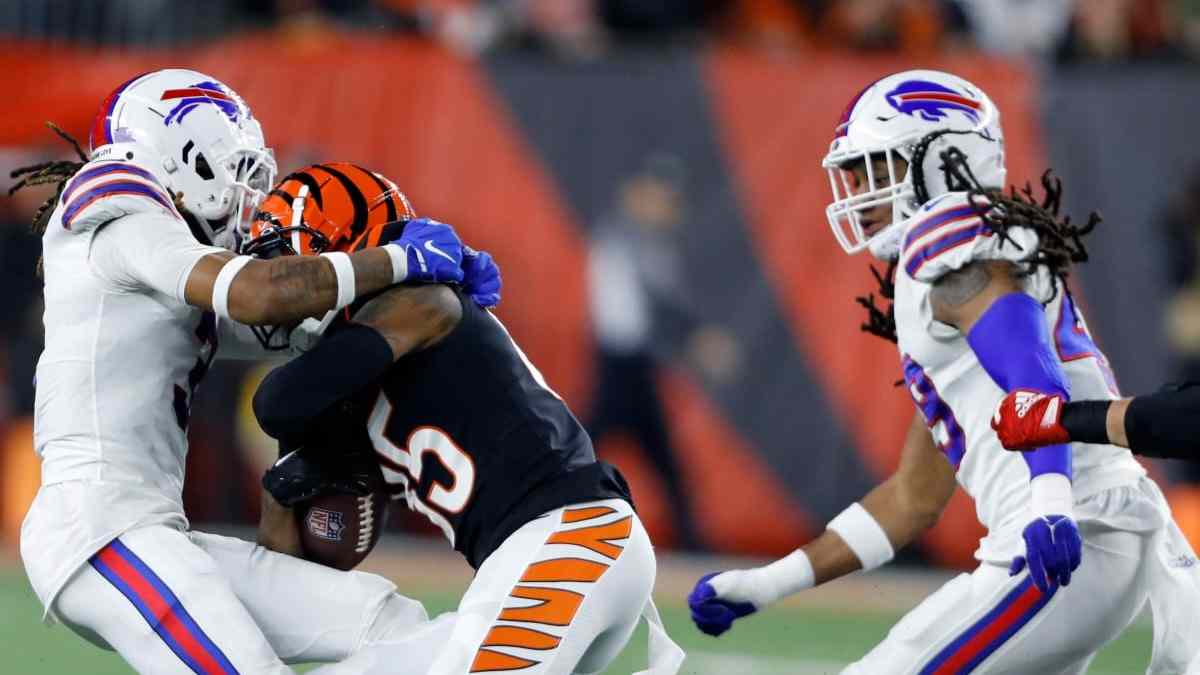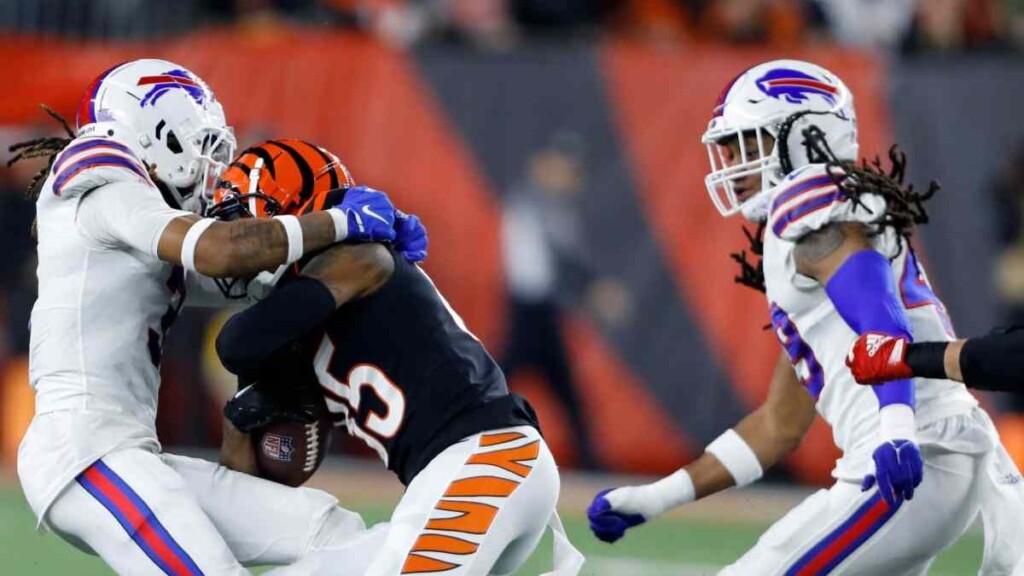 President Biden further stated, "Look, the idea that you're going to have—you've got guys that are 6'8, 340 pounds". "If you hit somebody—and that's not what happened here, but I just think it's—I don't know how you avoid it."
Damar Hamlin has not crossed the safety line yet. He's still in a critical condition but has shown signs of little improvement, according to several reports. Though the league is doing everything to minimize damages and injuries to players, the question of safety has once again haunted the sport.
There's always a sense of danger whenever colliding and tackling are happening on the field. Players breaking legs, suffering an ACL tear, and concussions are often in the headlines. Unfortunately, Hamlin's accident is vastly different.
While some of Bill's fans took to social media to slam Higgins, Hamlin's father requested the public to stop putting Higgins on the critic's door. Jordon Rooney, Hamlin's marketing representative, and friend spoke with Bills reporter Rachel Hopmayer on Wednesday.
Rooney stated that Hamlin's family is "frustrated" and "mad" as the public goes on accusing Tee Higgins of the incident. Rooney commented about the online accusations, noting, "This isn't supporting Damar". "If you think you're supporting Damar by bashing Tee, you're not supporting Damar."
According to Outsider.com, Bills recently released a statement on Hamlin's condition noting, "Damar remains in the ICU in critical condition with signs of improvement noted yesterday and overnight. He is expected to remain under intensive care as his health care team continues to monitor and treat him."
In case you missed it:
Damar Hamlin's father calls for a STOP to criticisms of Tee Higgins for his son's unfortunate injury
"I shouldn't be coaching this game," Bengals coach Zac Taylor reveals Sean McDermott's words after Damar Hamlin collapse