Last month, the former NFL first-round pick Michael Oher sued Sean and Leigh Anne Tuohy after he learned he was under a conservatorship with the Tuohys instead of being adopted. And now, a judge has finally terminated the former Baltimore Ravens offensive tackle's conservatorship with the Tuohy family and freed him.
Shelby County (Tennessee) Judge Kathleen Gomes "terminated" the conservatorship on Friday. "I cannot believe it got done," she said per reports. In Tennessee, a conservatorship is usually done for people with a medical condition or disabilities and it removes power from a person to make a decision for themselves.
The former Ravens offensive lineman Michael Oher sued the Tuohys last month after finding out earlier this year he had entered a conservatorship with the Tuohys when he was a teenager, which gave the family control over Oher's finances. Oher also said the Tuohy family swindled him out of profits from the Academy Award-winning movie The Blind Side, which is based on Michael Oher's story.
"The lie of Michael's adoption is one upon which Co-Conservators Leigh Anne Tuohy and Sean Tuohy have enriched themselves at the expense of their Ward, the undersigned Michael Oher," Oher's suit said, per ESPN.
On the other hand, the Tuohys said that they never intended to adopt Michael Oher and the conservatorship was done in 2004 to make sure that Oher would be able to attend college. Sean and Leigh Anne Tuohy also said Oher received a one-fifth cut of the profits from "The Blind Side" movie, the same as what every member of the Tuohy family received.
Oher found out about the conservatorship earlier this year in February and filed the lawsuit last month. And now, a judge has ended his conservatorship, freeing him from the control of the Tuohy family.
Related:Michael Irvin demands a championship from Micah Parsons before being compared to Lawrence Taylor
Michael Oher had an 8-year career in the NFL
After drawing up a conservatorship back in 2004 with the Tuohy family, Michael Oher went on to play college football as a left tackle for Ole Miss Rebels, which was the alma mater of Sean and Leigh Anne Tuohy.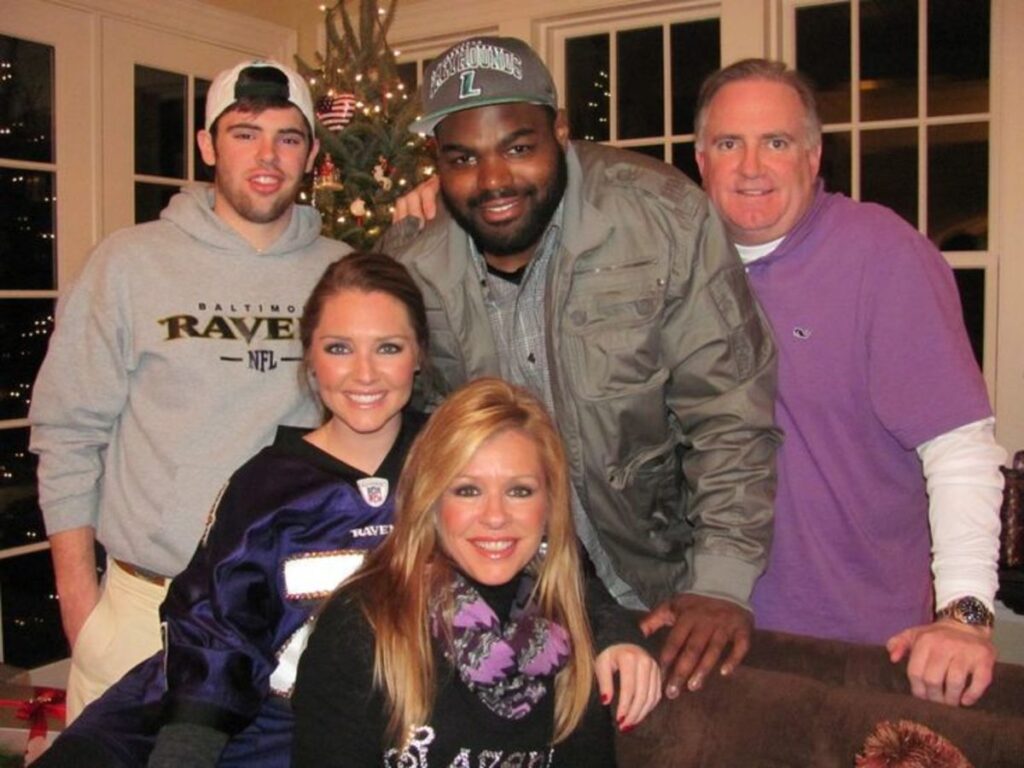 Later, Oher went on to have a great great run in the NFL. He was drafted in the first round of the 2009 NFL Draft by the Baltimore Ravens. Oher won a Super Bowl with the Ravens in his fourth season in the league.
Michael Oher played in the NFL as an offensive lineman for 8 years with the Ravens, Tennessee Titans, and the Carolina Panthers. He retired from the league back in 2017 after he failed a physical with the Panthers.
In case you missed it:
Follow FirstSportz on WhatsApp Channel