Justin Fields is not having a good time as a Chicago Bear this season. He came into the season with a lot of expectations after some great offseason signings to help him reach that next level. That hasn't been the case; the Bears have started the season 0-2, and Fields hasn't looked comfortable in both losses.
The Bears started their season with a loss to their division rival, the Green Bay Packers. Fields was thoroughly outplayed by the Packers' QB, Jordan Love. In the Bears' second game of the season against the Tampa Bay Buccaneers, Fields completed only 16 of his 29 passes for 211 yards. He threw two interceptions on the day to go with one touchdown. However, he received a lot of criticism for one particular play that resulted in a sack.
During the play, Fields had a couple of his receivers open down the field. However, he decided to run with the ball and took a sack instead of throwing the football. The play garnered a lot of scrutiny and criticism from NFL Twitter, as one fan called it the 'worst decision ever from a QB.' Some fans questioned Fields' field vision after the play.
Sharing a wide spectrum of reactions online, here's what fans have to say:
The Bears lost the game 27-17. They will now visit Arrowhead Stadium to play the defending Super Bowl champions, the Kansas City Chiefs. It will be a tough matchup for the Bears, and there is a good chance that they will start the season 0-3. Fields will have to be better for them to have a chance against the mighty Chiefs.
Related: Michael Irvin believes the Cowboys are the 'best' team in the NFL right now following their victory over Zach Wilson's Jets
Dan Orlovsky says there are two possibilities causing Justin Fields' regression
Justin Fields had a poor game against the Tampa Bay Buccaneers on Sunday. He had two interceptions and did not look comfortable whatsoever in the Chicago Bears offense. Former NFL quarterback and current analyst Dan Orlovsky believes that there are two possibilities for Fields' regression.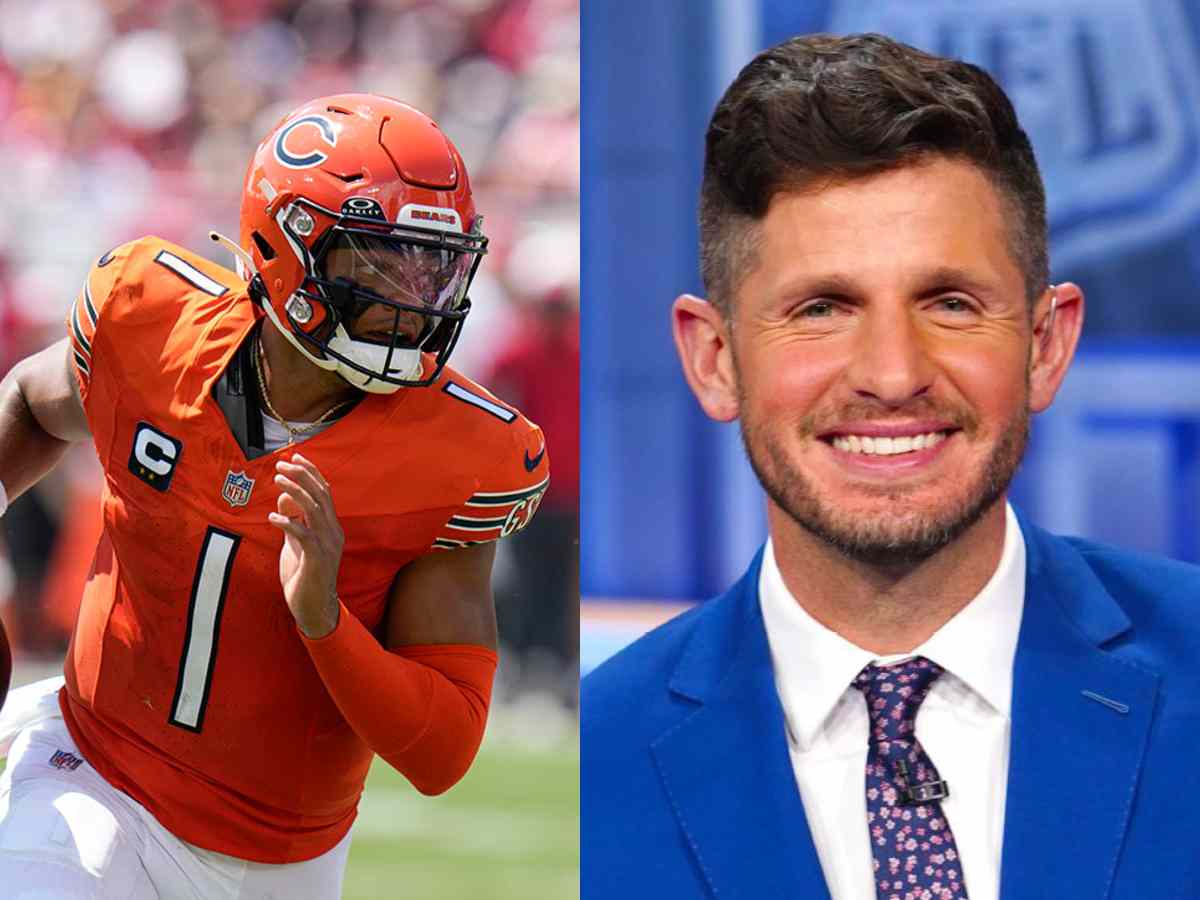 "Justin, right now, looks like one of two things," Orlovsky said while appearing on the Pat McAfee show. "He either can't see the field and can't read defenses. Or, he has absolutely zero trust and belief in what he's looking at. When you watch him drop, he's thinking while he's dropping. He's being reactive rather than proactive. You can watch it with his feet. There are too many examples of that"
Fields will have to figure out how he can improve as soon as possible. The Bears will be looking forward to a long season if he fails to do so. They visit Kansas City next Sunday to play the reigning Super Bowl champions, the Kansas City Chiefs.
In case you missed it:
Do follow us on: Facebook | Instagram | Twitter | WhatsApp