The Dallas Cowboys came into the 2023 NFL season with a lot of expectations. And it is safe to say that they have not hampered that reputation. Kicking off the season with a victory against the New York Giants in Week 1, they won their second game of the season against the New York Jets 30-10. Meanwhile, Fox Sports analyst, Michael Irvin, on the latest edition of the Undisputed Show, said that his former team is the best team in the NFL right now.
Irvin said, "All of these questions we had about Tony Pollard being able to carry the load. He had 32 touches for over 109 scrimmage yards on this historically great defense." He also talked about Ceedee Lamb having a great game and said that Lamb had one of the best games of his life against a historically great defense of the Jets.
Finally, Irvin concluded by saying, "Cowboys clearly look like the best team in the NFL." He also acknowledged his former team's offensive greatness against a defensively sound opposition. Irvin praised Dak Prescott in particular saying that he threw for 225 yards. Meanwhile, Prescott also threw for two touchdowns and, more importantly, has already started the season with zero interceptions.
The Cowboys have the best defense in the NFL right now, thanks in most part to one of the best defensemen in the league in LB Micah Parsons. They also have two elite shutdown corners, Stephon Gilmore and Trevon Diggs. They will hope to continue this winning streak against the Arizona Cardinals team that's considered to have the worst overall roster in the league.
Also Read: Micah Parsons delivers a SAVAGE 'one-word' response enough to roast Zach Wilson's Jets after the Cowboys' Week 2 win
Michael Irvin returns to NFL Network on Sunday
Michael Irvin made a return to NFL Network after being suspended in February. A woman accused Irvin of improper behavior at a hotel she worked at during last year's Super Bowl. He settled his case with the Marriott International and the woman.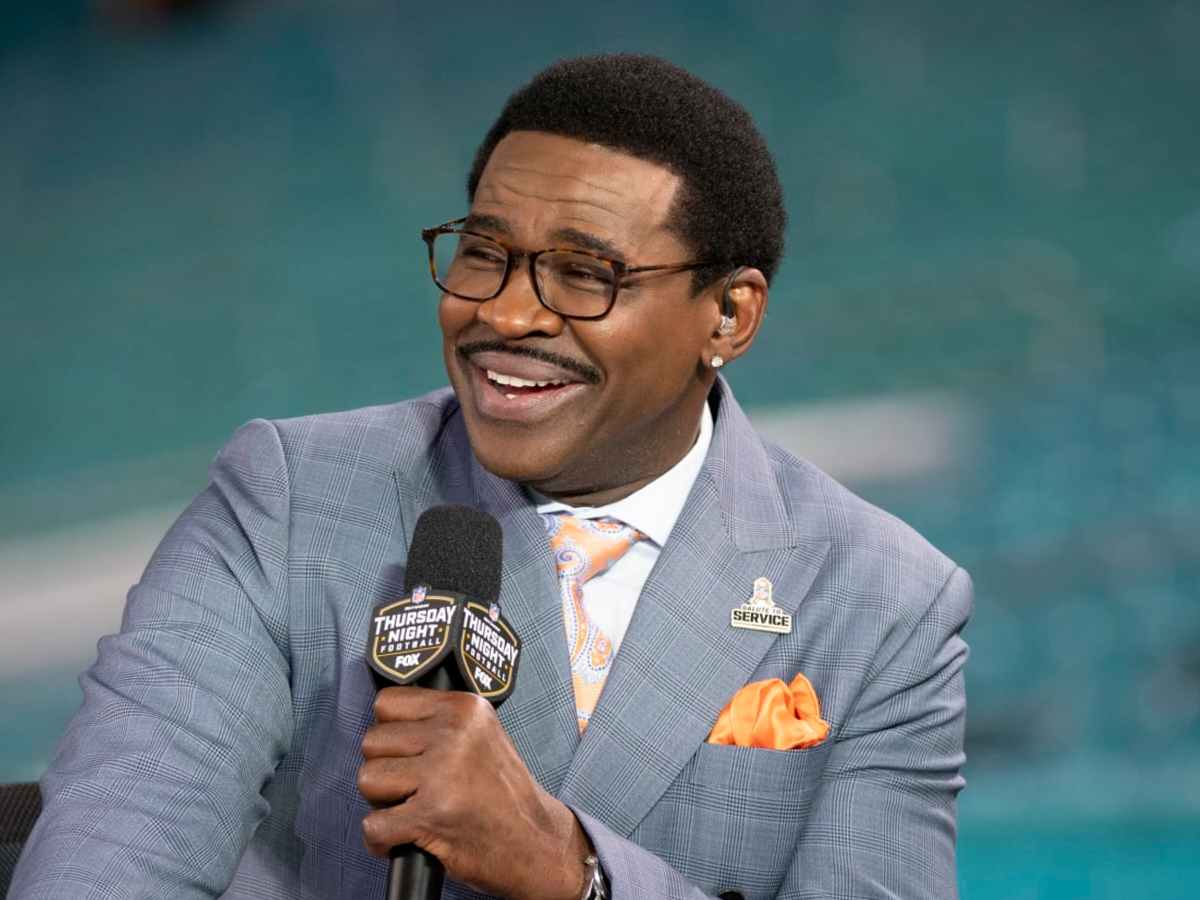 According to The Dallas Morning News, the Hall of Fame receiver settled his $100 million case. The operating company of the NFL Network, NFL Media reinstated Irvin once the lawsuit was settled. His suspension saw him miss the Super Bowl and the 2023 NFL Draft.
Irvin played in the NFL for 12 seasons, all with the Dallas Cowboys. He was nicknamed "Playmaker" for his ability to make plays in key moments. Irvin won three Super Bowls with the Cowboys and was inducted into the Pro Football Hall of Fame in 2007.
In case you missed: