Tom Brady isn't undefeated against the Dallas Cowboys anymore. The Cowboys mercilessly shoutout Brady and the Bucs' offense and registered an easy 31-14 win over them on Monday Night Football.
Everything went just right for the Cowboys. Every play they made was executed without any interference from the Bucs' defense. Micah Parsons and the defense did a great job of containing the 7x Super Bowl Champion and breaking over 10 of his passes in the entire game.
Brady looked a little green and was unable to find any open receiver to make plays. The Bucs quarterback had zero interceptions in the redzone in the postseason since 2019 until he threw one last night. All in all, it wasn't the Brady fans all know and love that come back from a 25-point deficit in Super Bowl LI and countless such instances that played in the wild-card game.
Related: "How 'bout them COWBOYS!" – Dallas fans on cloud nine after their team demolishes Tom Brady-led Buccaneers to secure first playoff win in three years
Tom Brady didn't score a single point in the first half of the game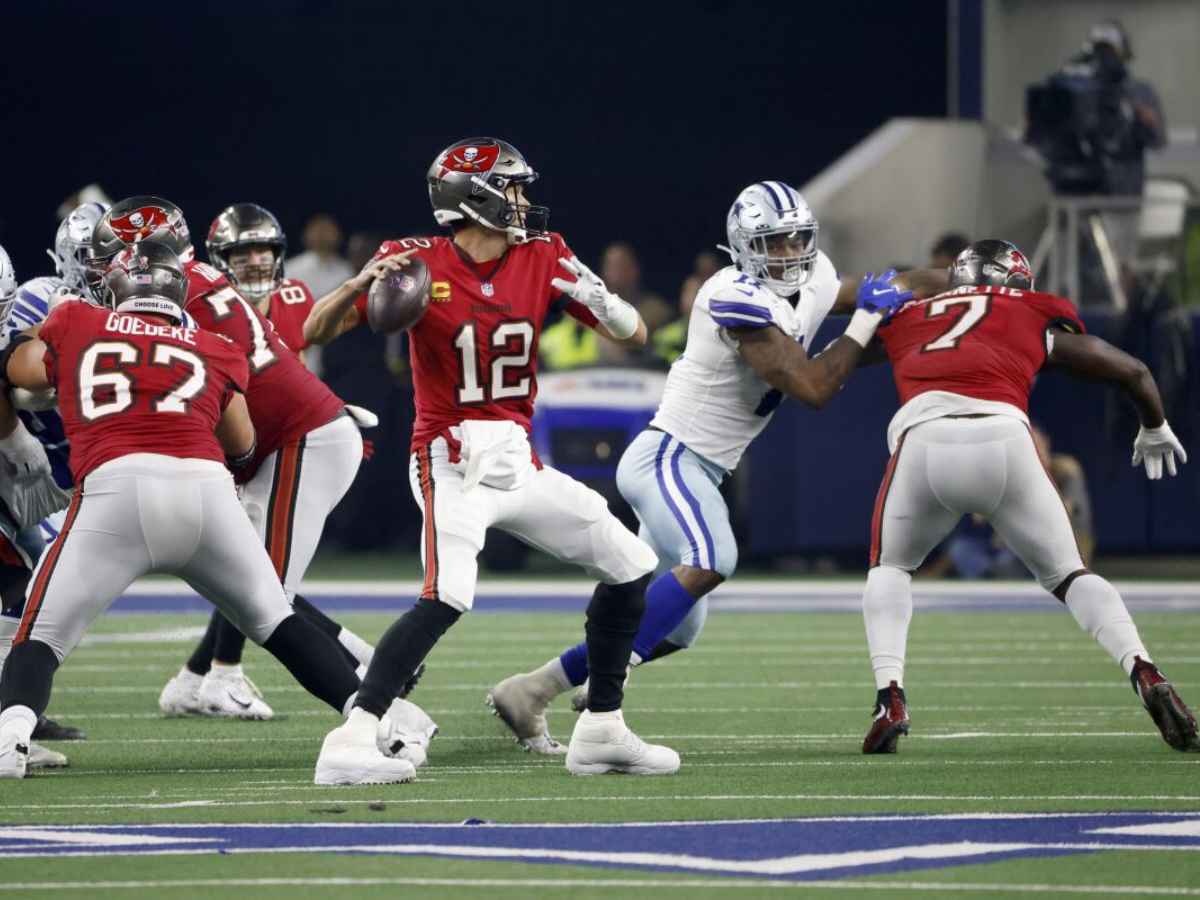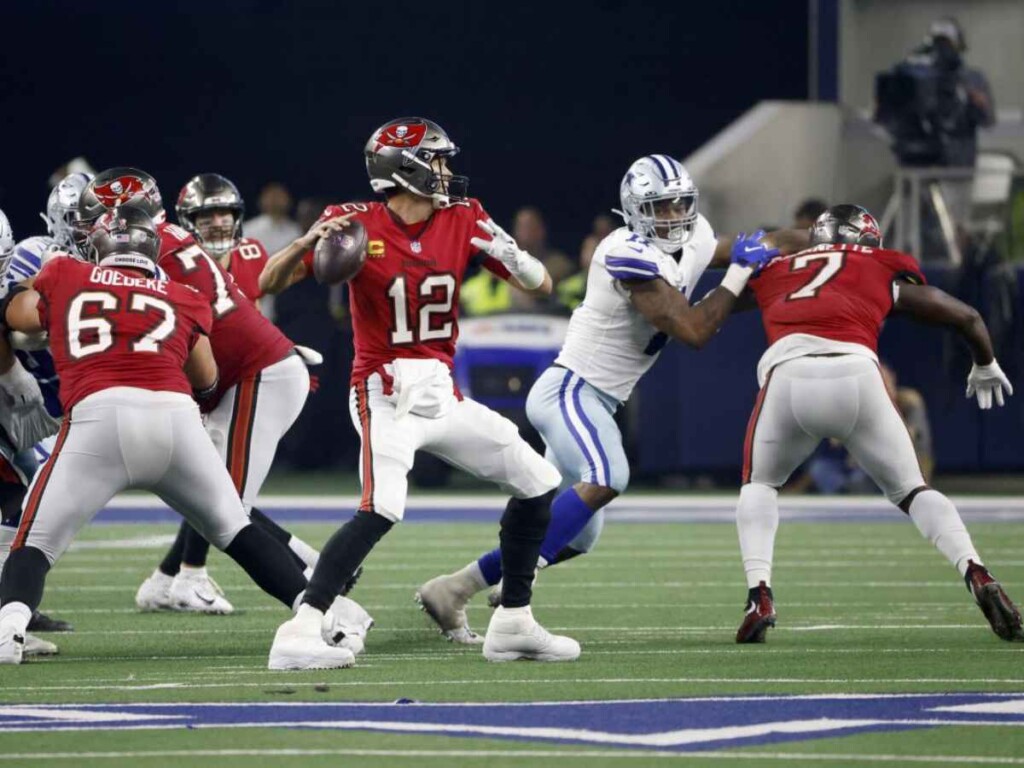 Critics and fans all around the league were surprised at Tom Brady and the Buccaneers' performance. After Week 18's shameful defeat, almost everyone knew that the Dallas Cowboys couldn't defeat Brady even in their wildest dreams. But just the opposite happened and it was the 45-year-old who played like a below-than-average quarterback with a defense that couldn't even cover receivers the entire game.
Popular NFL analyst Nick Wright was truly shocked after seeing Brady's performance against the Cowboys. "Tom Brady with some true Mac Jones level BS here," Wright tweeted with a clip of Brady sliding in with his spikes trying to stop Cowboys safety Malik Hooker who picked up a fumble off of Chris Godwin. He was given a red card after the VAR review. It really was unlike Brady to play as he did like a rookie or as Wright put it 'Mac Jones-level BS.'
Mac Jones, the 15th overall pick of the 2021 NFL draft had a substandard season this season. He was consistently bad and was too emotional at times which got him fined as well. This is exactly how Tom Brady was last night. He was constantly shouting at the refs asking for penalties at every play and quite honestly, playing like a rookie. He completed only 35 of his 66 passing attempts for 351 yards, 2 touchdowns, and 1 interception.
Granted that the Cowboys' defense was top-notch, it wasn't anything different from what Brady has faced in his 23-year-long career in the NFL. He has been in situations worse than last night and came out victorious on the other end against some of the top defenses on the teams. Anyone would expect a clean and easy win from someone with Brady's resume.
Well, sometimes even the GOAT is bested! The Buccaneers will go home and the Cowboys will travel to San Francisco to face the 49ers. Now that Brady's a free agent what he does next will be the hot topic for the offseason.
Do follow us on: Facebook | Instagram | Twitter
Related: Aaron Rodgers reveals the status of his SECRET 'casual' relationship with Bucks' heiress Mallory Edens
Related: WATCH: "I hope I gave it back to you," Tom Brady abruptly ends his press conference with a 'thank you' note strongly hinting at retirement from the sport