Tampa Bay Buccaneers quarterback Tom Brady has been absent from the Bucs camp since the Bucs announced last week that he would be taking time away from the team to "deal with personal things" and would not return until after the team's second preseason match against the Tennessee Titans on August 20. 
The reason for Tom Brady's absence has been speculated ever since it was announced by the Bucs. Many theories have run their course from his mother's ailing mother to an impending divorce from his Supermodel wife Gisele Bündchen. But the latest theory shared by a Reddit user takes the cake. It is the wildest theory around and the argument put forward by the user is quite convincing.
Also Read: "Tom Brady's marriage in rough waters": The REAL reason the GOAT took some personal time away from the Buccaneers
Tom Brady on the Masked Singer per Reddit user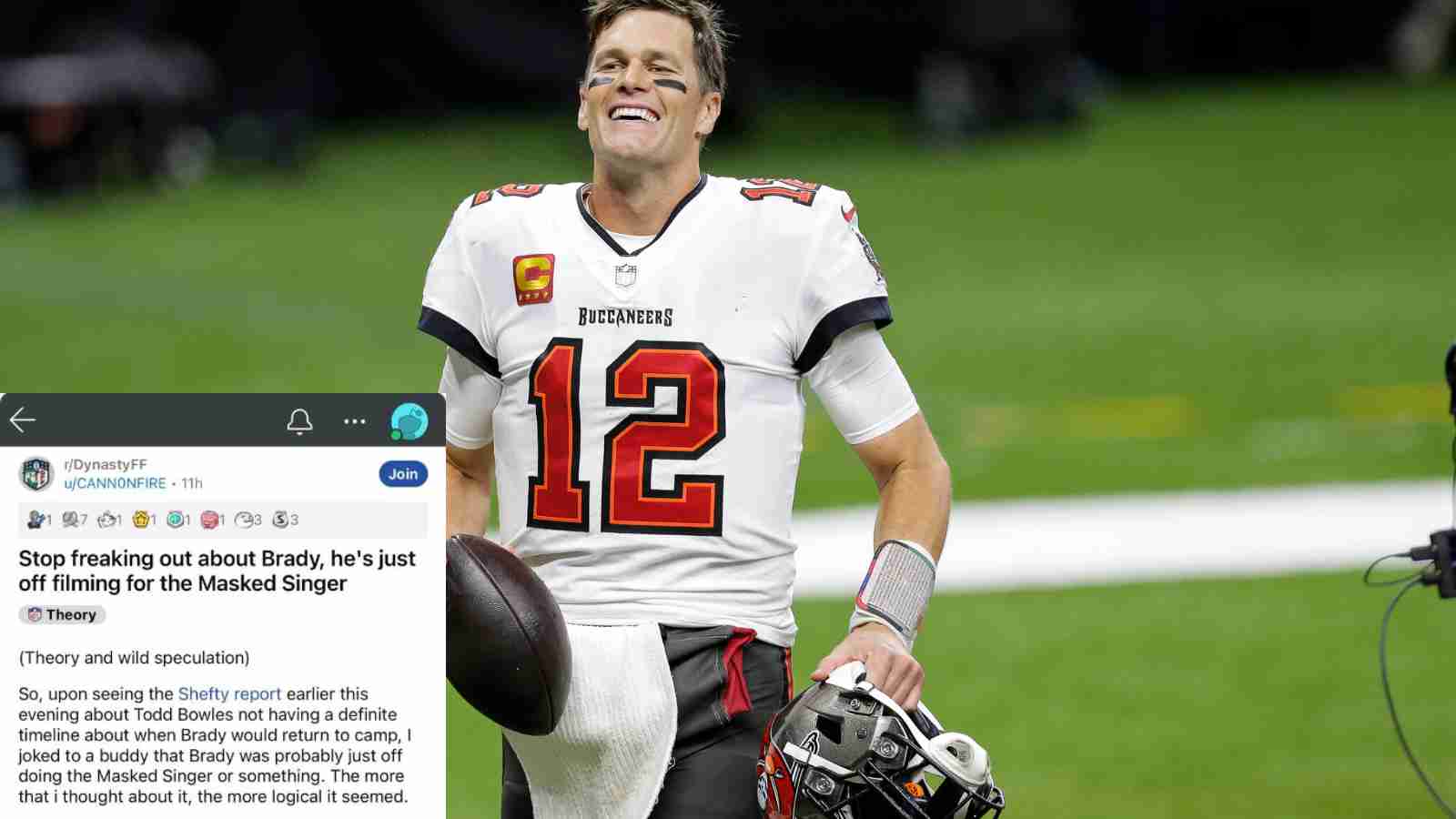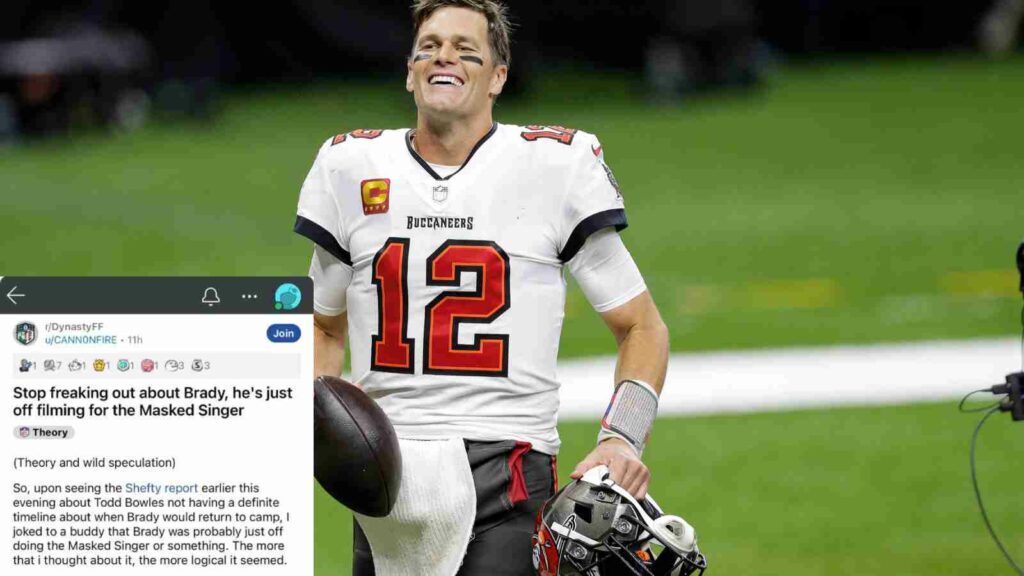 As per Reddit user CANN0NFIRE, the Buccaneers faithful have nothing to worry about regarding Brady's absence as the 7 time Super Bowl champion is just trying to win another trophy this offseason in the form of the Masked Singer trophy. Brady may be following in the footsteps of one of his closest friends and former teammate Rob Gronkowski.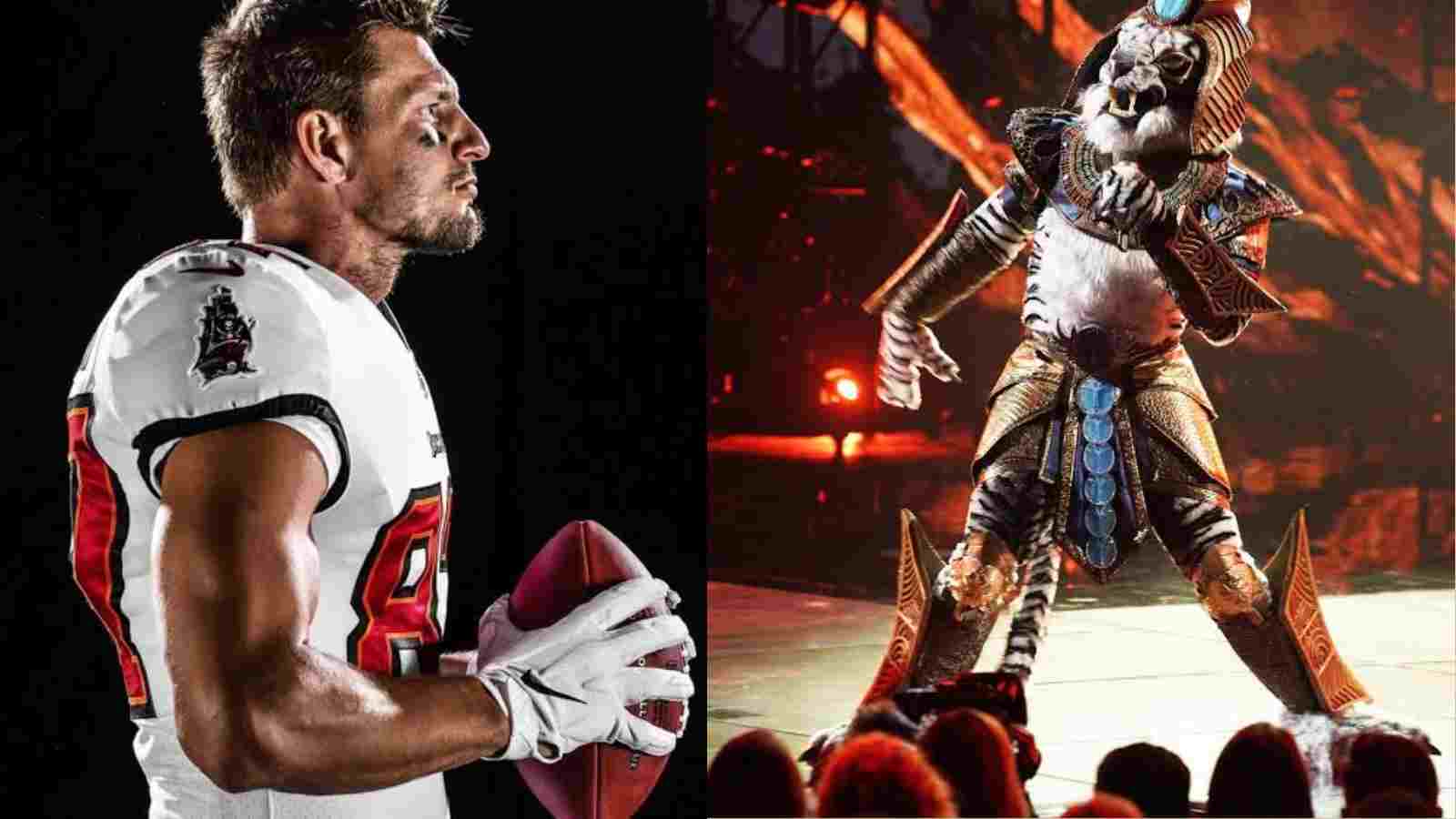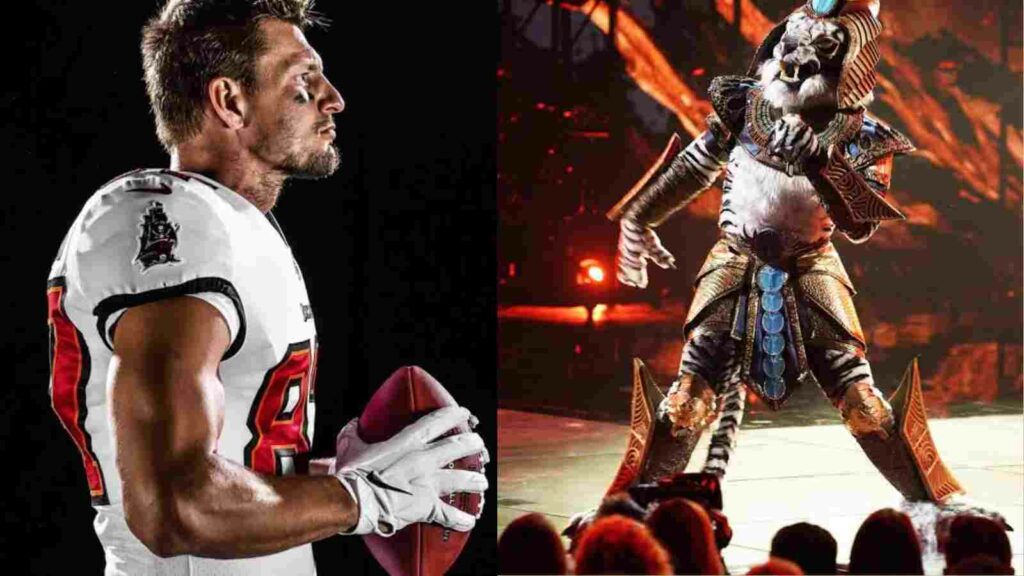 The Reddit post that's gone viral listed out many arguments to support the wild theory- 1. Brady after retiring earlier signed a 10-year, $375 million deal with Fox Sports as an NFL analyst and the Masked Singer airs on FOX a channel owned by the same parent company. 2. The schedule of Brady's absence fits with the reality show's filming schedule.
The internet ran with the theory-
The theory is wild for sure but it sure would be fun if it's true, as the world will find out whether the man who's got almost everything anyone can dream of has some decent bars or not.
Do follow us on: Google News | Facebook | Instagram | Twitter
Also Read: "Piss Poor PR," Mike Florio blasts Buccaneers for Tom Brady's strange PR exercise
Also Read: "Tom Brady looks miserable": NFL insider makes a SHOCKING revelation about the Tampa Bay QB