The Philadelphia Eagles led by Jalen Hurts shocked everyone last season by winning 14 games in the regular season and clinching the No.1 seed in NFC. And now, the Eagles have strengthened their roster by adding elite talents in the 2023 off-season but ESPN analyst Robert Griffin III believes the Eagles won't be able to repeat the same regular season success as last year.
During a recent episode of the ESPN show NFL Live, the former Washington Commanders quarterback Robert Griffin III shared the hot take. He said that despite getting better in the off-season, the Eagles won't enjoy a similar kind of success as the 2022 season.
"They lost both coordinators, they also lost both starting safeties and Javon Hargrave at front. So, for one of the top teams in the league last year they lost more talents than any other top team. But I will say this the Eagles on paper are better this year than they were last year," said Griffin.
"I don't how the Eagles did it, I don't know how Howie Roseman got it done but they are a better team. I just don't think they will win 14 games this year because how difficult their schedule is," claimed Griffin.
According to multiple reports, the Eagles have the toughest schedule in the 2023 NFL season among all teams. So, the former Pro Bowl QB does have a point and it would certainly be difficult for the Eagles to win 14 out of their 17 games this season. Besides, Griffin went on to claim, the Eagles are still contenders to win the Super Bowl, but he just doesn't see them winning 14 games.
Related: "I'm confused," Tyreek Hill takes a HILARIOUS dig at Micah Parsons over his motivational post as the duo engage in a Twitter banter
Will Jalen Hurts lead the Eagles to the Super Bowl again in 2023?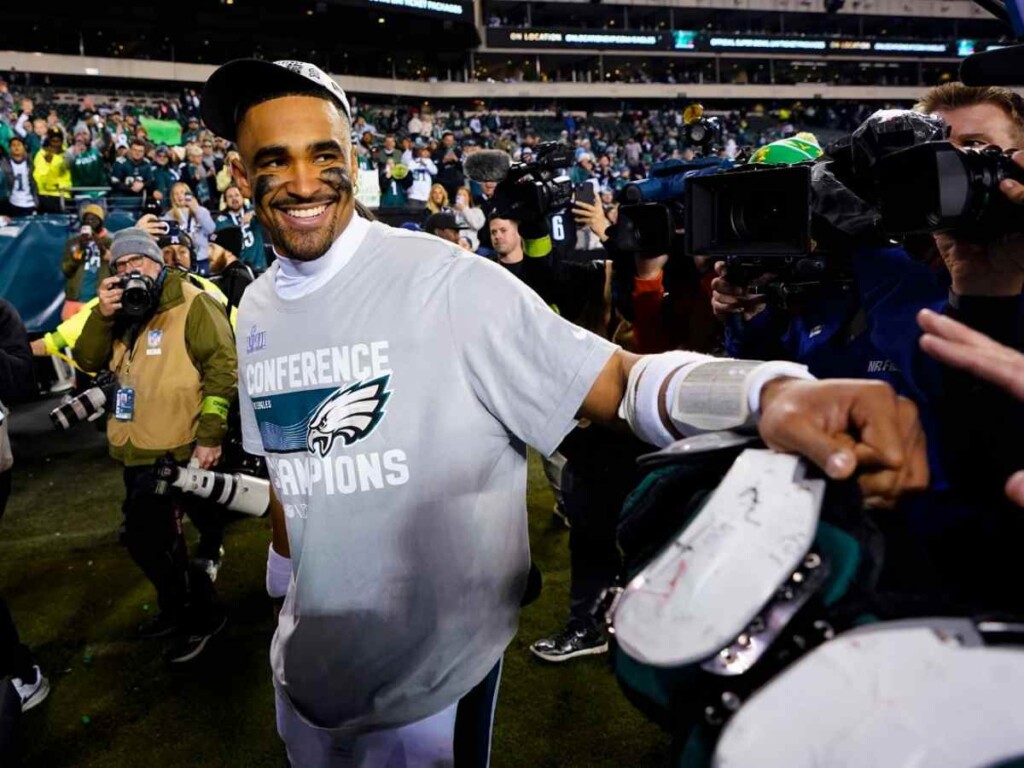 The Eagles have got a lot better in the off-season despite losing some of their premium position players. The defending NFC Champions have added some elite talent in the 2023 NFL Draft who can all start day 1 in the league.
Furthermore, they also added 2-star runnings as they traded with the Detroit Lions to acquire D'Andre Swift and signed the former Seattle Seahawks running back Rashaad Penny. Those two will thrive behind the solid offensive line in Philadelphia.
With talents all across the field and a lack of competition in the NFC, the Eagles under their Pro Bowl quarterback Jalen Hurts certainly have a shot at making it to the Super Bowl for the second consecutive year.
Do follow us on: Facebook | Instagram | Twitter
In case you missed it!