The New York Jets head coach Robert Saleh has been receiving heavy criticism for sticking with Zach Wilson as their starting quarterback despite his horrible outings in the season so far. Many experts and even the Jets legend Joe Namath have been very open and harsh in their criticism about Saleh 'coddling' Wilson. But now, the Jets head coach is facing a more serious issue as he could reportedly lose his locker room just because of his support to the 3rd-year signal caller Wilson.
On his podcast Flight Deck, ESPN reporter Rich Cimini reported that the third-year head coach Saleh's decision to stick with Zach Wilson might end up leading to an implosion in New York's locker room.
"Saleh is coming off as a Zach apologist, and that doesn't play well in the locker room," Cimini said on his podcast. "The defense, in particular, is not happy. This defense knows that if any other player were performing his job the way Wilson is performing his, that player would be benched. Trust me, there's tension in that locker room."
Cimini added that Wilson's horrific performances in the first three weeks have been a hot topic in New York's locker room. He feels that the Jets offense too is getting tired of Wilson letting them down.
"I get the sense, from what I've seen on the sideline and from what I'm hearing, that this team could be ready to implode, offense, too," Cimini said about Wilson losing the support of his team.
In the first three games, Wilson has thrown 2 touchdowns and 4 interceptions with an ugly completion percentage of 52.4 percent. Still, the Jets defense has managed to keep their games close. If Robert Saleh keeps starting Wilson despite his horrible outings, the locker room might end up imploding.
Related:Mac Jones won't be suspended despite viciously hitting Sauce Gardner, claims there wasn't 'anything' intentional
Demand for Zach Wilson to be replaced increases for the Jets to have a chance
The Jets entered the 2023 season with so much optimism after the work they did in the off-season. The New York-based football team already had one of the top 5 defenses in the league and they went out and got the veteran quarterback Aaron Rodgers to lead them in 2023.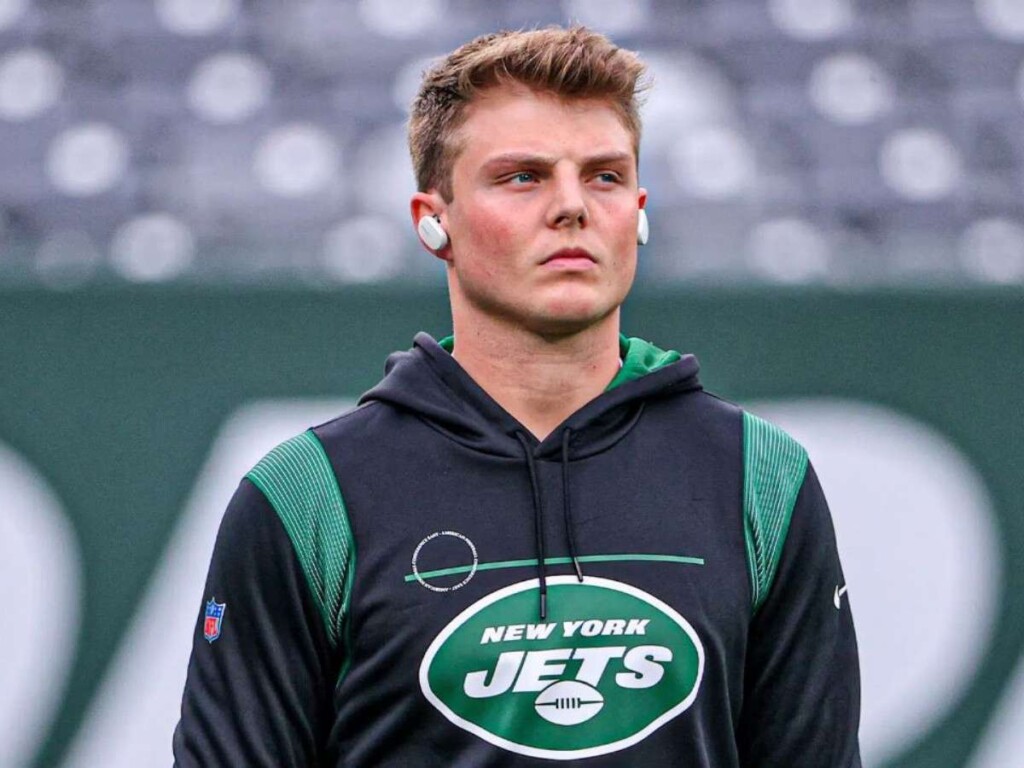 However, the Jets' optimism shattered when Rodgers went down with an injury in their drive of the ongoing season. As a result, the Jets ended up starting their former second-overall pick Zach Wilson, and have been paying the price for it.
The Jets have too much talent on the roster to finish the season 8-9 or 7-10. So, Robert Saleh should be exploring other available options at the quarterback position and bench Wilson again as soon as possible if they want to compete for the Super Bowl.
In case you missed it:
Do follow us on: Facebook | Instagram | Twitter
Follow FirstSportz on WhatsApp Channel