The Washington Commanders' head coach Ron Rivera addressed the issues about the team in the ongoing season. In a conversation with The Athletic, the HC discussed how the team has failed to convert the chances that they got. He noted that the team is working on it and will solve the issue.
Well, it's a low point, that's for sure--Any time you got an opportunity to win a football game, and you put up the numbers that we did, you got a chance — but you got to convert.

Rivera via Ben Standig of The Athletic (H/T: NBC Sports)
The conversation came against the backdrop of the Commanders-New York Giants game of Week 11. The Commanders lost the game 19-31 despite covering 403 yards on the turf, as compared to Giants 292. They had a few chances but failed to capitalize on them.
The game marked a significant difference between the two quarterbacks. It was an encounter between Sam Howell and Tommy DeVito. With three touchdowns for 246 yards, DeVito emerged as victorious while Howell threw three interceptions that cost the Commanders a lot.
It was the seventh loss in nine games for the Commanders while the Giants finally won their third in 11. The late wins can boost their confidence for the next season.
The head coach also suggested that there are a few things that the team needs to improve and they will take care of it. However, there is not a lot to take care of as the season is already over for them. Post-season hopes have gone.
Will the Commanders sack Ron Rivera?
With growing frustration among the fans, a pertinent question is hitting the air about whether the management will sack the head coach. No official statement has been made yet though, but the speculations are rising high.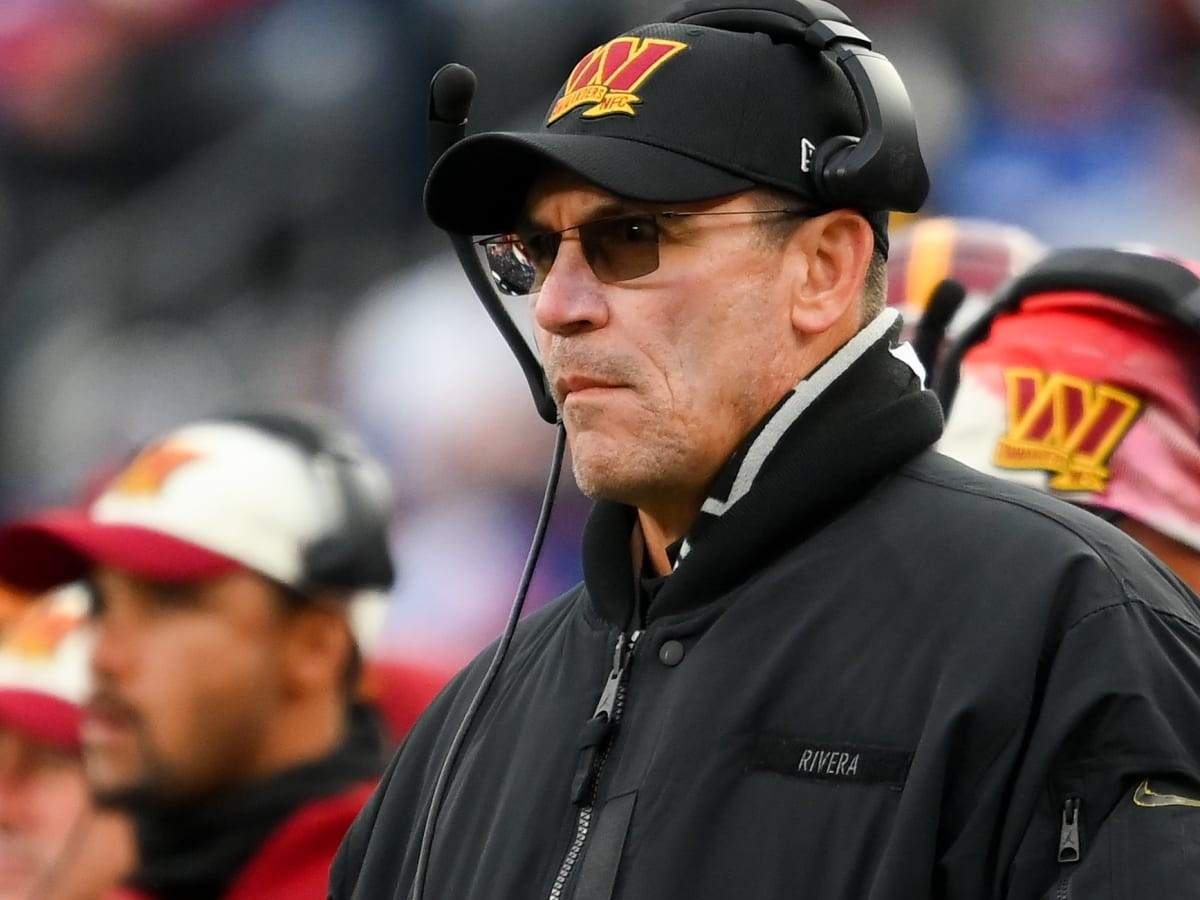 However, Rivera is comfortable and confident with the job that he has and is not thinking about the owner Josh Harris' decision. He believes that he has provided enough for a team that was going through a turbulent period and is confident that his owner will have confidence in him.
Does that make my job security shaky? It could--I have no idea what Mr. Harris is going to do. The truth is, it's the nature of the game. I get it. If it happens, it happens. If I stay, I stay. Until then we will continue to work. 
It is to be seen how the HC performs if he stays on his designation in the coming games.
In case you missed it: