Jalen Hurts is currently the second highest-paid player in the league's history. Not only that, but he is also one of the best players around while being just 24 years old. Hurts has shown lots of potential and his performance last season was exceptional.
The 24-year-old QB led his team, the Philadelphia Eagles, to the Super Bowl. However, they lost to the Kansas City Chiefs' side that had dominated the whole season.
Still, it didn't stop people from recognizing Hurts' potential and all this newfound respect led to him signing a new deal. Hurts is represented by sports agent Nicole Lynn and both of them were signed by rapper Lil Wayne's sports agency.
However, both Hurts and Lynn have decided to leave the agency due to a picture that has suddenly surfaced. Wayne recently posted a picture with former President Donald Trump. Both Wayne and Trump are standing next to each other while the former President shows a thumbs up.
Skip Bayless firmly believes that the picture is vital to both Hurts and Lynn leaving the sports agency. Lynn strongly feels and identifies with the Black community. Therefore she couldn't be associated with Donald Trump, known for his infamous statements during the inception of #BlackLivesMatter saga, in any way. On the other hand, it is expected that Jalen Hurts left the Young Money sports agency behind her exceptional agent.
Lil Wayne has been openly promoting Donald Trump as the next President of the country. This has put him out of favor with many people including Hurts and his agent Lynn.
Related: Jets fans RALLY behind Aaron Rodgers as he steps on the field training with the New York boys
Jalen Hurts' agent has joined the Klutch Sports group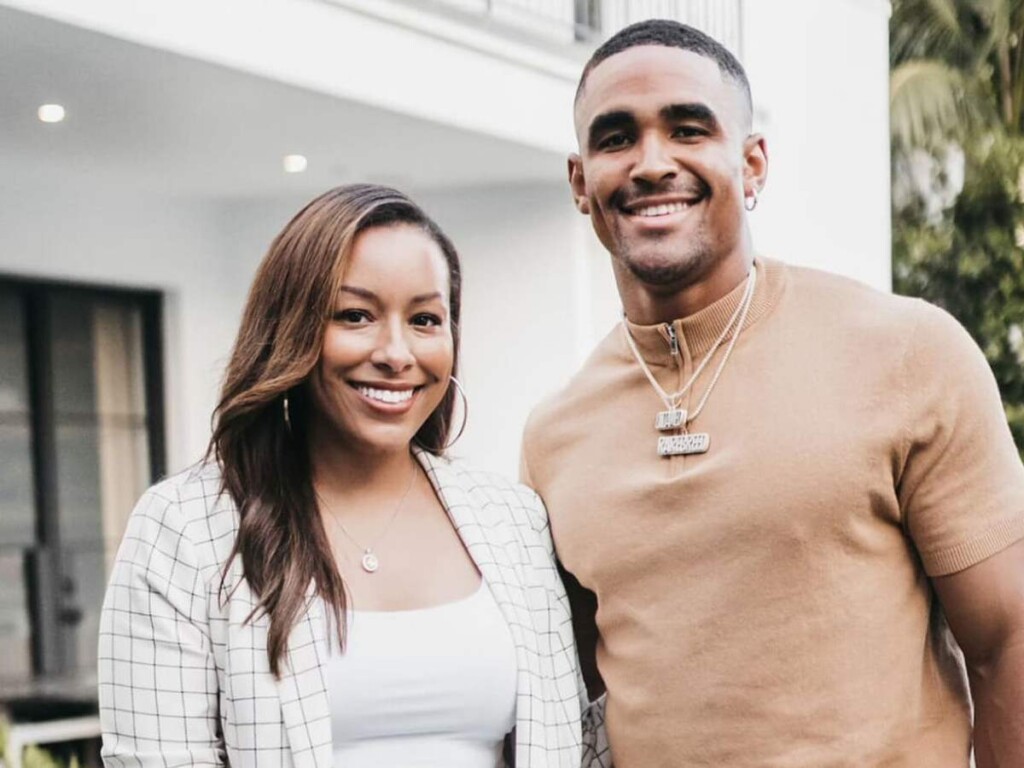 Nicole Lynn is currently one of the most desired sports agents in the country. The way she handled Jalen Hurts' negotiation is commendable and everyone wants to work with her.
After leaving Lil Wayne's agency, Lynn joined the Klutch Sports group where she will be working with a team for LeBron James. On the other hand, the Eagles QB is still without a sports agency.
Wayne's sports agency has taken a massive hit after the departure of Hurts. It is expected that many will follow the influential QB. However, these are just claims made by Skip Bayless and they can be entirely false. Nevertheless, the elections are bound to happen next year and many famous and prominent people will select sides to work with, including the NFL QB Jalen Hurts.
Do follow us on: Facebook | Instagram | Twitter
In case you missed it!