Lamar Jackson's situation with the Ravens has caught the eye of all the major media outlets. The Ravens QB most likely won't be available for the must-win playoff game against the Bengals during the weekend.
This creates a lot of controversies regarding the future of the 26-year-old with the Ravens. Jackson has yet to sign a contract with the team and will most likely be franchise-tagged or become a free agent next season.
The Ravens' QB's contract dispute has been going on since the preseason as he still hasn't signed a lucrative deal yet, which he truly needs. Jackson suffered a gruesome knee injury that put him out of action for the latter half of the season.
However, the fans thought that the prolific QB would be back for the much-awaited Wild-Card playoff showdown between two AFC giants, the Bengals and the Ravens. Although, new reports suggest that Jackson won't play for the game and injury isn't the only issue, according to Skip Bayless.
Bayless recently featured on the Undisputed and spoke extensively about Jackson's injury and his initial contract dispute. The NFL analyst believes that the Ravens are at fault for not tying the QB down with a new contract and now he is making them pay.
"If Lamar wanted to play for his team this weekend, he would. If he had been paid, he'd be out there. He quit on them because they quit on him," Skip Bayless stated on the Undisputed.
Read further: "Miracle before our eyes," Damar Hamlin discharged from the Buffalo hospital and will continue his rehabilitation at home
Skip Bayless believes Lamar Jackson would play if he wanted to regardless of the injury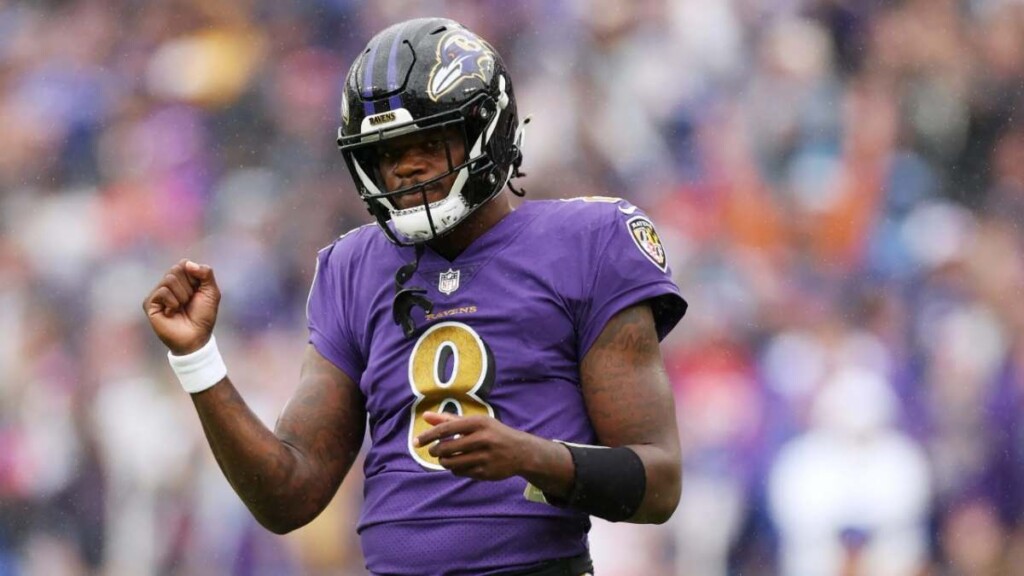 Skip Bayless supports Lamar Jackson to an extent for his decision to sit out the Bengals-Ravens AFC playoff game. However, Bayless also suggested that the Ravens QB would have played if his contract situation was figured out.
Jackson currently has no incentive to put himself through a straining situation and risk aggravating his injury for a team who hasn't even promised him a contract.
The Ravens QB is negotiating for his new contract without an agent, which is why it has taken so long. Jackson is also eyeing wages somewhere around the region of Cardinals' Kyler Murray's new $230 million contract.
However, all the recent drama of Lamar Jackson could also be a plot by the Ravens to catch the Bengals off-guard, as they won't have time to prepare for the prolific QB who can wreak havoc on their defense if playing.
Do follow us on: Facebook | Instagram | Twitter
Read Further:"Reminds me of TB12," Rob Gronkowski gives Joe Burrow the ULTIMATE compliment by comparing him to Tom Brady
Read Further: "It breaks my heart," Derek Carr bids adieu to the Raiders in a heartfelt letter after nine seasons