Organized team activities, or OTAs, have commenced across the NFL. All teams have their top players back practicing and getting their bodies back in shape after a well-deserved offseason. However, the Buffalo Bills are yet to have one of their top wideouts back on the field with the team. Stefon Diggs, the top receiver on the Bills, has yet to report to the team.
While there is no reason to assume that Stefon Diggs' absence from the team is due to his displeasure with the organization, an insider believes that there are concerns surrounding his absence from the off-season training camp. Digg has also been posting a bunch of cryptic posts on social media, which has added fuel to this speculation.
Stefon Diggs hates losing more than the average athlete. In the past, he has usually been the last individual to leave the field after his team loses a playoff game. Diggs is seen standing and just witnessing the opposition celebrate. Last season, things were no different when his image on the sidelines went viral following the Buffalo Bills' loss to the Cincinnati Bengals.
Related:DT Quinnen Williams and New York Jets etching towards agreement as per new report
The Buffalo Bills are not concerned about Stefon Diggs' absence from OTAs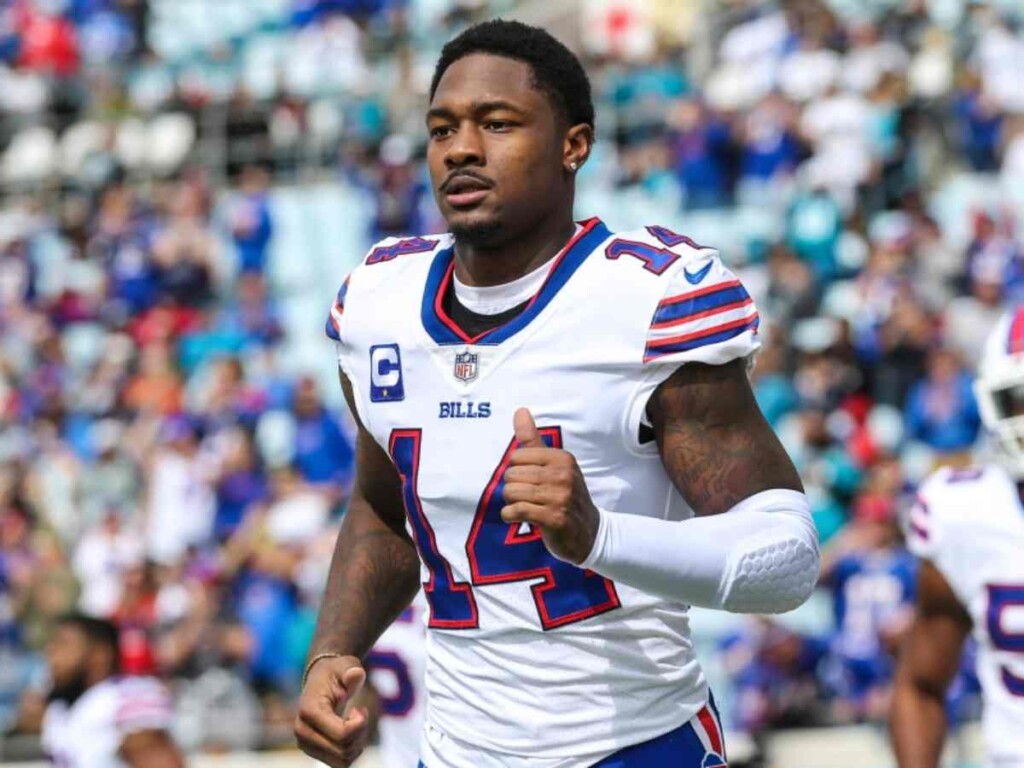 He was so frustrated that he attempted to leave the stadium before the entire team made it back to the locker room. He has also tweeted a bunch of cryptic messages, which leave fans wondering if he is not happy with the team that he is on. "Everybody knows wassup wit me… I stay out the way…and mind my business," are some tweets that stirred up concerns among fans.
Jay Skurski of Buffalo News is an insider who believes that Diggs's future with the team hangs in the balance until he returns. He wrote in his column that "Without him here to answer those questions, it's only natural that those concerns grow. Why, exactly, is he not here? Is it because he truly is unhappy with something in the organization? Only Diggs knows the answers to those questions at the moment."
How can the wideout put a formal end to all of this speculation? "He could put that speculation to bed by showing up to practice. All of this will be forgotten. If not, though, it will, justifiably in my mind, remain a slight concern," Skurski stated.
The Buffalo Bills organization is not concerned with the absence of their wideout. The team's GM Brandon Beane expressed his confidence that Diggs will be back in time. "I think we're in really good shape there and I know he'll at the right time get here and join and be ready to roll for the season."
This season should see Diggs carry a much lesser burden and pressure as the team has added wideouts Trent Sherfield and Deonte Harty and drafted a talented tight end in Dalton Kincaid. Ultimately, Buffalo needs to be able to come together and close out games in the postseason. Josh Allen will not be a concern; however, when he goes up against other top-tier QBs, he does tend to come up short.
Do follow us on: Facebook | Instagram | Twitter
In case you missed it!
Tags: Aaron DonaldJustin Jefferson