The Dallas Cowboys made a rather surprising move this offseason after the team announced that they are parting ways with running back Ezekiel Elliott, the star player the team drafted in the 2016 NFL Draft and groomed for nearly 8 years. Zeke made a mark from his first season in the NFL, he finished the year as the league's top rusher with 1,631 yards which was the 47th-best all-time and the third most for a rookie in league history.
His hot streak continued in the subsequent years and the Dallas Cowboys were convinced that Ezekiel Elliott is nothing short of a generational talent at the RB position. In 2019, the team offered him a six-year extension worth $90 million with $50 million of it guaranteed. However, while Zeke's contract pay went up, his performance began to dwindle as he ended up recording just one 1,000-yard season after that in 2021.
His performance became concerning for the Dallas Cowboys and this season, the team gave him a final chance to redeem himself but the running back was not able to do that. He finished with a career-low 876 yards on 231 attempts. The team took the decision to cut him and make Tony Pollard the RB1 for the team.

Related: Micah Parsons remorseless despite facing backlash for wearing 76ers jersey to NBA playoffs
Ezekiel Elliott could still make a return to the Dallas Cowboys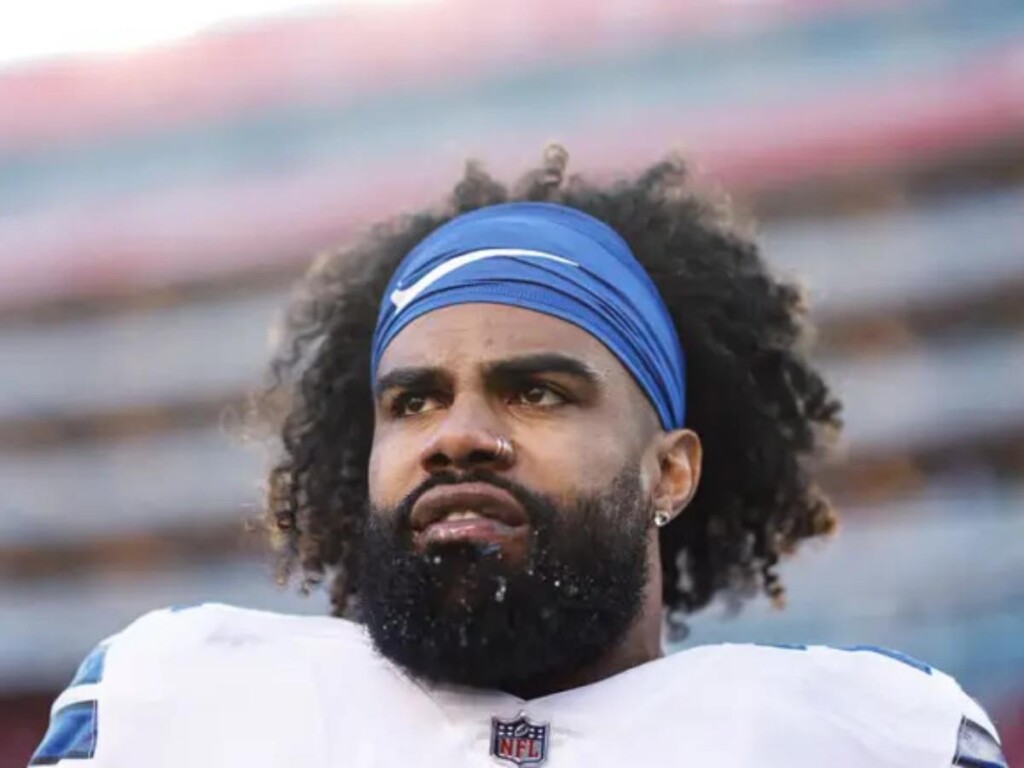 As per Jeremy Fowler of ESPN, the Tampa Bay Buccaneers could be the next destination for the running back who is looking to prove that he's still got it. However, Zeke may not be willing to sign with the team because Tampa is "looking for RB2 behind Rachaad White," and that may not sit well with him. After all, he has been a starter his whole career and now if he agrees to this condition, he may not get many carries and opportunities to redeem himself.
Fowler goes on to add that fans may not have witnessed the end of Zeke in a Cowboys uniform. The report indicates that a return to Dallas is also "still an option," but of course, it would entail the RB taking a significant pay cut and there is no guarantee that he will get to retain his role as the starter for the team as his teammate Tony Pollard had a great year last season.
While Zeke's options are limited, he may need to take a step back before taking two steps forward as he needs to prove himself this year. Elliott in his initial years was a treat to watch as he ran through defenses and brought hope and optimism in the eyes of Cowboy fans. Hopefully, he gets back to his old self and establishes himself as one of the top backs in the NFL.
Do follow us on: Facebook | Instagram | Twitter
In case you missed it!