Change is part of the business for a quarterback in the NFL. Quarterbacks get tossed around from one team to another if they aren't good enough. But this certainly wasn't the case for two superstars – Aaron Rodgers and Tom Brady.
Tom Brady played with the New England Patriots for 19 years and created a dynasty that is as unbreakable as Fort Knox but then moved on to Tampa Bay Buccaneers. Aaron Rodgers has been the signal-caller for the Green Bay Packers for 18 seasons and now it looks like he too is planning on leaving the only team he's ever known.
After failing to reach the playoffs, there is a big question mark on Rodgers' return to the Packers as well as football. While he is yet to give a statement, in his talks with Pat McAfee on his show, the 39-year-old quarterback said that he would be open to playing for teams other than the Packers if the opportunity presents itself.
Related: George Kittle Net Worth, Contract, NFL career, Endorsements, Girlfriend, House, and More
Aaron Rodgers played 18 seasons for the Green Bay Packers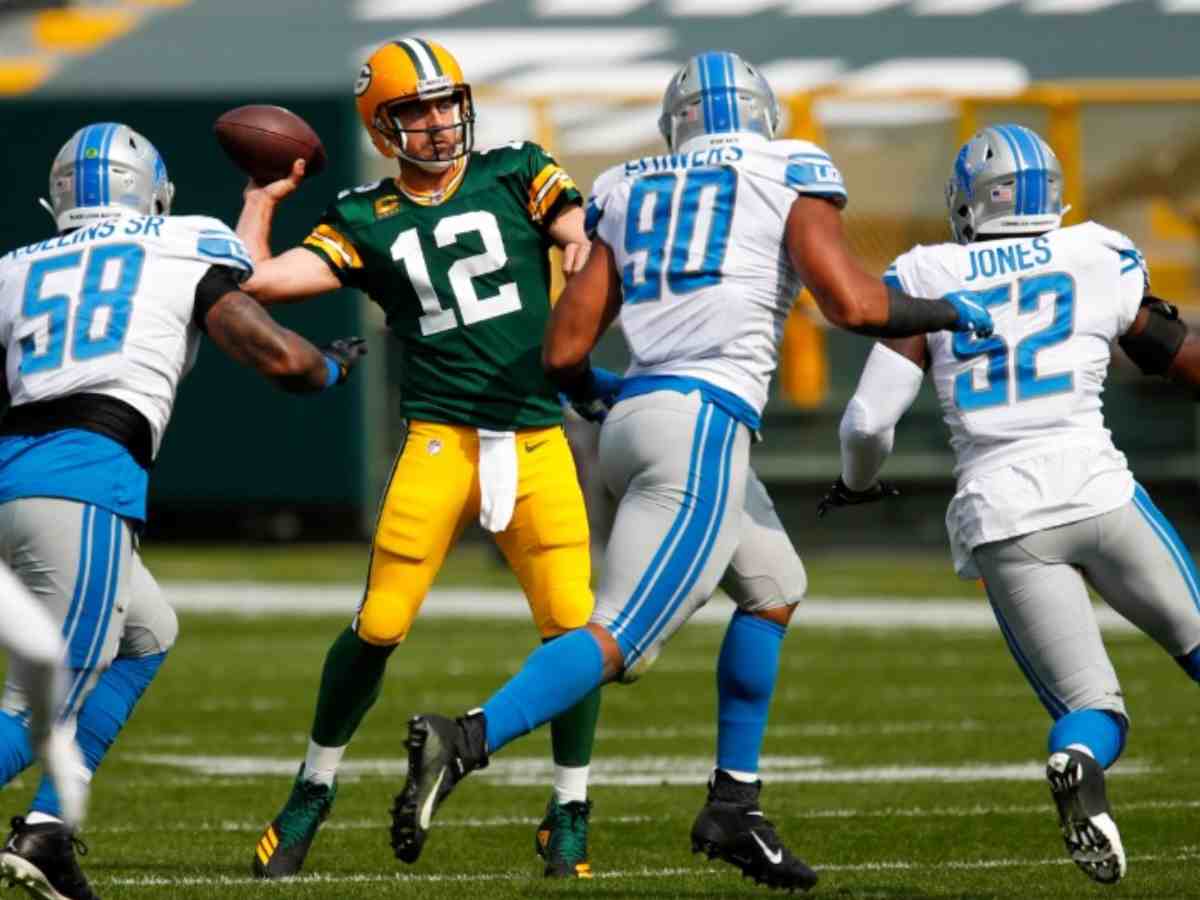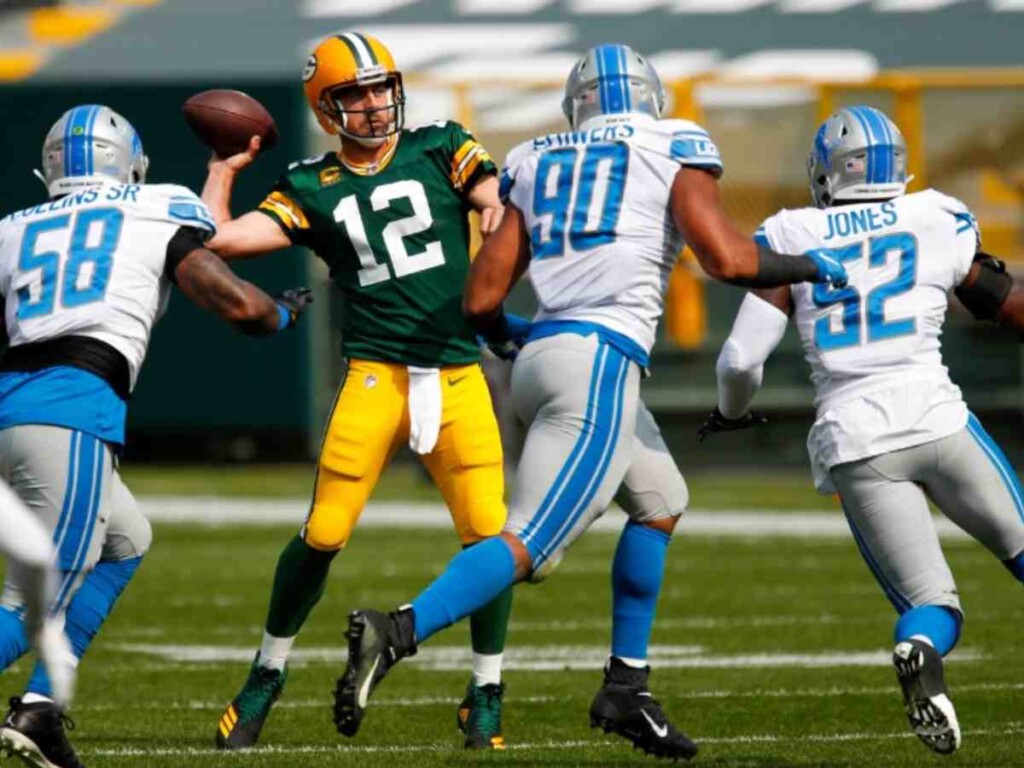 As reported by Adam Schefter, Green Bay won't trade Aaron Rodgers in the NFC Conference if both of them agree to a trade. The Packers will most definitely trade him to the AFC exclusively. Schefter said on SportsCenter on Tuesday that it's hard to imagine Rodgers walking away from a $110 million guaranteed deal, so either he comes back or walks away from the Packers.
Schefter added, "Now, Jordan Love is getting closer and closer to playing. … (So) yes, one of these scenarios that the Green Bay Packers are expected to explore this offseason is the idea … they could have to part ways with Aaron Rodgers in the form of a trade." The Packers selected Utah State quarterback Jordan Love in the first round of the 2020 NFL draft and he has been a backup to Rodgers for the past three seasons.
Aaron Rodgers on The Pat McAfee Show said on Tuesday that he completely understands if the Packers wish to go with a younger quarterback. He also added that he doesn't hold any anger with the organization he has called home for the last 18 years if they part ways in the coming weeks. "When I think about that thought, it's important to understand that, to have some peace with that, because there is a lot that's out of your control. It's not with any malice. It's not with any animosity. It's with complete gratitude for an incredible organization that's done a ton for me."
It looks more and more like Aaron Rodgers will leave the Green Bay Packers in 2023. NFL legend and former New York Jets quarterback Joe Namath recently said that he would be more than happy to unretire his No.12 jersey for Rodgers if he joins the organization. The 4x NFL MVP has had a great run with the Packers but it looks like it's time for both parties to go their separate ways. Let's see if he stays back in Green Bay or goes to another city!
Do follow us on: Facebook | Instagram | Twitter
Related: "Get my son's name out of your mouth," Christian McCaffrey's mom Lisa issues strong warning to Skip Bayless on his latest tweet on her son
Related: "Shut your mouth" – Social Media VICIOUSLY roasts Tony Romo for absurd commentary during Bills-Bengals game