The San Francisco 49ers claimed their first victory of the season against the Seahawks, but it came at a significant cost due to Trey Lance's season-ending ankle injury. The 22-year-old had to be replaced by Jimmy Garoppolo and it just goes to show how quickly things can change in football.
Tampa Bay Buccaneers quarterback Tom Brady acknowledged the fact when he spoke on Jimmy Garoppolo's current situation almost after being down in the dumps a few days ago. The 49ers had decided Trey Lance would be their starting QB for the season and wanted to trade Garoppolo during the offseason.
Also Read: "He demanded it be FULLY GUARANTEED": Deshaun Watson's contract RUINED Lamar Jackson's contract negotiations
Tom Brady was extremely happy for Jimmy Garoppolo after his performance against the Seattle Seahawks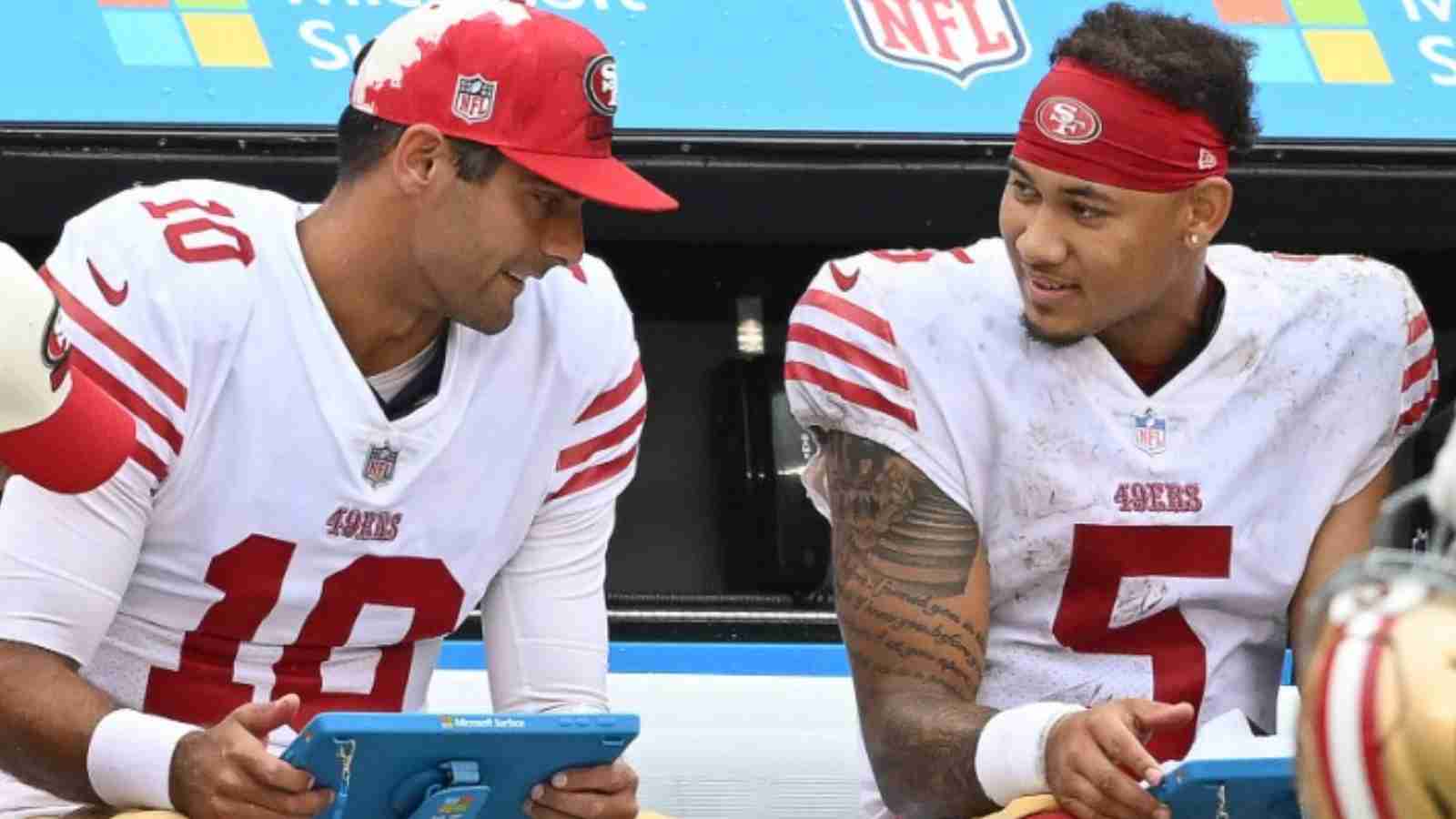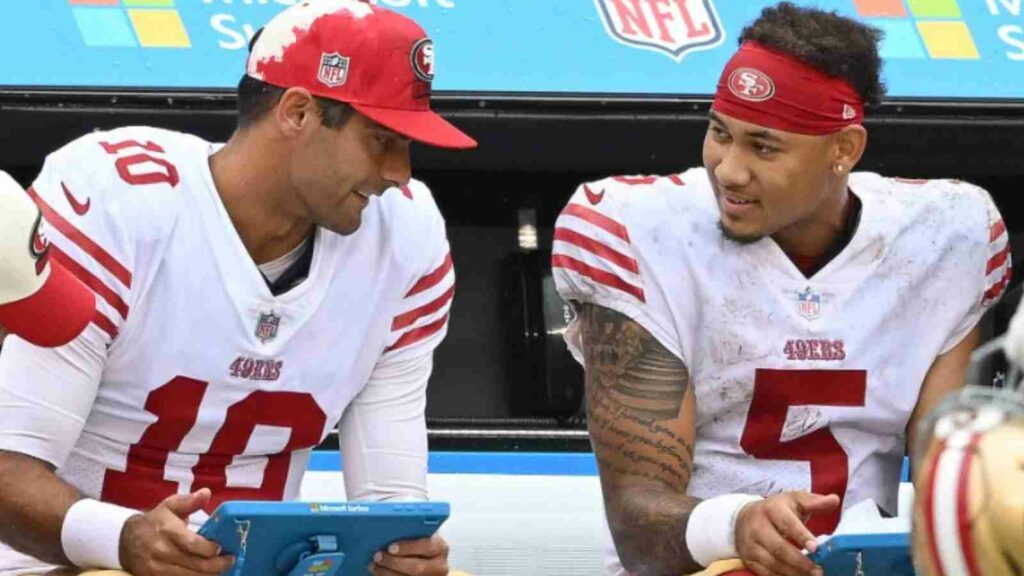 However, the trade never materialised in the end and he signed a 1-year contract extension at the franchise which can now be heralded as a master stroke of sorts. The veteran quarterback will now be tasked with the role of leading the franchise for the rest of the season.
Tom Brady spoke up on the news while making an appearance on the latest episode of the Let's Go podcast. The 45-year-old sympathised with Trey Lance for his injury but also claimed that he was happy with how things turned out from his friend Jimmy Garoppolo's viewpoint.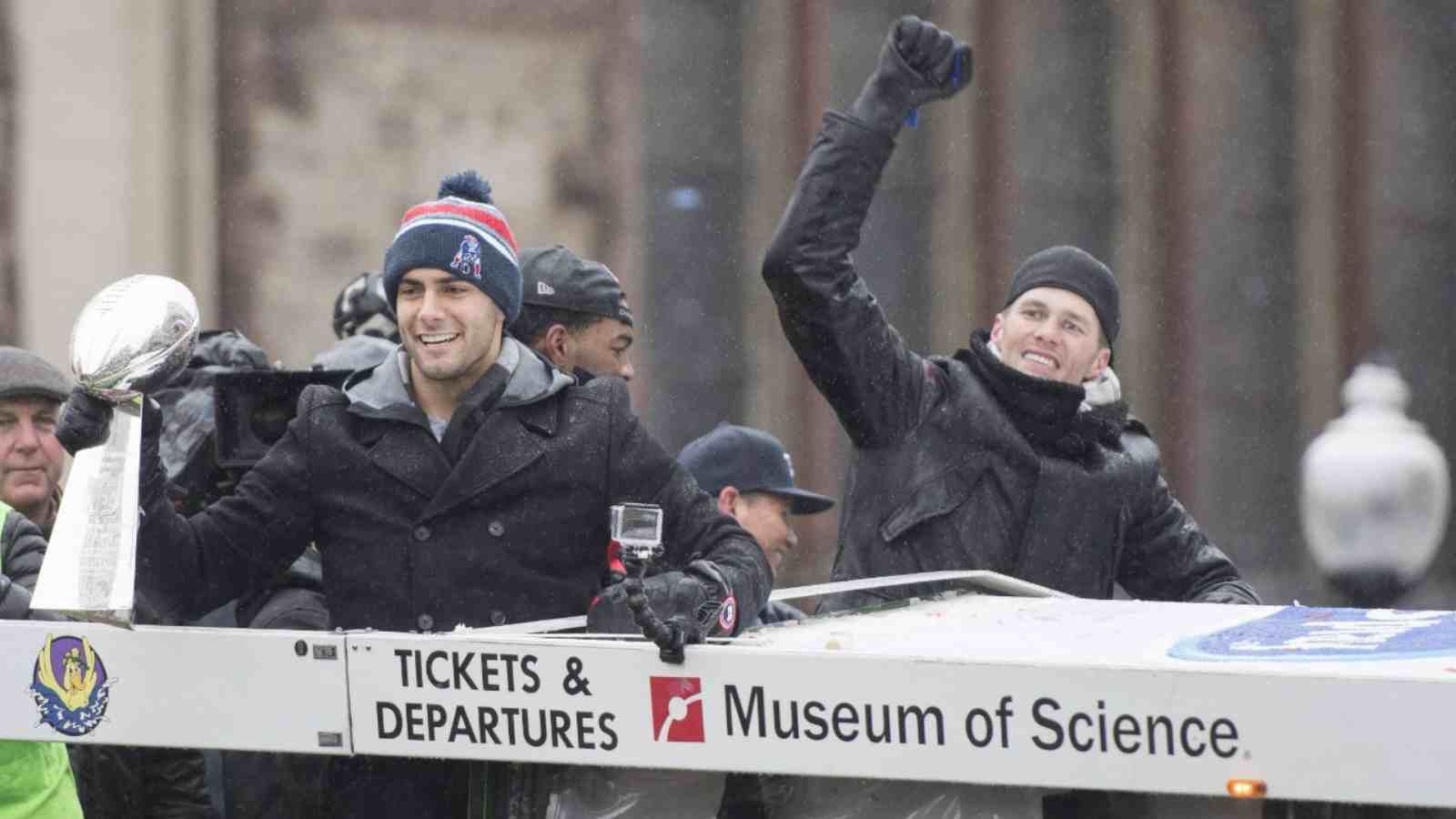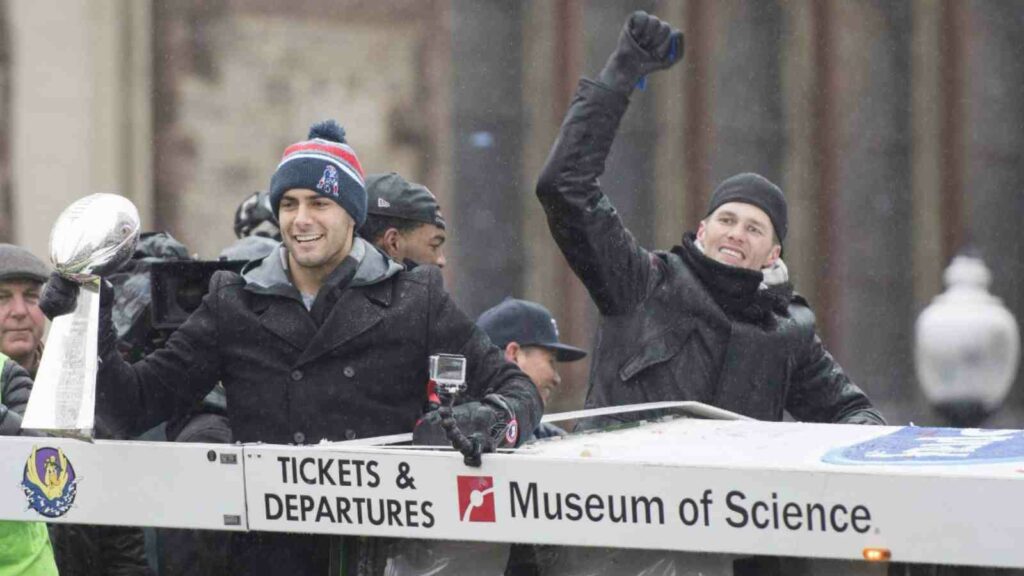 Tom Brady said, "[I'm] obviously very sorry for Trey. And I've followed that all offseason with Jimmy, you know, kind of in his rehab and I've known Jimmy so well. I've known Jimmy since he was a rookie, and Jimmy and I have been friends for a long time. And just seeing him, how he's handled kind of his own adversity, is really gonna prepare him for what's ahead."
"It's interesting in the NFL, you know, when one door closes, I think another one opens. I think Jimmy and everyone was set on him being somewhere else. And the reality is they found a place where they could agree on something that worked for both parties and, sure enough, in the first game at it, Jimmy's out there playing with Trey getting injured. And as tough as it is for Trey to get injured, Jimmy steps in there and does a great job."
"I think everyone is probably pretty happy with how things turned out from Jimmy's standpoint. Obviously not with Trey and the injury. But things have a crazy way of working out," Brady continued. "You never know when that opportunity's gonna present itself and when you get it. You gotta go out and take advantage of it. So I was really happy for Jimmy to go in there and do a great job yesterday."
Do follow us on: Google News | Facebook | Instagram | Twitter
Also Read: "Not the way I want to die," Fox Journalist Erin Andrews reveals Terrifying 'NEAR DEATH' experience while on call with Aaron Rodgers
Also Read: "Yelling profanities," Drunk Baker Mayfield once tried fleeing cops only to get caught before signing rookie NFL deal