The environment is man's greatest friend, but it is suffered massively in the past few decades. Evidence of the environment paying humanity back has grown in huge proportions with currently Canada facing a devastating wildfire.
The catastrophic wildfires have already spread across a region of a whopping 6.7 million acres and it is making its way south of the country and has already shown its impact on the neighboring United States. The capital city of Washington, DC, has had a heavy smoke blanket for the past couple of days, with air quality dipping below the standard level.
The severity of the condition is such that people have been advised to stay indoors, with several public events getting canceled over the past few days. In the wake of this, legendary NFL quarterback Tom Brady has tried to depict the current scenario to his fans across the world with an Instagram story.
Read Further: "Utterly embarrassing!" NFL analyst Stephen A. Smith HARSHLY slams the Democrats' support for once again picking Joe Biden as their Presidential candidate despite his 'old' age
Tom Brady posted a picture of the smoky skyline caused by the Canadian fires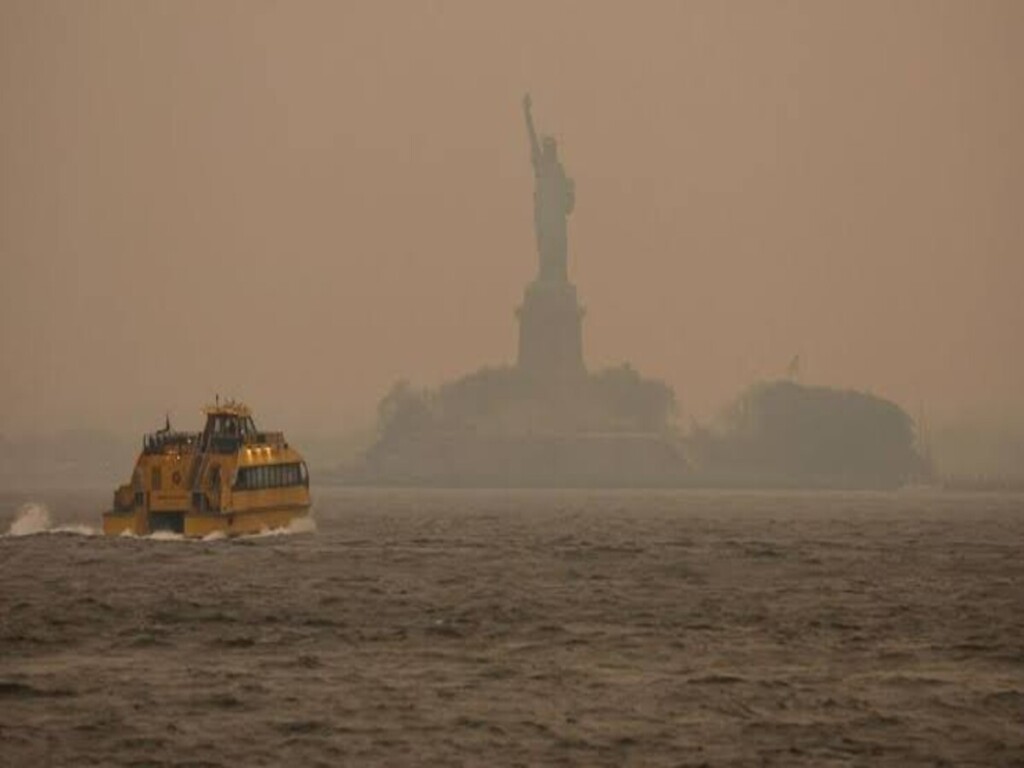 The former Tampa Bay Buccaneers quarterback posted a hazy morning picture of the skyline in front of him, clearly depicting the smoke-wrapped city. Tom Brady used a couple of frowning emojis to possibly indicate his current frame of mind as the country tries to get out of this natural calamity.
The Canadian fires have already impacted the National Football League with the New York Giants canceling their practice session on Thursday. The Philadelphia Eagles and the New York Jets have decided to practice indoors while the Washington Commanders are monitoring the situation very closely.
Head coach Ron Rivera revealed that they might have to shift practice indoors if the players feel uncomfortable at any given point due to the degradation of the air quality caused by wildfires.
"We looked at the air quality index. … We reached out to our doctors, our medical personnel and asked about what our options are about practicing today, tomorrow and probably next week we'll have to continue to monitor it," Rivera said after practice on Wednesday.
"We're going to talk to the players before we go out there and tell anybody that has respiratory concerns, obviously we would excuse. Or if they start feeling any issues during workouts we would send them inside. Then we would have to consider tomorrow potentially going inside the bubble to practice," the coach continued.
"If we can avoid it we will, but if not, if the air quality becomes a little too concerning, then we most certainly will go in."
Canada is reported to have more than 400 active fires and the United States has already brought in air quality alerts for eastern coast places.
In case you missed it!