The biggest news in week 17 of the NFL is the Las Vegas Raiders benching star quarterback Derek Carr after his poor run this season for the team. Carr, who has been the main man on the team for quite a few years now has also left the team's camp after he was given the news. It is a clear sign by the Raiders that they are looking beyond Carr.
With just two games remaining and the playoff spot out of reach for them, the team is looking to experiment with their second-string quarterback. It also is almost certain that Carr will leave the team at the end of this season. Ahead of the season, the Raiders extended Carr's contract and gave him a $121.5M, 3-year extension but little did they know that this was only going to last for 15 games.
To put light on how bad this season has been for Carr, he has thrown 14 interceptions in 15 games and has struggled big time under new head coach Josh McDaniels. He has 3 interceptions against the Steelers last week which eventually cost them the game and resulted in the team getting knocked out of the playoff picture. The Raiders will save around $29M against the cap once they decide to release Carr. The 31-year-old was with the team for 9 seasons and it is very likely that the last week's game he played against the Steelers was his last for the franchise.
Also Read: Russell Wilson remorsefully wishes he 'could've played better' for coach Nathaniel Hackett who got fired for Broncos' abysmal run this season
The Raiders get slammed on social media for benching Derek Carr against the 49ers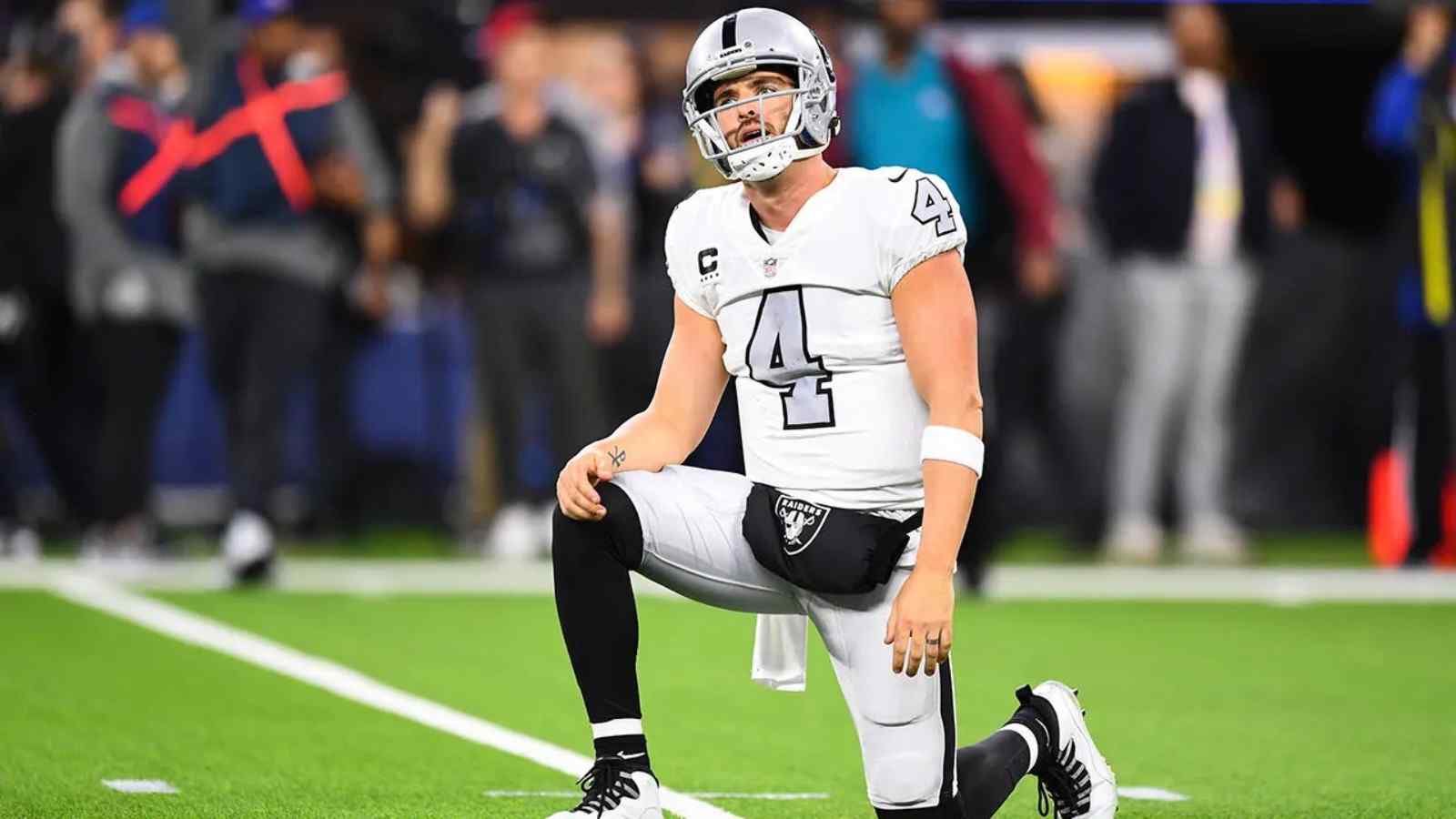 Fans on social media had mixed reactions over Carr getting benched by the Raiders. While some Raiders fans were very welcoming of the call and even said that it is too late, other think that Carr is a Raiders legend and his legacy should've been preserved.
The Raiders are currently 6-9 for the season and with a new change, will want to see some fresh moves in the remaining two games. They will face in-form San Francisco 49ers and the Kansas City Chiefs in the coming two weeks and would love to have two big wins over playoff-bound teams. Jarrett Stidham will start as the quarterback for the Raiders in the next two games.
Also Read: "He's a declining player," Analyst Chris Canty lambasts Russell Wilson, believes the QB is UNFIXABLE
Also Read: John Rooney, minority owner of the Pittsburgh Steelers and son of Founder Art Rooney Sr. passes away at the age of 84