Aaron Rodgers' trade to the New York Jets from the Green Bay Packers was one of the most talked about and covered stories this offseason. After months of speculations and rumours, the 39-year-old quarterback is finally in New York.
And to say he is having a fun time is an understatement with the veteran quarterback enjoying every bit of his new life in the 'Big Apple' attending NHL and NBA games with his new teammates and friends.
However, this has led to many Jets fans questioning his dedication to the team as he is partying a lot. Many also criticised him after he was spotted dancing at the Taylor Swift concert in New Jersey.
Attending a Taylor Swift was something on the bucket list for Rodgers and that seems to be ticked off. What remains to be seen is that can he win the Super Bowl for the Jets who last lifted the Vince Lombardi Trophy back in 1969.
Related: DT Quinnen Williams and New York Jets etching towards agreement as per new report
Fans are left unimpressed with Aaron Rodgers' stunt at Taylor Swift's show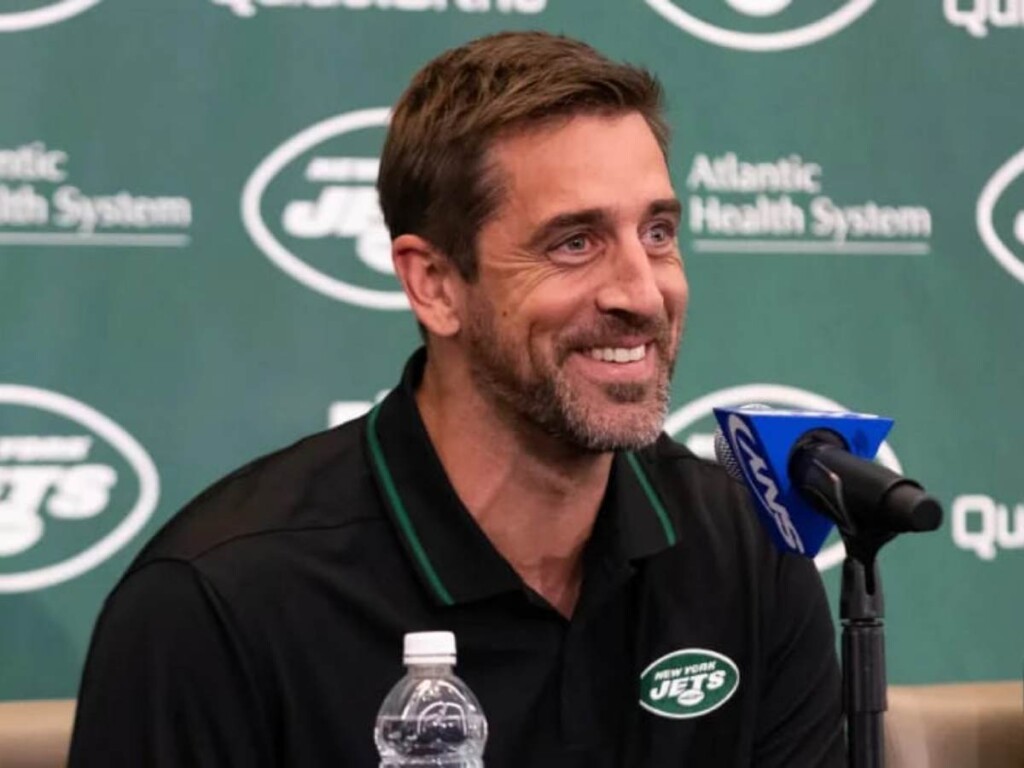 Aaron Rodgers recently attended a concert by American popstar Taylor Swift which is a part of her The Eras Tour. He was present along with Hollywood actor Miles Teller and his wife Kaleigh at the MetLife Stadium on Saturday.
"Incredible weekend at my new home #metlifestadium with some special friends Miles and @keleighteller, a bunch of new ones, and the legendary @taylorswift who absolutely rocked the house for 3 1/2 hours each night!!! She is truly a master entertainer and epic human, and @phoebebridgers was spectacular as well," Rodgers wrote on Instagram.
"Thanks to the great security folks, the sweet fans that I met, and all the hospitality from the Tour both nights."
He seemed to be enjoying his time a lot at the concert and posted a lot of pictures including a video when confetti was being flown around near the stage. Miles Teller could be heard screaming 'The Jets won the Super Bowl!' and Aaron Rodgers too jumped in.
NFL Twitter fans are left unhappy with the post and think it is rather cringe. Check out the best reactions after Aaron Rodgers' video surfaced on the internet.
It is safe to say that fans are not as confident as Aaron Rodgers about the New York Jets lifting the Super Bowl!
In case you missed it!