Jalen Hurts has so far enjoyed a great year in 2023. The Philadelphia Eagles quarterback started his year by winning the NFC Championship and playing at a high level in the Super Bowl game. And then, the talented QB signed a 5-year deal worth up to $255 million with the Eagles, which at least for a few days made him the highest-paid player ever in the NFL.
And now, the 24-year-old quarterback Jalen Hurts has completed his graduation with a master's degree in Human relations from the University of Oklahoma. Just a month earlier, Hurts, who started his college football career in Alabama, earned his undergraduate degree in communications from the University of Alabama.
The Vice President for Student Affairs & Dean of Students at Oklahoma, Dr. David Surratt, shared a video on his social media account of the Eagles quarterback receiving his graduation certificate and posing for photos. Hurts academic achievements have always been a big part of his making it big in the football world.
That's why the expensive quarterback wanted to finish his first degree in Alabama despite transferring to Oklahoma to continue his college football career as a starting QB. Furthermore, Hurts gives his mother the credit for inspiring him to excel academically.
Related: Josh Allen FIRMLY believes Patrick Mahomes is the No.1 QB until Joe Burrow or he himself wins a Super Bowl
Social media reacts to Jalen Hurts getting his master's degree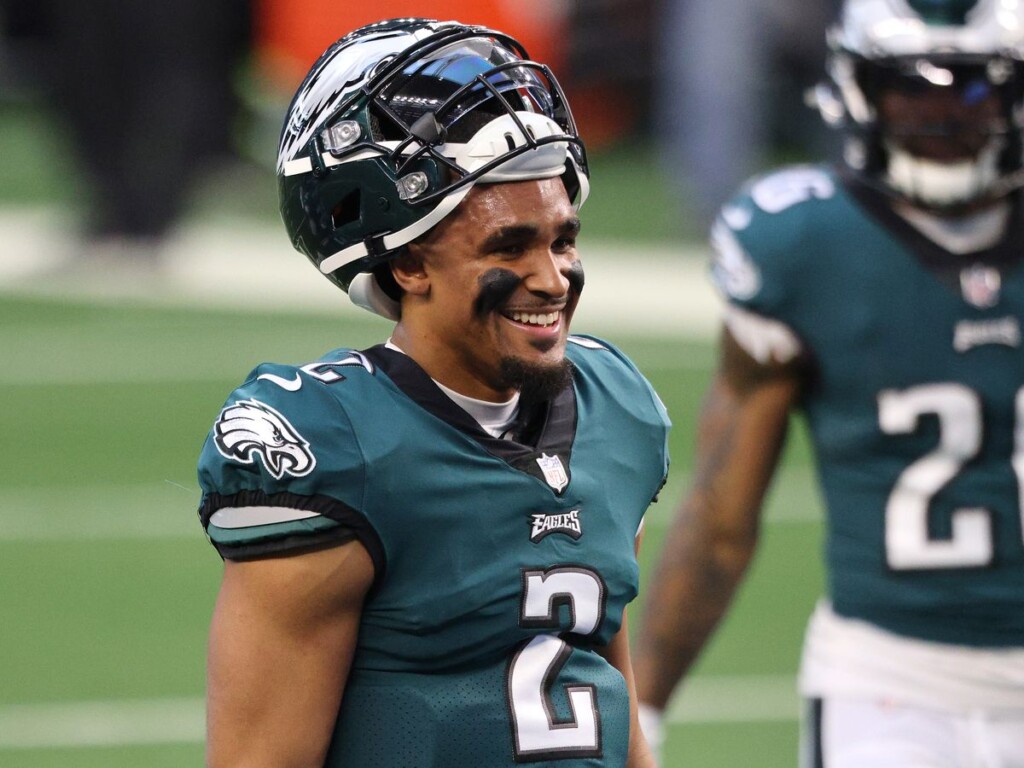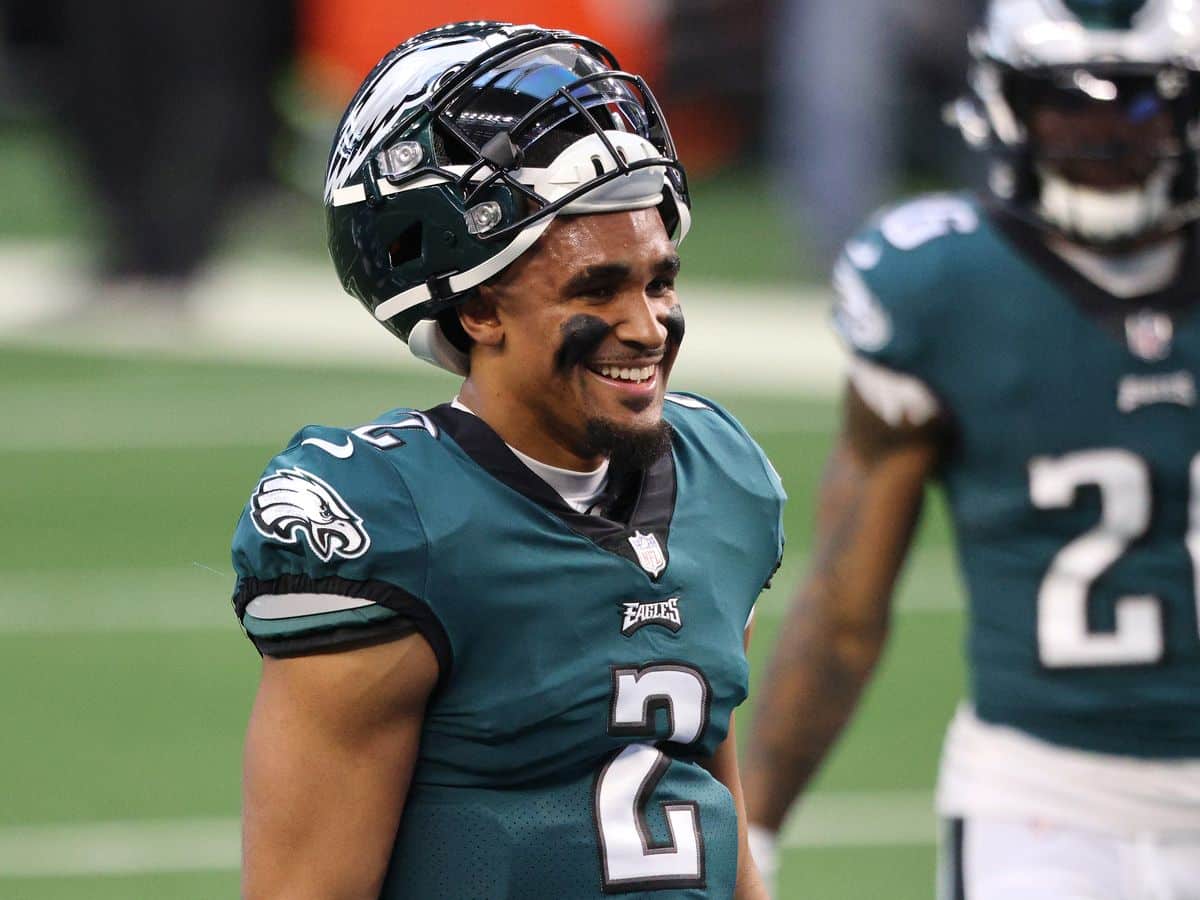 Fans on social media hailed the Philadelphia Eagles' star QB Jalen Hurts for receiving his master's degree in Human Relations from Oklahoma, where he finished his college football career before entering the NFL in 2020. Check out some of the reactions below.
Anyhow, after leading the Eagles to a 14-win regular season and a Super Bowl appearance, Jalen Hurts earned a second contract in the league. The Eagles' general manager Howie Roseman didn't wait for Hurts to enter his contract year.
Instead, Roseman tied Hurts with the Eagles franchise for the next 5 years by signing him to one of the biggest contracts in the league's history. Additionally, Roseman also added plenty of remarkable talents around Hurts in the off-season.
The Eagles added Rashaad Penny and D'Andre Swift to their backfield. Besides, their defense also got a big boost since Howie spent his 2 first-round picks on to beef up their defensive front by adding Jalen Carter and Nolan Smith.
Despite losing some big names in free agency, the defending NFC Champions somehow got better in the off-season and will continue to be the team to beat in the National Football Conference. If Hurts can stay healthy, the Eagles could certainly repeat their success and make a deep postseason run again in the 2023 season.
Do follow us on: Facebook | Instagram | Twitter
In case you missed it!