Last year in March, wide receiver Tyreek Hill created history when he signed a four-year $120 million contract with the Miami Dolphins and became the highest-paid wideout in NFL history. Given the unique skills Hill possesses, it wasn't a shock to anyone in the league because he deserves that contract.
Tyreek Hill is often called as "Cheetah" as he is widely considered the fastest receiver in the league. Hill can get wide open anywhere on the field due to his speed, which made him a favorite of Chiefs quarterback Patrick Mahomes. The QB-WR duo was one of the most feared pair in the league during Hill's stay in Kansas City.
Before dominating the world of football, Hill was a track athlete in high school. The Pro Bowl receiver attended Coffee High School, where he ran both 100m and 200m. In the 2012 Georgia 5A state meet, Tyreek won in the 100m and 200m categories. He also got into an Internet fight with the fastest man in the world, Usain Bolt, which was really entertaining as both stars went back-and-forth trolling each other.
Related: "You look like a THUG," Colin Kaepernick reveals SHOCKING details about his upbringing and dubs it as 'problematic'
Tyreek Hill shows off his lightning fast speed at USATF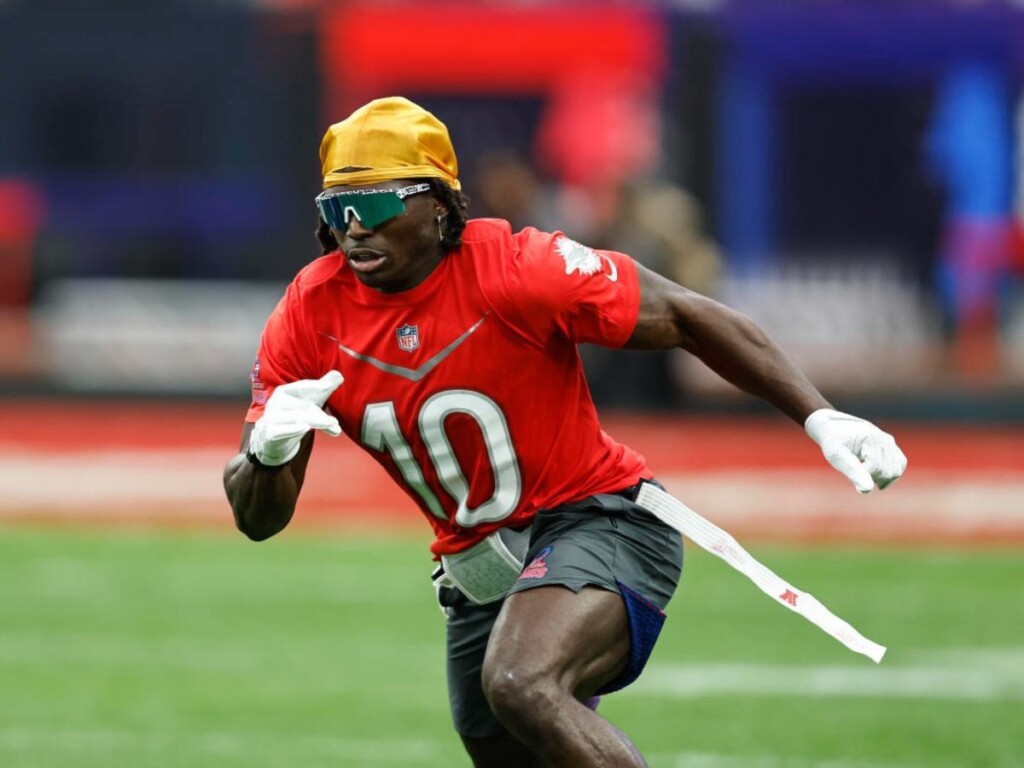 Tyreek Hill recently proved again why he is called Cheetah. The Dolphins star receiver competed at the USA Track and Field Masters Indoor Championships in Louisville, Kentucky on Saturday. Hill participated in the men's 60-meter race and to no one's surprise, he blazed past his opponents and won the race in 6.70 seconds. The race did not have Olympic racers in it, but rather people from all walks of life interested in track and field events.
The Super Bowl LIV champion was in the 25-29 years age category and his official time was just 0.36 seconds shy of breaking the world record set by Christian Coleman. Fans were amazed at seeing Hill return back to the track and show his speed. Here's how they reacted on Twitter.
Tyreek Hill finished his first season as a Dolphin with 119 receptions for 1,710 yards, which was his career high in a single season, and seven touchdowns. Hill has been the main weapon for Tua Tagovailoa down the field and the duo are starting to get in sync with each other. Let's see how the wideout performs in the coming season now that he has showed off his speed.
Do follow us on: Facebook | Instagram | Twitter
Related: Cowboys owner had a conversation with Odell Beckham Jr.'s mother, says now he knows where the WR gets a lot of his skills
Related: When was the last time an NFL game had no touchdown scored?