The Miami Dolphins wide receiver Tyreek Hill is currently one of the top receivers in the league. He is currently playing with the aim of registering the first-ever 2000-plus receiving yards season in the NFL. Hill has already claimed that he might retire from the sport when his current contract with the Dolphins expires and he has also revealed his plans after retirement. The Dolphins wideout claims he wants to be an adult film star when he retires from football.
During a recent Twitch stream, the All-Pro pass catcher Tyreek Hill was joined by the Tampa Bay Buccaneers wide receiver Mike Evans. He caught Evans off-guard with his retirement plan.
"When you retire, you're gonna be all over, huh?" TV, everything," Evans asked Hill during the stream. That's when Hill decided to throw the curveball at the Buccaneers star wide receiver. "Nah, when I retire, bro, I really want to be a p**n star, bro. Dead serious," Hill replied. "You think I got that?"
Evans was stunned by the answer and didn't respond. After several minutes Hill interjected and said, "No?" trying to get an answer out of Him. "Nah, I mean, whatever you want, bro," Evans finally said, stumbling to get the words out. It is unclear whether Hill is serious about becoming an adult film star after retirement or not, but it certainly caught many people off-guard, including Mike Evans.
Hill has said in the past that he is looking to retire after his current contract with Miami expires in 2025. The 29-year-old receiver wants to explore other options other than football when he retires. And who knows, maybe Hill would end up pursuing a career in the adult industry and become a p**n star in the future.
Related:Mac Jones won't be suspended despite viciously hitting Sauce Gardner, claims there wasn't 'anything' intentional
Tyreek Hill is off to a great start in his 2023 campaign
During the 2023 off-season, the Dolphins' Pro Bowl receiver Tyreek Hill set a goal of becoming the first wide receiver to register 2000-plus receiving yards in a single season. He is off to a great start to achieve his goal.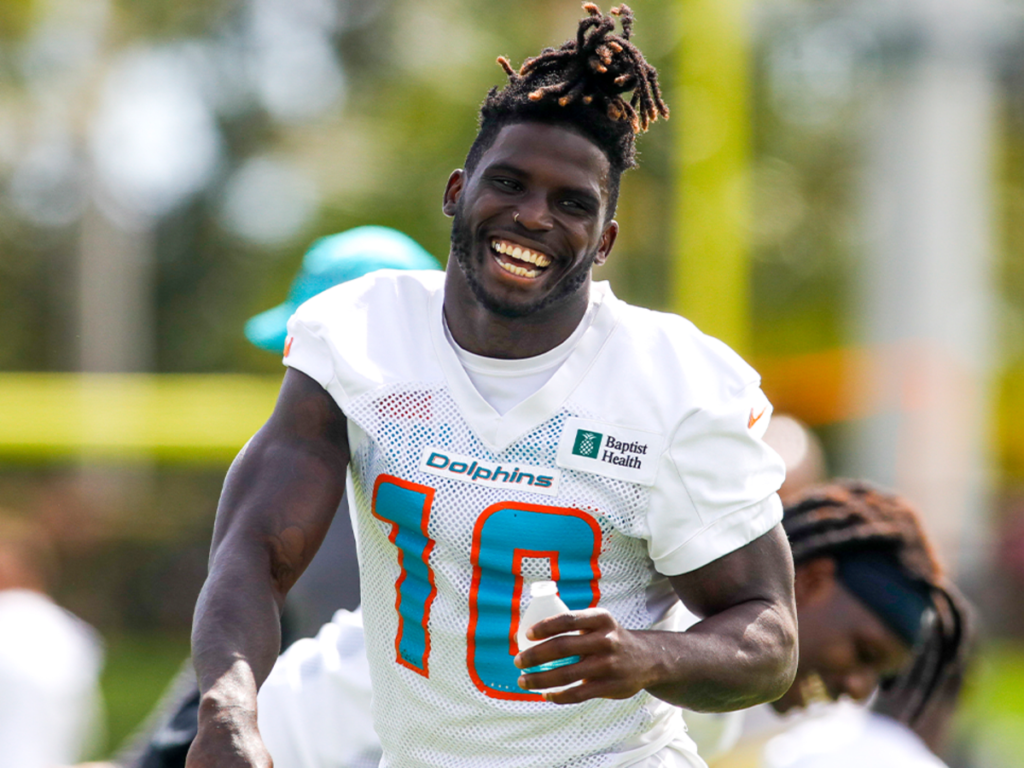 In the first three games, Hill has caught 25 passes for 412 yards and 4 touchdowns. He is projected to catch 142 passes for 2,335 yards and 23 touchdowns by ESPN if he keeps his pace. If Hill can stay healthy for the entire season, he can certainly keep his pace and register the first-ever 2000-plus receiving yards in the NFL.
For now, Hill and the Dolphins would look to continue their winning streak and register a win against the Buffalo Bills, who they are scheduled to face this Sunday in their week 4 matchup.
In case you missed it:
Do follow us on: Facebook | Instagram | Twitter
Follow FirstSportz on WhatsApp Channel