CeeDee Lamb is a talented young receiver for the Dallas Cowboys which comes with a lot of media and public attention but before ever setting foot in an NFL game he went viral for something legendary that many men across the world can hardly dare to do.
Lamb on the night of the draft was sitting with his friends and family waiting for his name to call. It was a unique draft as due to the pandemic players awaited their fates at home. Lamb was drafted by the Dallas Cowboys with the 17th pick of the 1st round and while Lamb was on the phone his girlfriend tried to take his other phone in a moment that was watched by millions across the country Lamb snatched the phone right back from her.
The moment went viral and is part of the draft lore but why years later are we again talking about that moment? Well, it is all thanks to ESPN analyst Ryan Clark who had quite a take on a touchdown pass caught by Lamb during a game between the Cowboys and Giants.
Also Read: "Your plays suck man," Jimmy Garoppolo vents out ANGER at 49ers HC Kyle Shanahan's playcalling
"Best analysis ever." Internet goes mad over analysis of CeeDee Lamb catch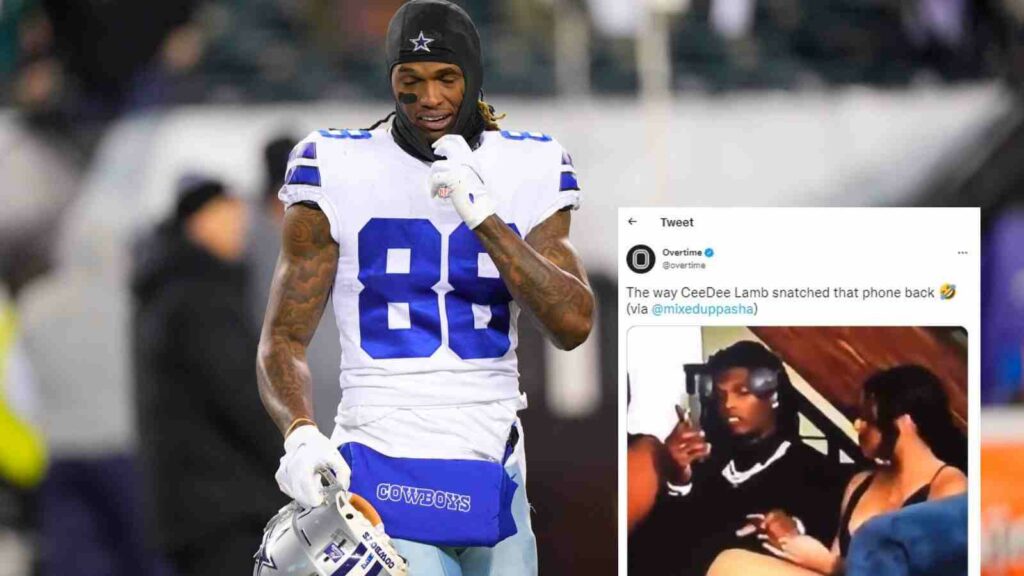 Clark was commenting on a clip from the Cowboys' 23-16 win over the Giants and in the clip CeeDee Lamb caught an incredible one-handed catch for a touchdown. The play was great but Clark's analysis was even better as he said as perhaps most of us missed an important part of the play that Clark reminded us all about which was-"This left hand is famous. This is the same left hand that took the phone from his girlfriend….that left hand is legendary and it is legendary once again in MetLife Stadium."
Twitter loved Clark's analysis-
Lamb is one of the most talented young receivers in the league so we will be seeing more of him and his 'LEGENDARY' left hand for some time. Let's see how many more highlight-worthy plays will be made by that left hand and will they ever overshadow the snatch?
Do follow us on: Google News | Facebook | Instagram | Twitter
Also Read: "Tom Brady played the greatest regular season game of his career," Skip Bayless hails the GOAT despite CRUCIAL error against the Packers
Also Read: "That hat ain't it," Twitter HILARIOUSLY roasts Erin Andrews for fashion choices in Tampa