Erin Andrews is one of the best TV reporters covering the NFL and when one spends a great part of one's life in front of the camera with millions of eyeballs watching one has to be on top of everything including their outfit.
Andrews's fashion game is mostly on point but a few missteps may be expected. Sadly for Andrews her outfit especially her hat wasn't something that the audience appreciated when she was reporting from the sidelines at one of the biggest games of the year between title contenders Tampa Bay Buccaneers and the Green Bay Packers, both teams led by Canton-bound Quarterbacks Tom Brady and Aaron Rodgers. Andrews trended on Twitter for something quite surprising.
Also Read: "Tom Brady played the greatest regular season game of his career," Skip Bayless hails the GOAT despite CRUCIAL error against the Packers
"The hat that divided them all." Twitter split over the hat Erin Andrews wore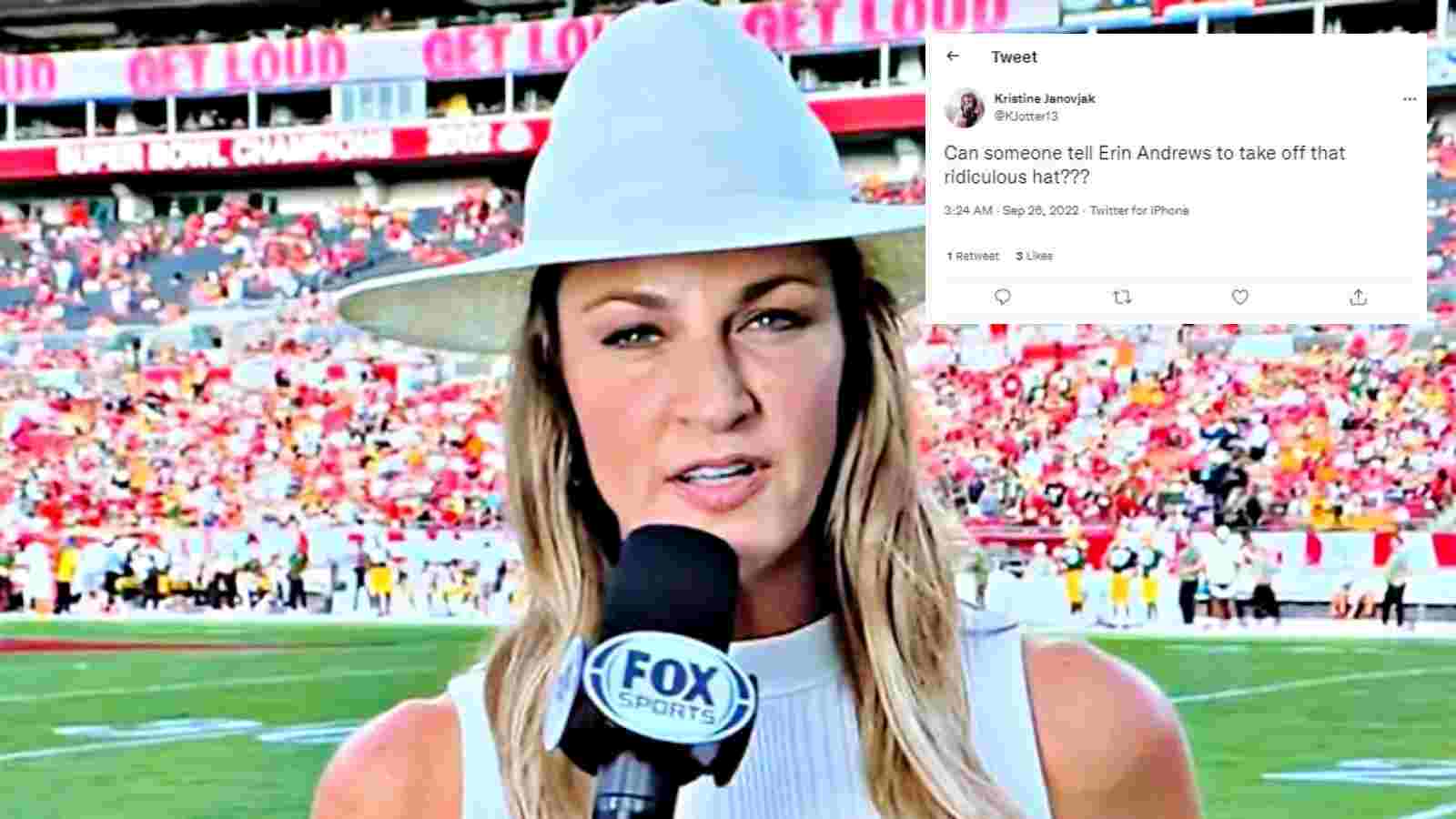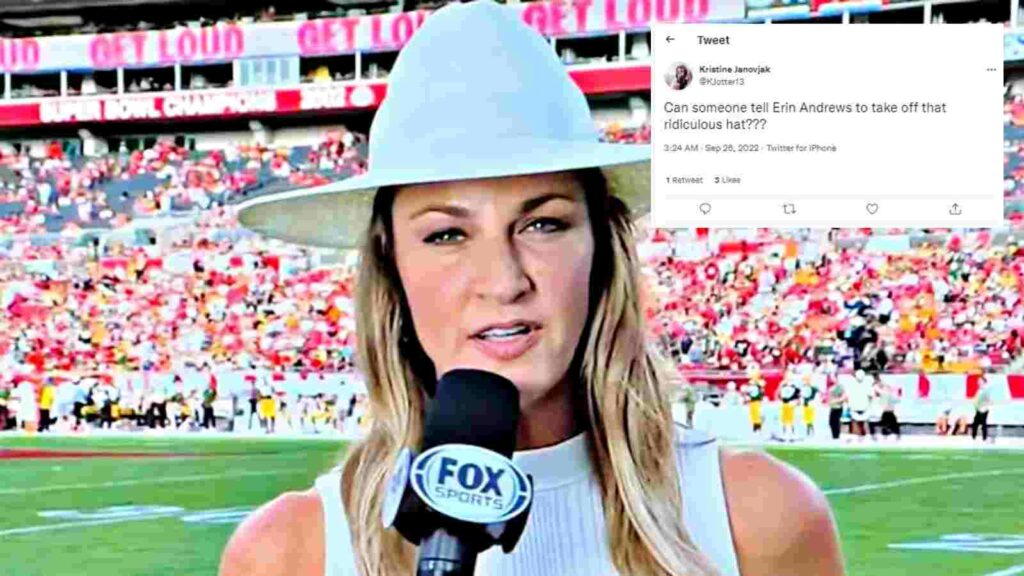 Andrews was rocking a big white Cowboys hat almost which is understandable in light of the scorching hot Florida sun. Protection is very important in such weather but the hat became a trending topic on Twitter as a huge debate roared on Twitter with many not being fans of the hat while others defended it-
Since the game wasn't much to talk about maybe people had a lot of time to discuss the outfit with various comparisons from the wild wild west to a certain WWE hall of fame legend and a hat-wearing cartoon character all occurred. In the end, some loved the hat while others hated it and poor Erin Andrews was severely roasted for it by them.
Andrews is quite used to trending for her outfits and takes it in stride. After the Packers defeated the Buccaneers, Andrews will now be on the way for her next assignment as the debate ensues.
Do follow us on: Google News | Facebook | Instagram | Twitter
Also Read: "Move over Aaron Donald, it's Micah Parsons time," Twitter Reacts to Cowboys LB's INCREDIBLE tackle on Daniel Jones
Also Read: WATCH :"Single Greatest Moment of the season." Tua Tagovailoa consoles Josh Allen after an all put war between the two with Tua taking home the W