The annual NFL Draft for the year 2023 is coming up and this just means we will get another batch of fresh and young talent in the league. "The Draft" is always an exciting time as there is so much speculation involved as to which player will be drafted at what position and by which team. Judging by the current season record, the first pick may go to the Houston Texans or the Chicago Bears unless any trades or changes happen.
This year, the quarterback class is extremely talented. With studs like C.J. Stroud, Bryce Young, and many others, teams with mediocre floor generals are scrambling to find ways to get their hands on these top talents. However, some teams may have already made the decision to pass on drafting a QB this draft and rather wait one more year until the 2024 draft comes around to be able to get their hands on Caleb Williams, the star out of USC.
Williams has done nothing but dazzled this season. The quarterback for the University of Southern California put up great numbers with 333 completions, 500 attempted passes, and a total of 4,537 yards thrown. He has thrown 42 touchdowns and has had just five interceptions. Monsterous numbers indeed!
Also Read: Top 5 biggest comebacks in NFL history
Caleb Williams' winning the Heisman Trophy is a testament to his talent: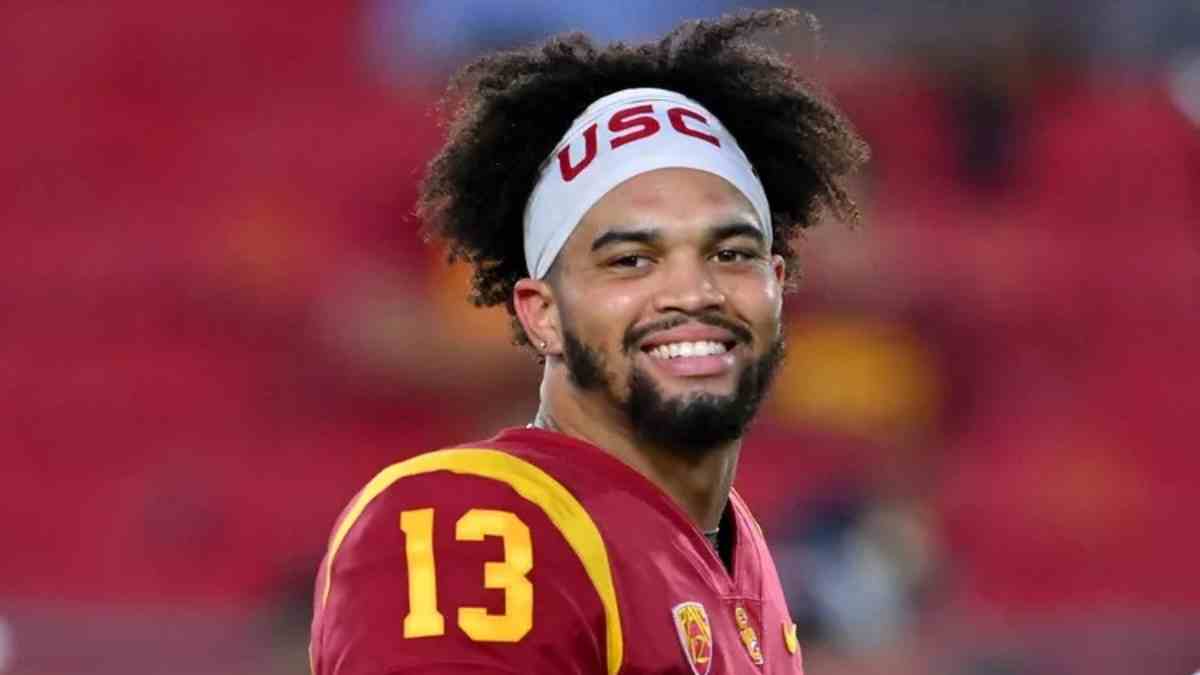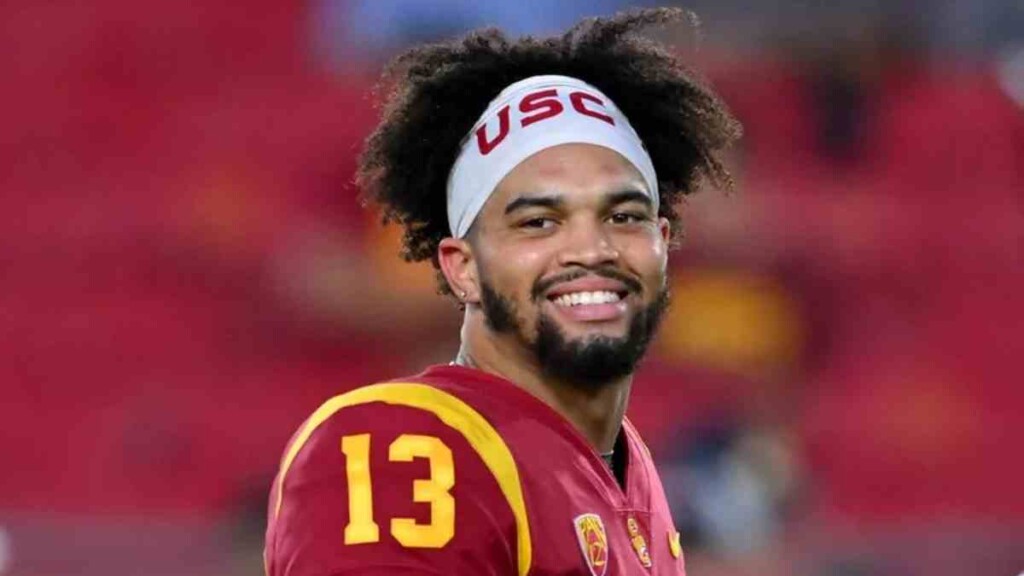 If the young man's numbers are not enough to sell you on the fact that he ought to go number 1 in the draft next year. Remember, he also won the most coveted trophy in all of college football, the Heisman Trophy this season after beating competitors C.J. Stroud, Max Duggan, Bryce Young, and other top quarterbacks who will be eligible to enter the draft this year.
Williams's style of play has caught the eyes of many seasoned scouts. One of the most prominent ones is Tom House, the reputed quarterback guru who has helped legendary QBs such as Tom Brady improve their game. He recently made a bold comparison between Caleb Williams and Kansas City Chiefs QB Patrick Mahomes.
There is no need to cite the greatness of Mahomes and all that he has achieved. Caleb Williams has the confidence you would love to see in your franchise quarterback. He has stated that "I don't think there's anything that I can't do that he's doing out there." Clearly, he knows his game and walks the talk.
Williams played a pivotal role in enabling the University of Southern California to reach the Goodyear Cotton Bowl Classic, while the team fell short by a single point to head into overtime, the quarterback shined as he threw for five touchdowns setting a record for most TDs thrown in Cotton Bowl History.
Williams will be a junior this year and can enroll for the draft in 2024. However, if teams could draft him this very year, they would do it without batting an eye. His performance in the Cotton Bowl has fans praying that their teams tank so they get a shot at drafting him.
With one more year left to go in his collegiate career, there is no doubt that Caleb Williams is bound to improve and impress. Which team will he land up in? That remains a mystery, but if the QB was eligible to be drafted this year, he would probably go to the Texans. With so much talent and a great work ethic, Caleb Williams is one player that all fans and analysts have their eyes fixated upon!
Do follow us on: Facebook | Instagram | Twitter
Related: "The game is not important, Damar Hamlin's life is" – NFL stars Drew Brees, JJ Watt, and others extend their support and pray for the speedy recovery of Bills safety
Related: Damar Hamlin's Parents: Know about Nina Hamlin and Mario Hamlin