The 2021 season has finally come to an end. We've seen teams no one believed in exceed expectations and teams who were the favorites crumble down. When we talk about a team's success, quarterbacks come to mind.
We've seen a wide range of performances from the QBs of different teams. Some of them were consistent throughout the season, some were shinning once a blue moon, and some weren't up to the mark. Sam Acho, former NFL player turned analyst ranks his Top 5 QBs in the league right now.
Acho's Top 5 Quarterbacks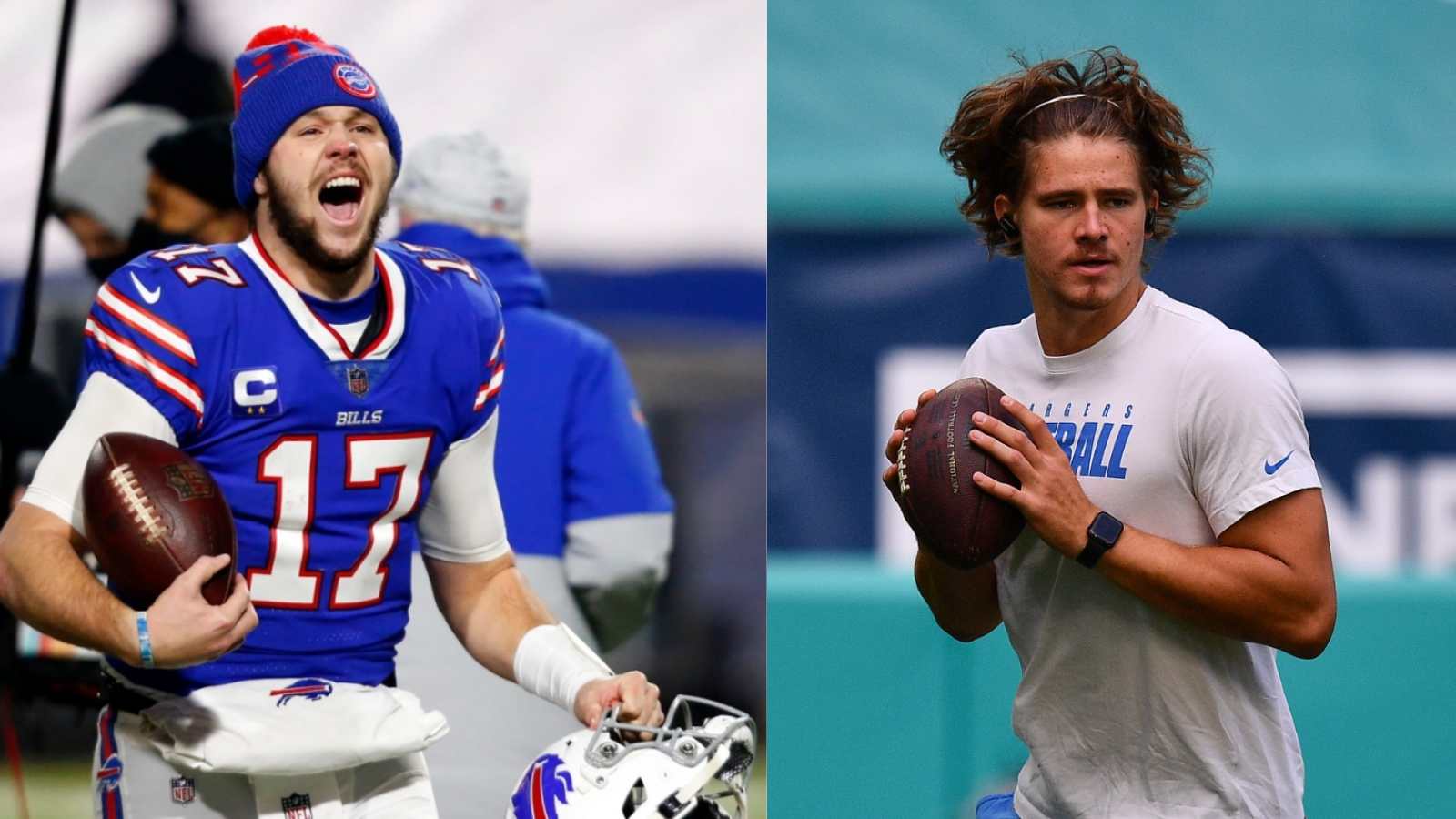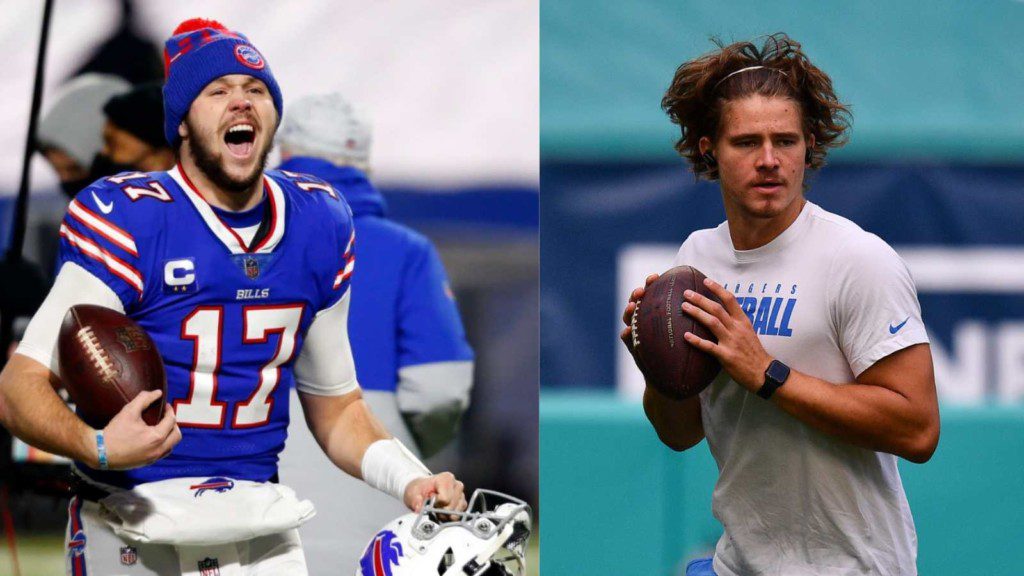 Josh Allen
Justin Herbert
Matthew Stafford
Aaron Rodgers
Joe Burrow
Everybody was shocked given that Acho's elite list did not feature Patrick Mahomes. The Chiefs' star QB is considered to be one of the greatest quarterbacks of his generation. So, people found it a bit odd that Acho didn't consider Mahomes' performance this season despite him leading the Chiefs to their 4th straight AFC Championship game.
"No, not on this list," Acho said excluding Mahomes from his list. "So when I got to my top five quarterbacks right now, I'm going to based on who do I want to lead my team based off of what we've seen from them. And so for me, number one, I'm going with Josh Allen. You saw what he did in the playoffs."
The Buffalo Bills QB was an absolute beast in the playoffs. He had 9 TDs, zero INTs, and he also ran for 134 yards. The Bills could've made it to the Super Bowl if their fate wasn't decided by a coin toss. "So, that's why he's my number one. I'm talking about based off of the last, even few years. He's gotten better every single year."
Justin Herbert has been a stellar performer this season. He had more passing yards (5,014 yards) and touchdowns (38) than MVP Aaron Rodgers. Herbert has all the tell-tale signs of a franchise QB and that's the reason he's No.2 on the list said Acho. There is no need to justify Matthew Stafford being in the No.3. Other than winning the Super Bowl, the Rams QB has been clutch in every big moment when the team needed to score.
Joe Burrow made the list while Patrick Mahomes was excluded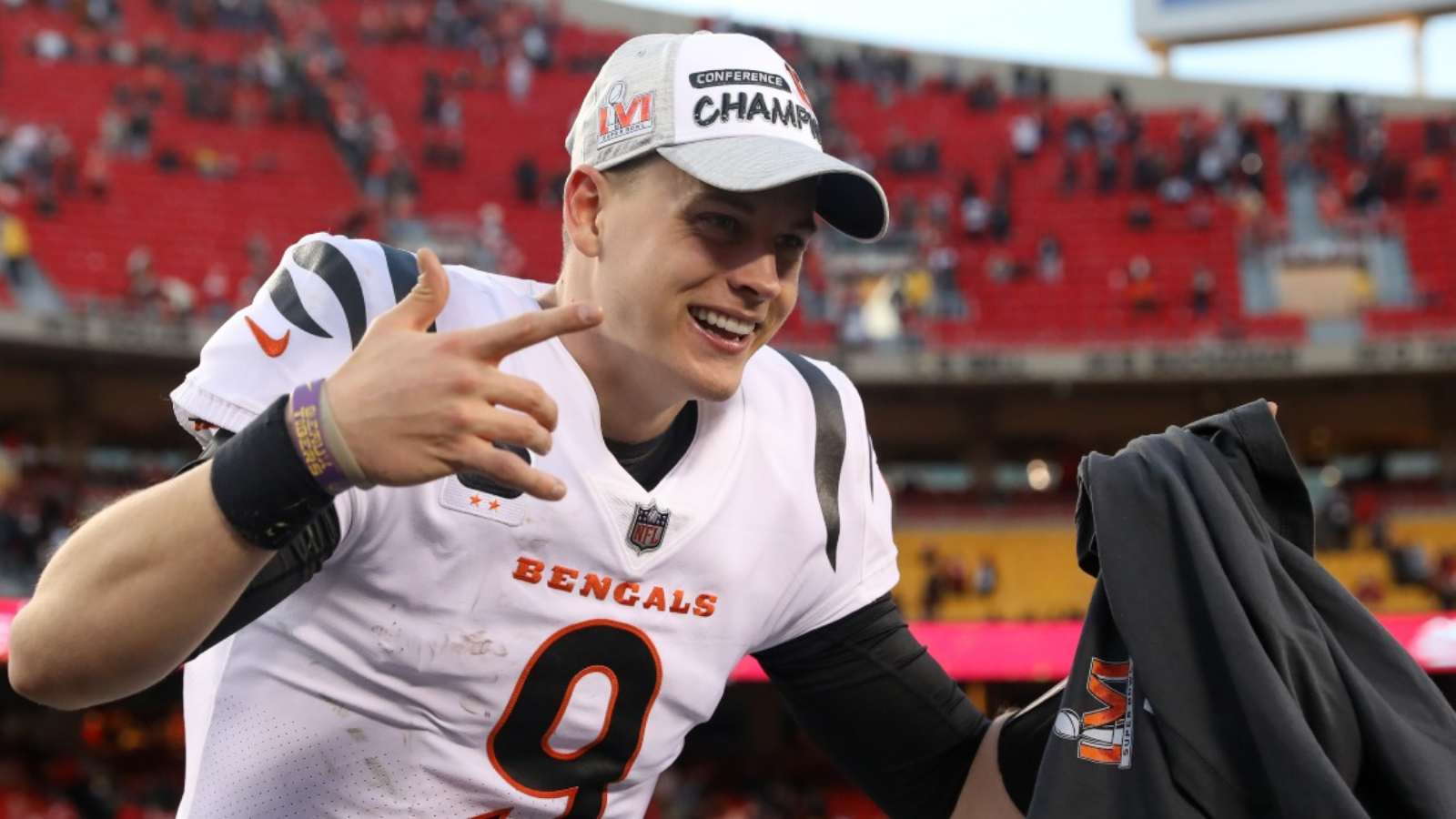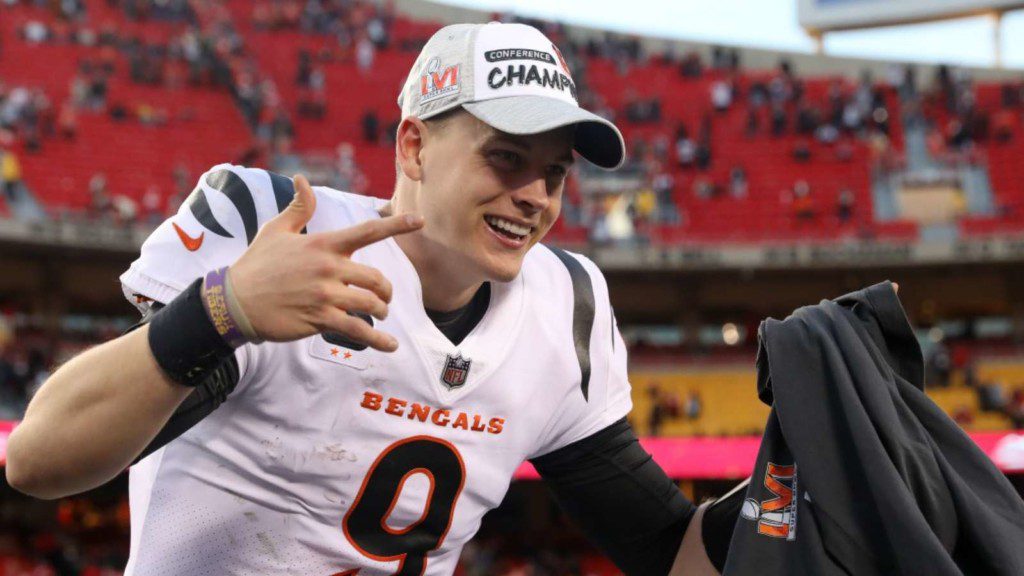 Also can't argue against 4x MVP Aaron Rodgers who doesn't seem to show any signs of decline despite being 38 years old. "He rose an entire organization from, I'm not gonna say nothingness, but from not a very good football team to the Super Bowl despite getting sacked all of those time," said Acho no naming Joe Burrow as number five in his exclusive list.
"The last time I saw Patrick Mahomes, he really was the reason they lost in that second half and in the overtime against Cincinnati. And so at this moment in time, that's why he's not on my top five list," Acho said claiming 'it's my list, my rules' on not including Mahomes.
Mahomes had a rocking start to the season but recovered soon enough. However, his performance in the AFC title game can be called somewhat poor as he completely botched the second half and was shut out in the OT as well. He also failed to any a single TD in Super Bowl LV against Tom Brady and the Bucs.
So, maybe Acho is right in not including Patrick Mahomes in the Top 5. We'll have to wait and see how he performs in the next season.
Also Read: "For my buddy Jonathan": Patrick Mahomes reveals why he supports the HBCU legacy Bowl