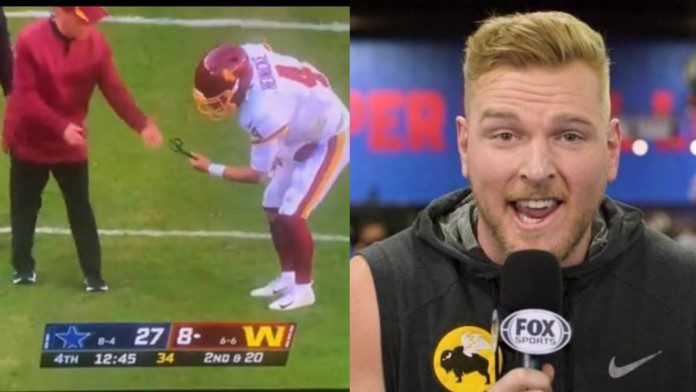 The Washington Football team went through a lot in the recent past. Players weren't performing as per expectations, sexual harassment allegations were raised, and the team was heavily fined for creating a "highly unprofessional" environment.
In their season opener, the Washington Football team was thrashed by the LA Chargers in the FedEx Field. However, what happened in the stands when the game was being played actually gathered more attention. An overhead pipe broke and many claimed that it was sewage water that was falling all over the fans.
Thankfully, it was later revealed that the pipe had rainwater and it wasn't sewage water that was falling all over the heads of the fans. The tickets were later upgraded. Despite all that transpired, things had finally started going in the favor of the team from Washington in the past few weeks.
"Blatant negligence": Pat McAfee slams authorities at FedEx Field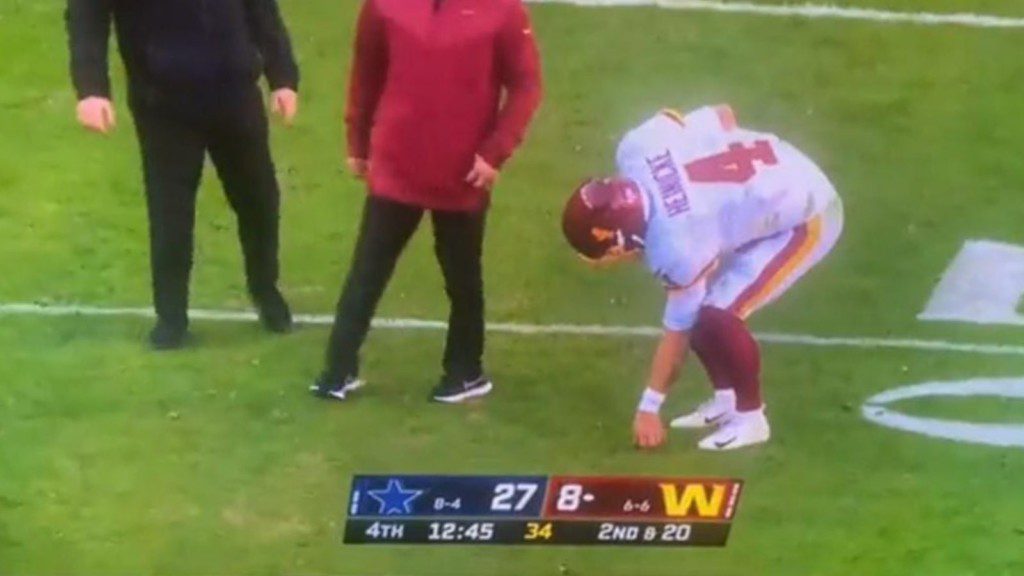 Before facing the Cowboys, Washington had won four games on the trot. However, things went awry against Prescott's men. After a lot of chatter and heated give and takes between Cowboys and Washington coaches off the field, the game ended in favor of the Cowboys by 27-20.
However, what caught everybody's attention was a pair of scissors which was found lying right in the middle of the Red Zone. Everybody was shocked when Taylor Heinicke picked it up and gave it to one of the members of the ground staff. Pat McAfee took to Twitter to reprimand the authorities for their blatant negligence.
"Poop water bustin thru pipes No heated benches for the opponent's squad ACTUAL SCISSORS IN THE RED ZONE Da hell is going on in Washington's stadium?" he wrote on Twitter. The boys from Washington will next take on the Eagles.
Also Read: 'Mac Jones is a young carbon copy of Tom Brady', former QB applauds the rookie