Tom Brady's Tampa Bay Buccaneers came out with a close 28-24 victory over their opponents the New York Jets in their most recent encounter in the NFL. Brady had yet another commanding display as he led his side to victory.
The legendary quarterback completed 34 of 50 attempted passes, for a total of 410 yards having three touchdowns for his side in what would have been a near-perfect display from him, except that it wasn't.
Brady made a costly mistake in the second quarter of the match, as his pass was intercepted beautifully by the New York Jets' Brandin Echols. The 24-year old made the most of the interception making a pass for over 30 yards to set up a touchdown for his side, thereby earning the Jets a vital three points.
"I don't necessarily like signing mistakes," Tom Brady regrets after signing the football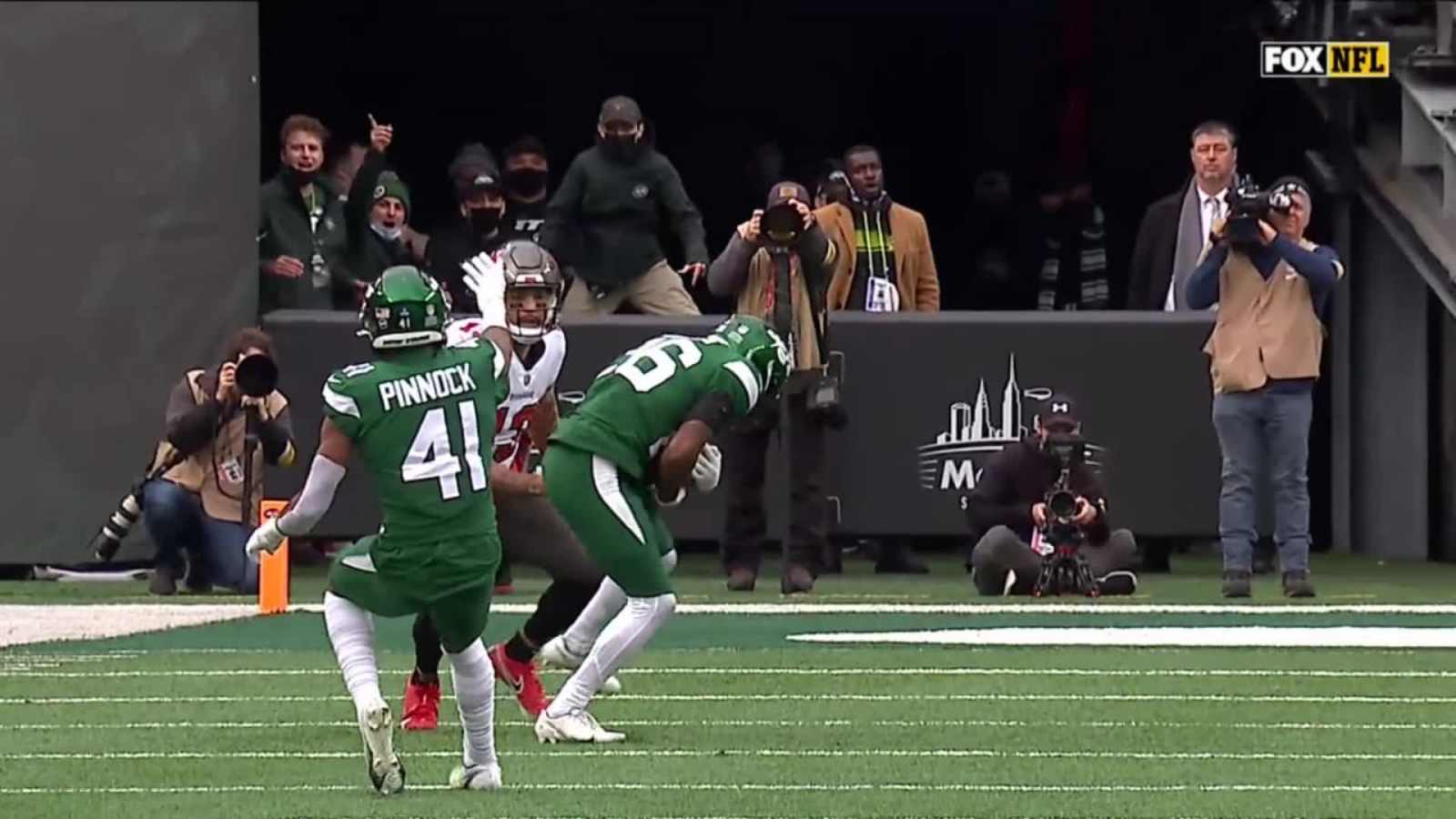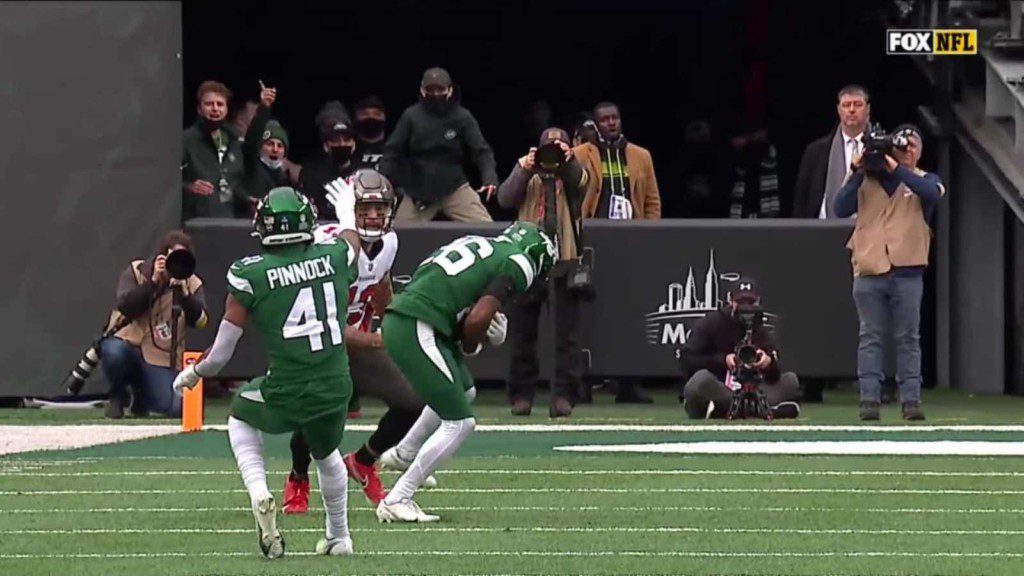 After the match, Brandin Echols took the opportunity to take home the memorabilia for himself, to recognise the fact that he had once intercepted a Tom Brady pass. He took the football and wanted it signed by none other than Brady himself. The legendary quarterback duly obliged in what was a great moment for the youngster.
However, since then Brady has vouched not to do it again as he does not want to remember his mistakes. He also said that it was probably the first time in his long career, he had done something of the kind for an opposition player.
"What a nice guy. Young player," Brady said of the 24-year-old Echols. "It was kind of flattering. It's not often I sign an interception ball. I think it's the first time.
"I don't necessarily like signing mistakes, let me just say that. So that's the last time I'm going to do that. I know it's the season of giving—I don't plan on giving any more gifts to people. It's much better to receive than giving from my standpoint as a quarterback."
Also Read: Aaron Rodgers responds to Erin Andrews hugging controversy