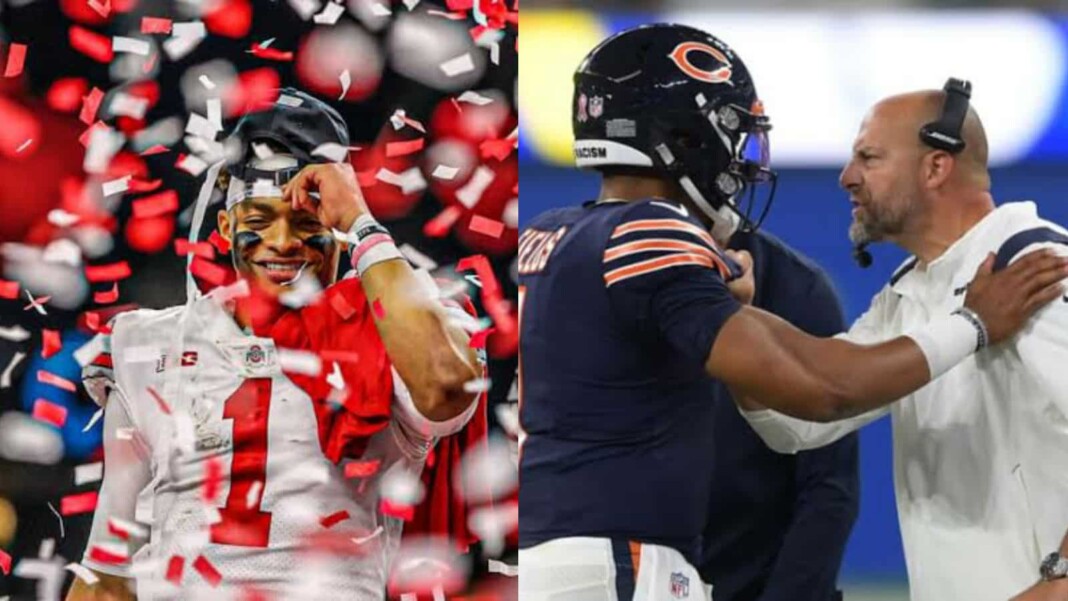 Chicago Bears dropped an explosive statement sending its fans into an inexplicable burst of frenzy as they announced that Justin Fields will be the starting quarterback for the rest of the season. It came through their head coach, Matt Nagy after he was keenly observant of the developments in the last two weeks. In their preceding game, The Bears managed a comfortable victory over the Detroit Lions which came on the back of a mortifying shellacking at the hands of the Cleveland Browns.
There is a certain magnitude of growth in this statement from Nagy because even on Monday, he made it clear that Andy Dalton will continue to be the starting quarterback for the Bears. Justin Fields belted out a screaming display against the Lions as he bagged 209 yards, attempted 17 passes and completed a staggering 11 of them. When asked about the fact that what exactly changed, Nagy quoted, "What's been great about these last couple weeks is Justin's had the opportunity to play and get significant snaps and he's grown from it." He was also heard saying, "Now we just gotta see, where's Andy's health at?"
The exact development that led to Fields being promoted to the starting quarterback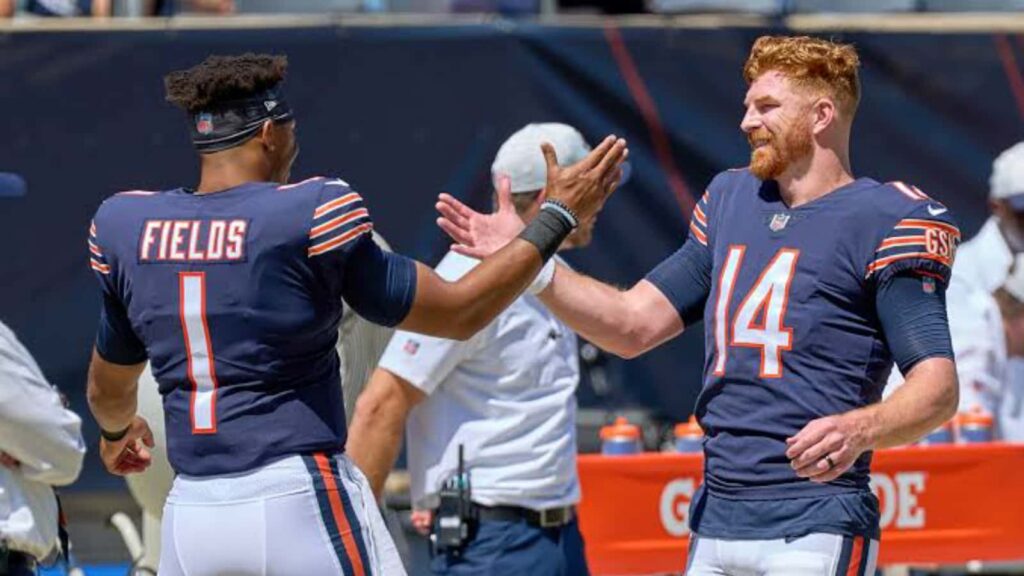 As mentioned earlier, the Bears were outplayed, outclassed and outran by the Browns and Fields was a mere spectator as he could barely rack up something significant. However, there was a drastic paradigm shift when he took the field against the Lions as he simply kept on excelling and even was threw in a valuable interception to accentuate his burning stats.
With all said and done, there was an air of accuracy around Fields as his pinpoint long balls were a searing ode to his arm finesse. He was also sublime in escaping the clutches of the opposition and make plays from almost ineluctable situations. He was a total package against the Lions and the impressive showdown posted by Justin must have moved Nagy by a proverbial mile.
Keeping Dalton's knee injury and recovery in mind, Nagy concluded by saying, "What we're focused on is just how he's played these last two games. And he grew from the first game to the second game. And you look at, really this plan that we've talked about this whole time is what we've discussed with everybody."
He continued, "We've discussed it with the quarterbacks, they both know including Nick that they all need to be great in practice and when they get their opportunities in a game. That's all they're doing, Justin's been phenomenal with the understanding that, I think it's great that he's had an opportunity." The fans couldn't simply contain their excitement as this announcement was made, after witnessing the first-hand brilliance of Fields.
Also read: "Should have left early": Urban Meyer apologizes to family and Jacksonville…