Some are born great, whereas some work hard and on themselves to become greats, and then there are a chosen few who are a combination of both. A young footballer from Rhode Island named Joe Accicardo has taken the internet by storm for all the right reasons.
Johnston Senior High School in Rhode Island recently took on the team from Pilgrim High School of Warwick in a football game. Despite several desperate attempts from the Pilgrims, the Thanksgiving game went against them as Johnston won the game 29-12.
"INSANE": Incredible gameplay from this youngster is getting appreciation from netizens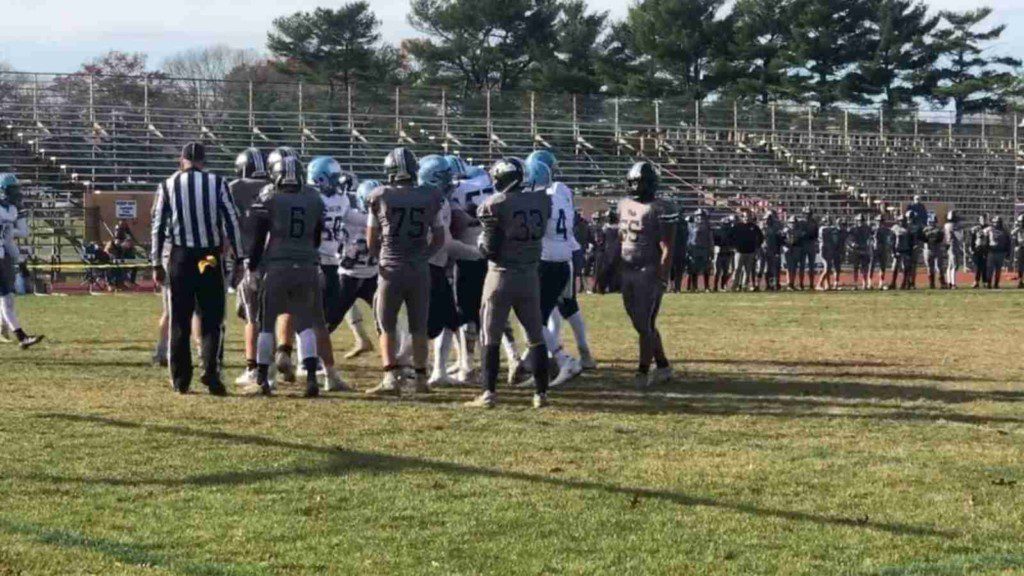 Although it turned out to be an entertaining game, what really caught everybody's attention was some incredible trick play from a very special player from Johnston High School. A video of Johnston receiver Joe Accicardo went viral in no time as what he executed during the game was something we don't often see on the football field.
Accicardo perfectly executed a gymnastics tumbling routine while going in motion. The talented youngster did three handsprings and a flip with bamboozled the opponents. The plan worked as the defense was successfully distracted Johnston's quarterback ended up scoring a touchdown without much trouble.
Needless to say, this kind of gameplay is not only refreshing to witness but also gives us hope that the future of American Football has a lot to offer. The boy is already making headlines and it will be interesting to see if he goes on to earn a hefty NFL contract in the future.
Also read: Twitter Creates Hilarious Meme-Fest On Aaron Rodgers As The Latter Shows…