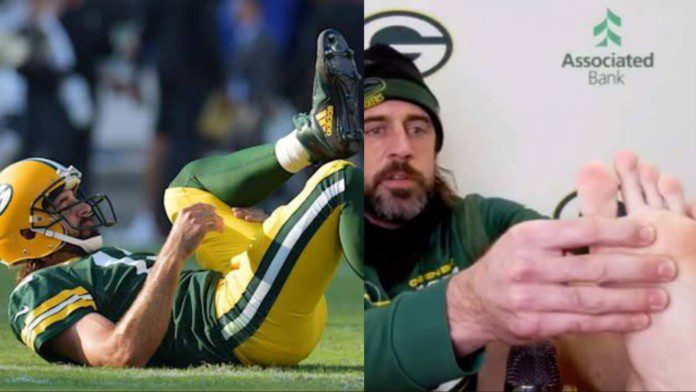 Aaron Rodgers has complained of having a fractured toe and not "Covid Toe" as a few rumours are running wild. To validate the fact, he even raised his foot on the pedestal to show the world that there is a lot of misinformation going around. He made it a point to show it to others that the rumours surrounding him are blatant lies.
He joked on his weekly appearance on the Pat McAfee show on Tuesday about having Covid toe. Sadly, a story was forged in the Wall Street journal without even testing the facts and hence, Rodgers had to pull off the most unexpected stunt to prove that he is not having Covid toe, a symptom that can happen to the ones who suffer from Covid.
This is what Aaron Rodgers had to say about his pink toes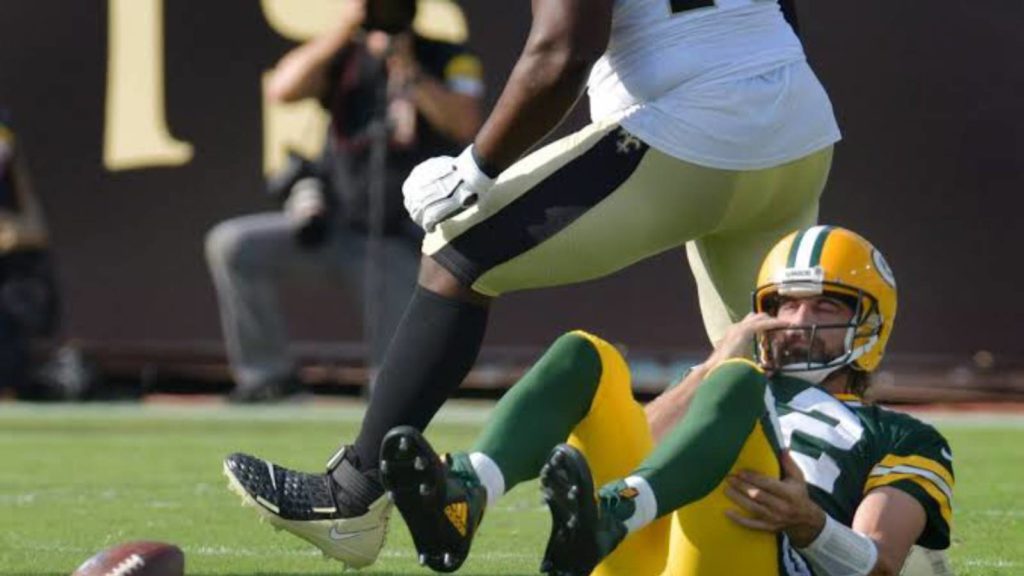 He fractured his toe while trying to return for the game against the Seattle Seahawks. However, this injury didn't augur well for the 37-year-old quarterback. He was heard quoting, "I'm glad you asked just so I could show you the lesions of my foot here, so if I have enough room on this camera, let me see if I can. Oh, oh there's no lesions whatsoever. Oh, what a surprise. No, that's actually called disinformation when you perpetuate false information about an individual. I have a fractured toe."
Rodgers said that he had expected an apology from the newspaper. However, he was also heard quoting, "get a kick out of reading that article. That was very, very interesting, but no I had never heard of COVID toe before. Pat made a joke about it on the show, and I mentioned yesterday that it's worse than a turf toe and it must be a bone issue."
The fractured toe troubled Rodgers a lot as he couldn't carry on the game against the Vikings and went to the locker room after the end of the first half. It had to be Jordan Love who couldn't inspire the Packers to a victory and the Packers were tamed by the Vikings in a closely-contested encounter. Twitter made a memefest about the pinky fractured toe of Rodgers and there was no end to it.
Also read: "Woah, what was that?": Trysten Hill slaps John Simpson after Raiders…